In this guide, we will show you how to change the status of an order in Sello's order -section.
You can create custom order statuses that you can then use to signify how far along the shipping process an order is.
You can change the status of up to 250 orders at a time.
---
Here's how:
Log into Sello.
Go to:

"Orders".
Find and select your orders.
Click:

"Actions".
Click: "Change status".
A window will pop up, this will show you how many orders you are about to change status on as well as list all available statuses you can use.
To finalize the process, click the status you would like to use.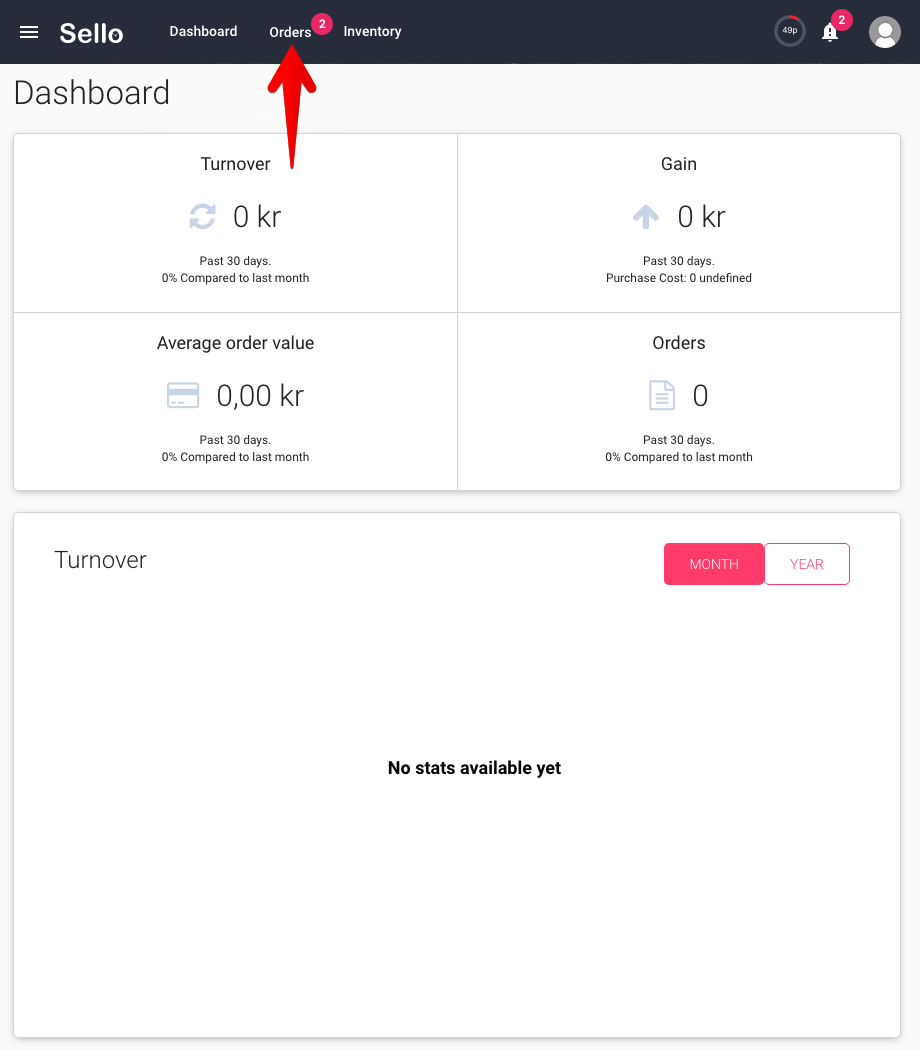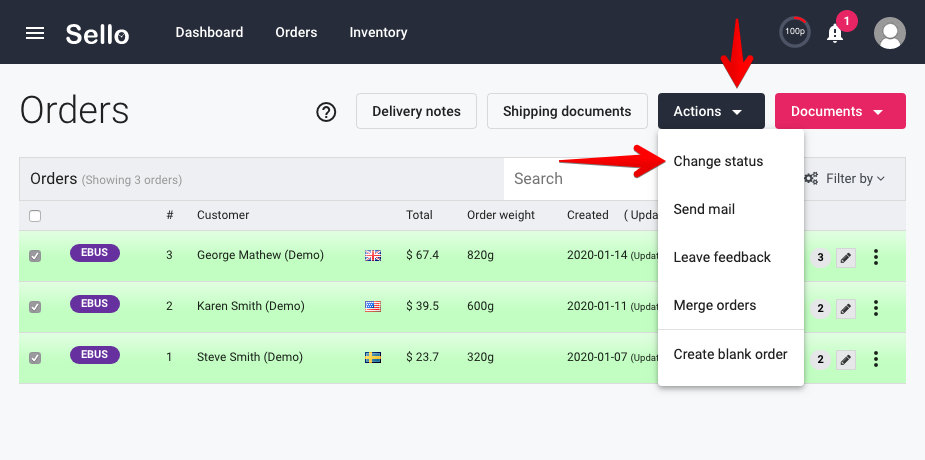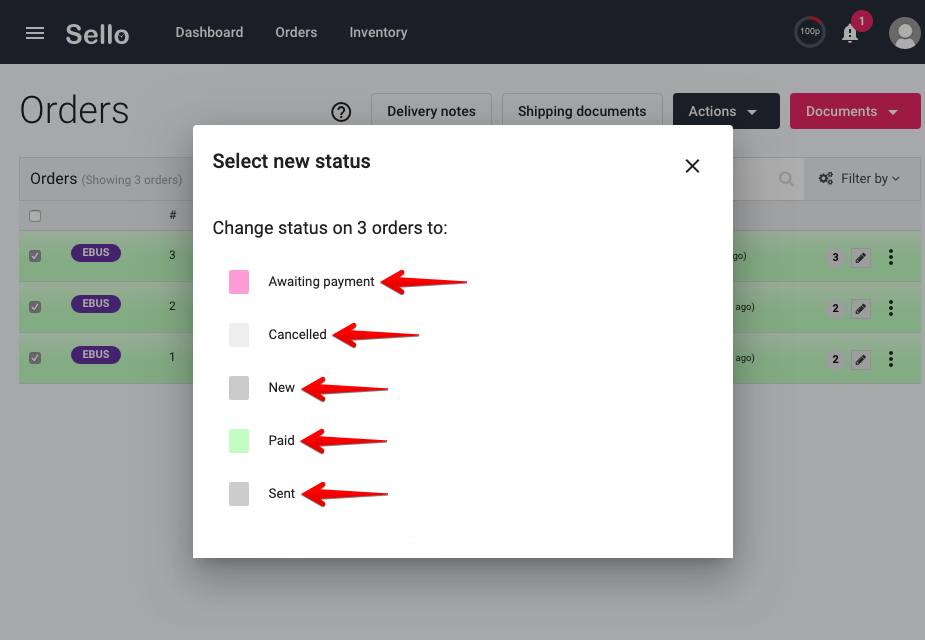 Done!
---
Good to know:
You can create and edit already existing statuses in the settings in Sello. Read more here.
You can also change an individual order's status by clicking the

ellipsis-menu on the far-right side of an order and then clicking: "Change status".