In this guide, we will take a look at booking shipments and creating shipping documents from the order -section in Sello.
Booking shipments directly in Sello can be made a possibility with one of these integrations:
Unifaun Online (over 100 carriers)
PostNord Skicka Direkt Business (PostNord only)
Read more about our available integrations to TMS -platforms here.
---
When you have gotten an account and bought either of the above-mentioned add-ons, you can create shipping documents in Sello.
Here is how:
Log into Sello.
Go to:

"Orders"
Select your desired orders.
Click:

"Shipping documents".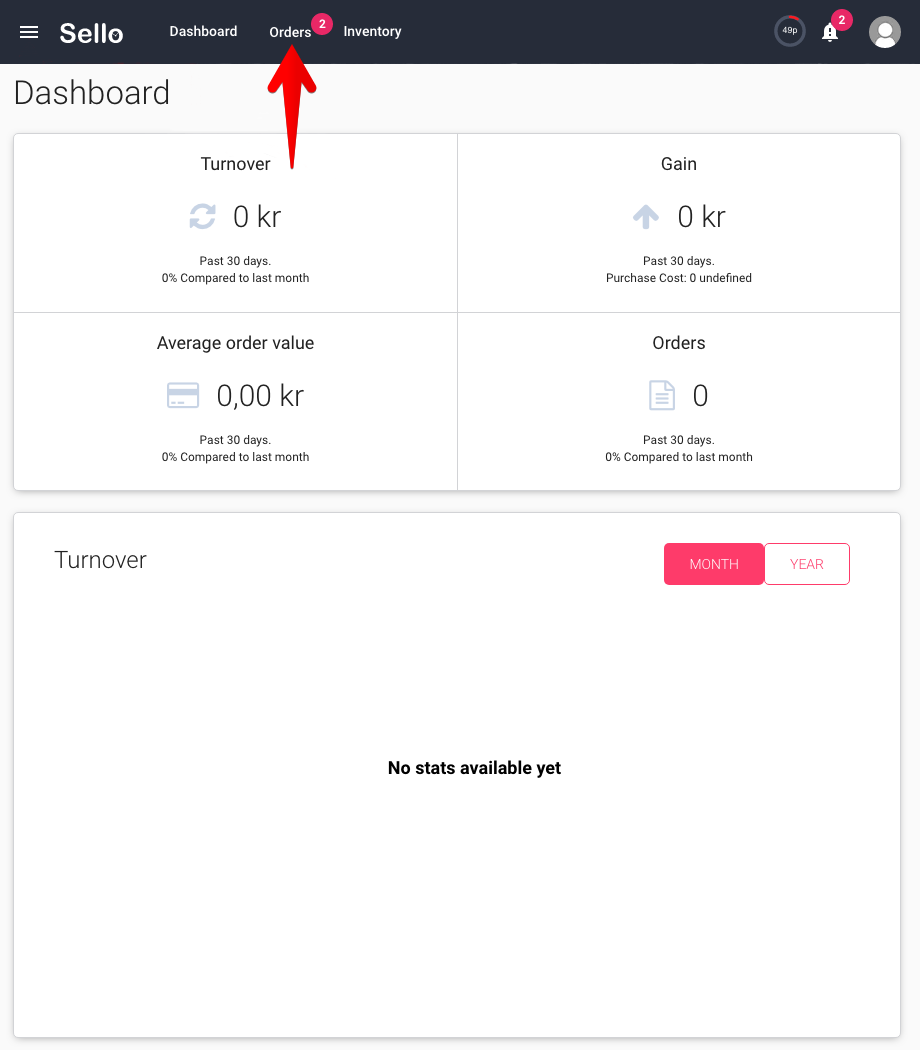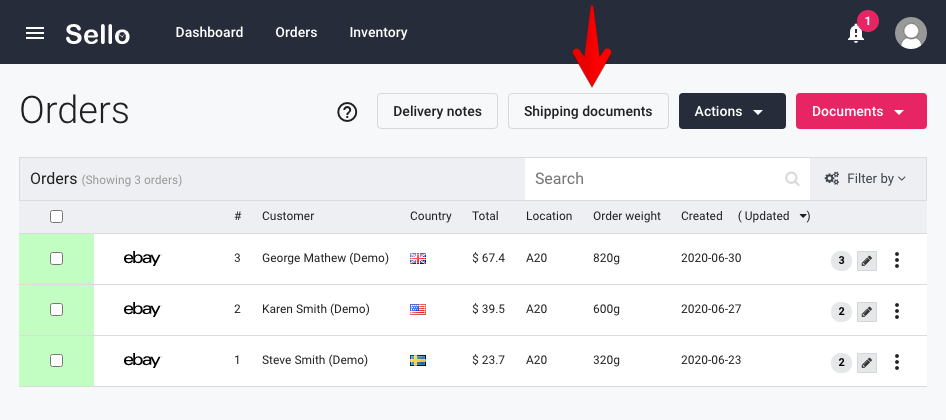 At this point, a window will open. If you are connected to several TMS -platforms, you need to select which of these to use in the list called: "Integrations".
You'll find your most recently used carriers in the list called: "Shortcuts".
If you have created more than one sender, you can select which sender to use in the list called: "Sender".
Choose what carrier to use for this shipment by clicking: "Change" in the top-right corner, and then choose a relevant service in the list below.
When you have made a choice regarding integration, carrier, and service you can finalize the booking process.
Here's how:
Input order weight.
Select applicable add-ons.
Click:

"+Create".
When you successfully book a shipment, you will see a button that says: "Download Documents". Clicking this will open a bundled PDF -file containing your shipping documents.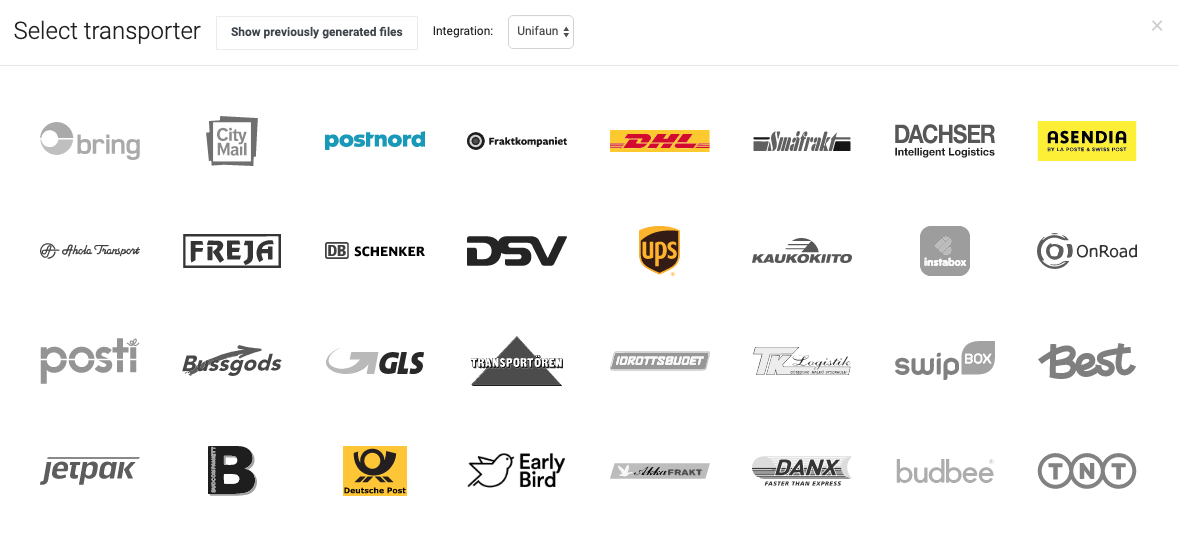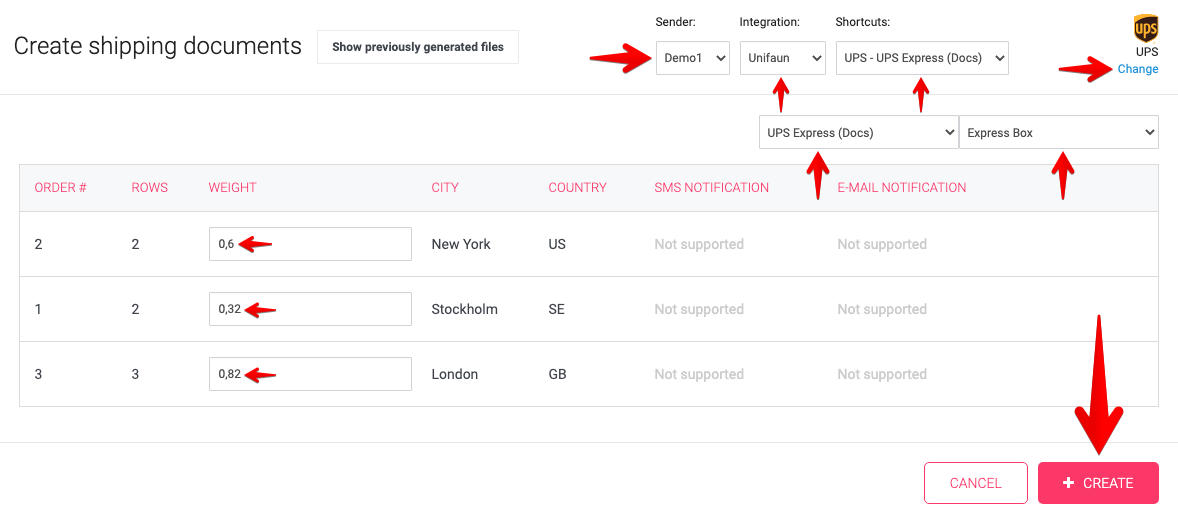 Done!
---
Good to know:
Shortcuts are automatically created when you book shipments and will store your 10 last used carriers.