In this guide, we will look at how to cancel an order item in Sello.
Canceling an item must be done BEFORE the order is delivered in Sello, otherwise, it is considered a return and that feature needs to be used - Read more here.
---
Cancellations can be registered on each individual product in the order and should you wish to cancel an entire order, every item in the order must be canceled.
Here is how:
Log into Sello
Go to: Orders
Find and open your order
Find your desired item and click the ellipsis -menu in the far-right
Click: Cancel order row
Select an amount to cancel
Specify a reason
Click: Cancel order row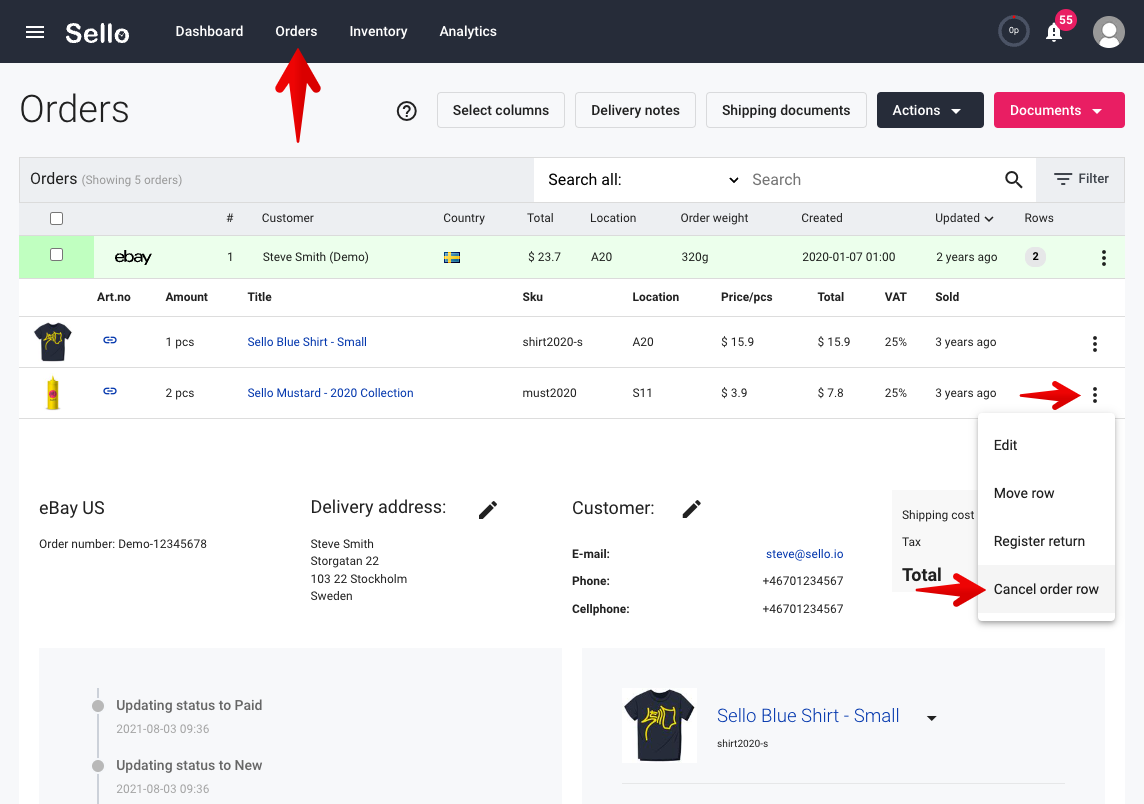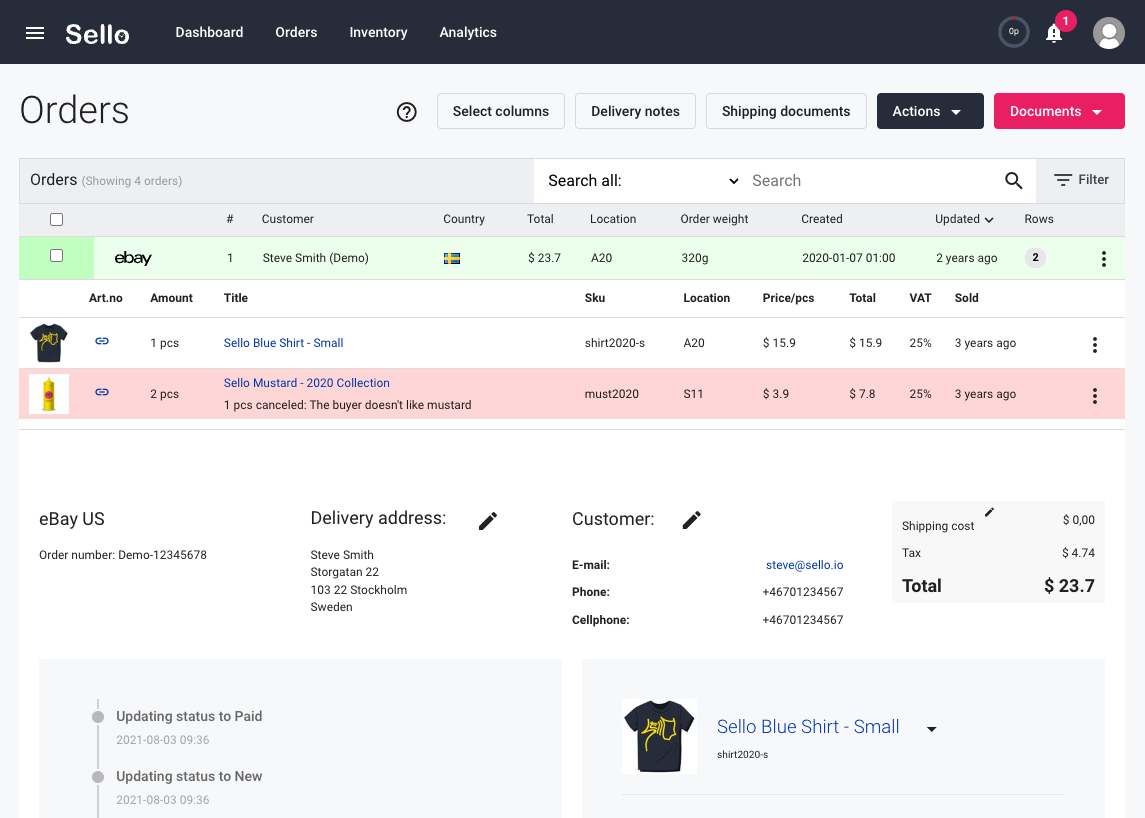 Done!
---
Good to know:
Sello will not change the order status even if all lines are canceled. You will still need to manually assign a status reflecting this, otherwise, Sello will assume the order is still active.
Sello will not add the product back in stock automatically, keep this in mind if the item is to be sold again.
You may cancel an order during the period it is considered active and not delivered. How long you have depends on your lead time and the individual sales channel's rules.
The following channels accept cancelations via API, meaning you won't have to log into your sales channel's back-end and cancel it there as well:
CDON
Fyndiq
Mall
Zalando
All Mirakl -based channels such as H&M, Stadium, Elkjøp and Afound.