In this guide, we will show you how to create products manually in the inventory in Sello.
You can also create products using one of our many import tools, either by constructing a file and then importing it using either the Excel or CSV import feature or by using one of our dedicated imports, such as our Amazon, eBay, Allegro, or PrestaShop imports. Using any of our dedicated imports will automatically create the products in Sello.
Read more about creating products with the Excel import here.
Read more about creating products with the CSV import here.
---
This is how to create a product manually in Sello:
Log into Sello.
Go to: Inventory
In the top right, click: Create a new product
At this point you are free to give the product however much information you want, you can always add more later so there is no minimum amount of info required to create the product.
When you are done, click: Save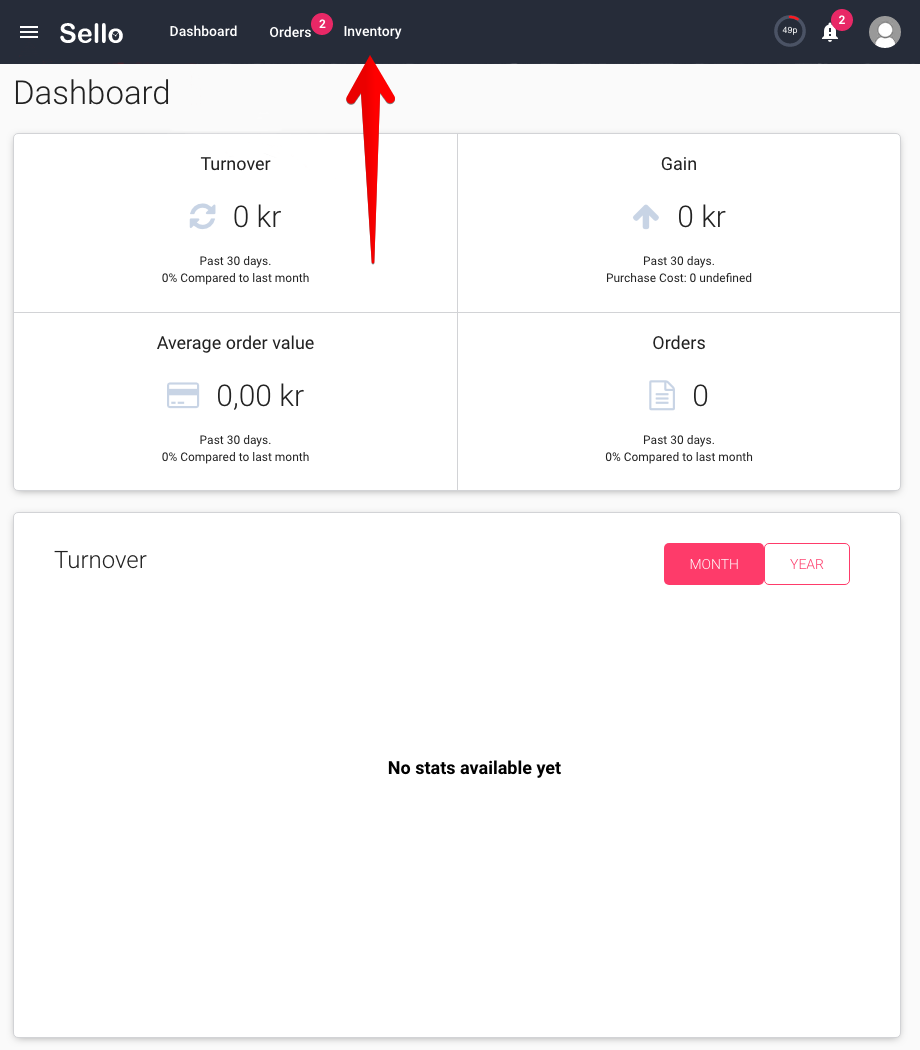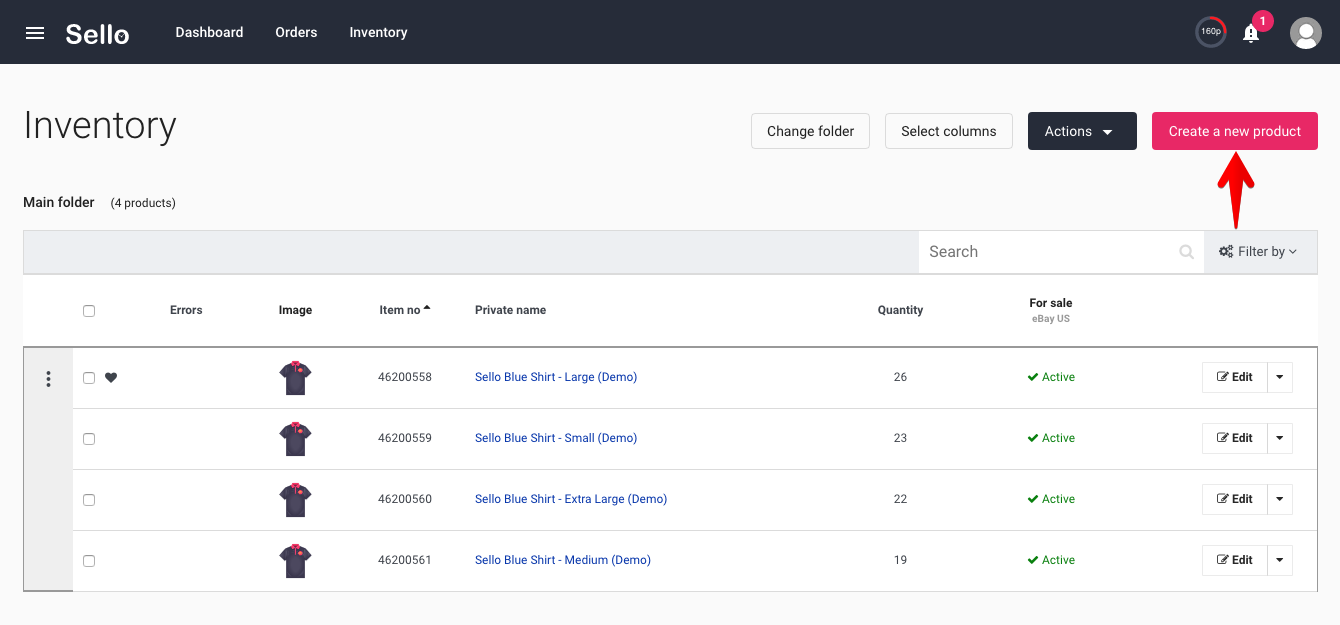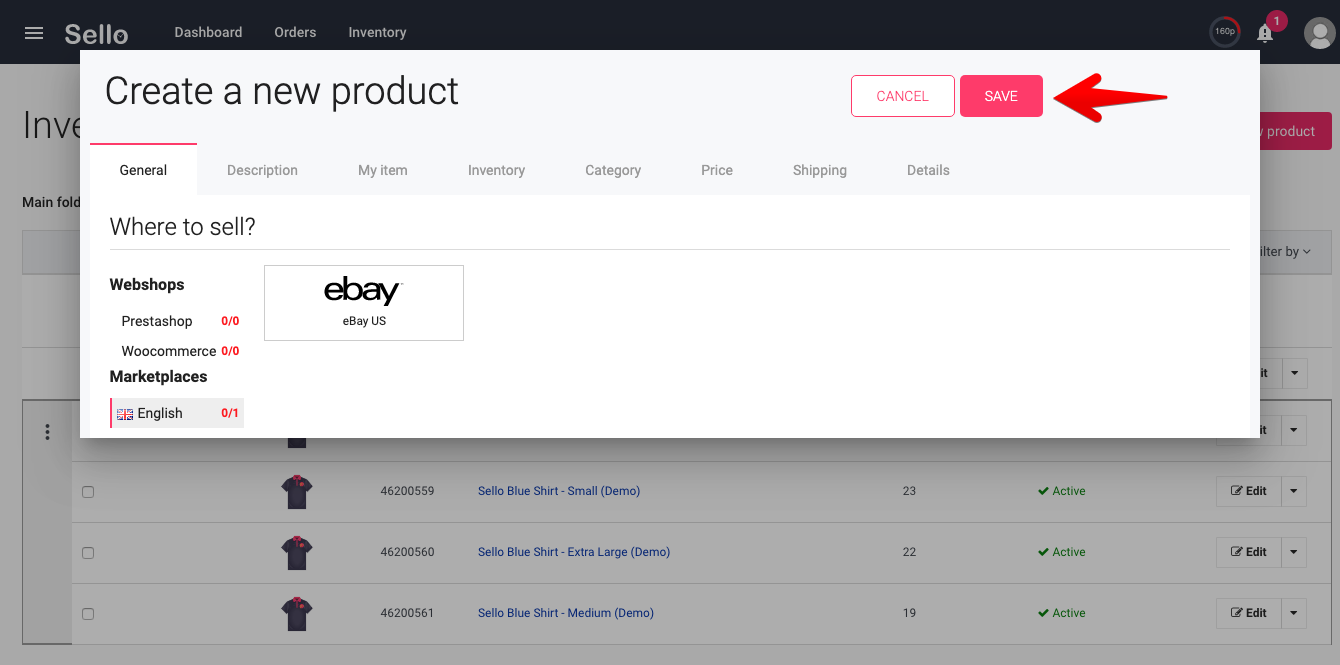 Done!
---
Below is some of the mandatory information that you need to have on all of your products in order for Sello to be able to put your item up for sale.
Quantity in stock
Image
Product title
Product description
Category
Price
---
Below are links to help pages that cover each of the sections in the Edit window.
---
Good to know:
It is a good idea to give your products an SKU (Stock Keeping Unit). This usually acts as an internal article number or reference and is a great way of keeping track of your products.
You don't need to fill all sections and fields, but do keep in mind that in most cases, the more information, the better.