In this guide, we will look at matching your products to an ASIN on Amazon.
If the product you are trying to put up for sale on Amazon already exists on the marketplace in some form, it might need to be matched to an ASIN (Amazon Standard Identification Number).
You will need to match your product to an ASIN if:
Your product is already being sold on Amazon
There is a mismatch between your product and the ASIN
If there is a complete match, or if the product does not already exist on Amazon, you will not have to match it.
---
Sello will tell you if a product needs to be matched to an ASIN by adding it to the list of problems that need to be addressed in the Sello inventory.
The process of matching a product involves taking note of the differences between your product and the ASIN and then confirming the match. If you are not happy with the changes, you can choose to deactivate the product instead.
By default, all products will be selected, so the only thing you need to do is to look over the differences and then confirm.
Here's how:
Log into Sello.
Go to: "Inventory".
Click the list of problems near the top of the page.
Click the "# of your products needs matching on Amazon" -problem.
Review the discrepancies.
Click: "Save".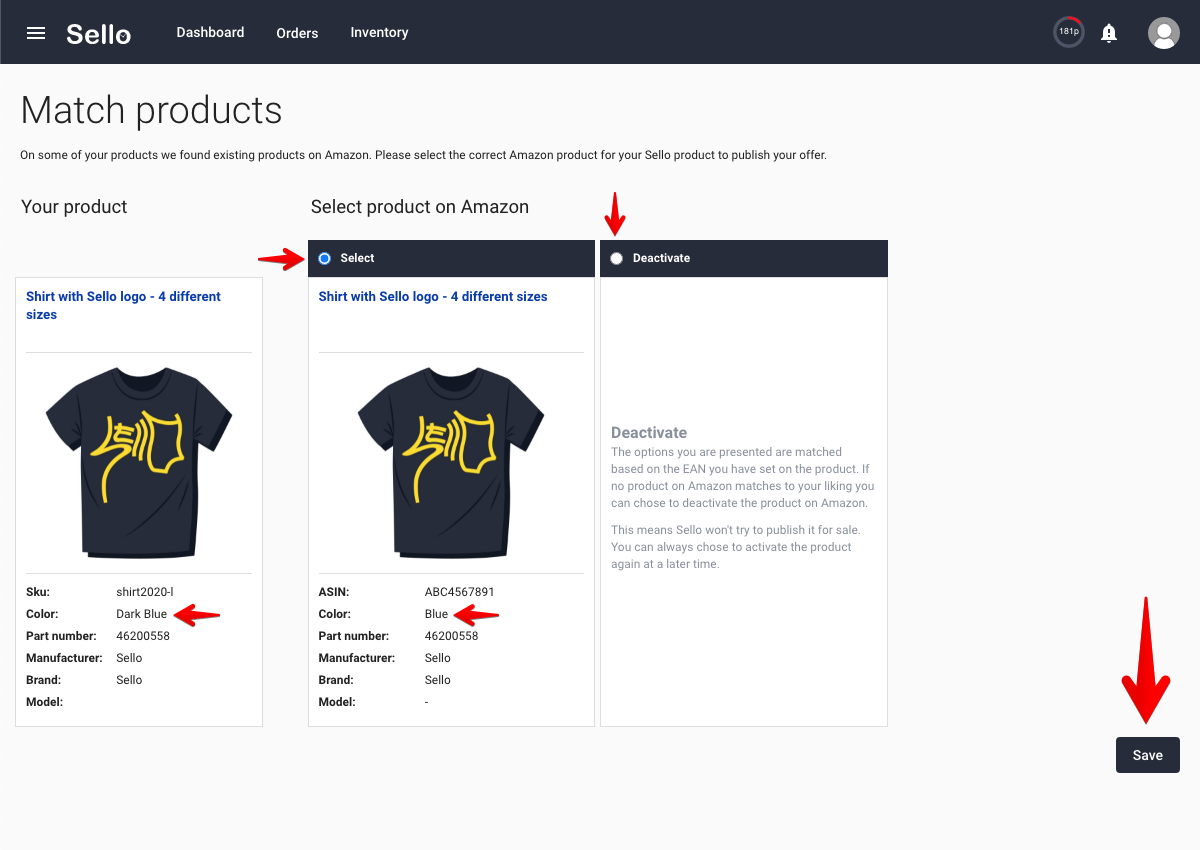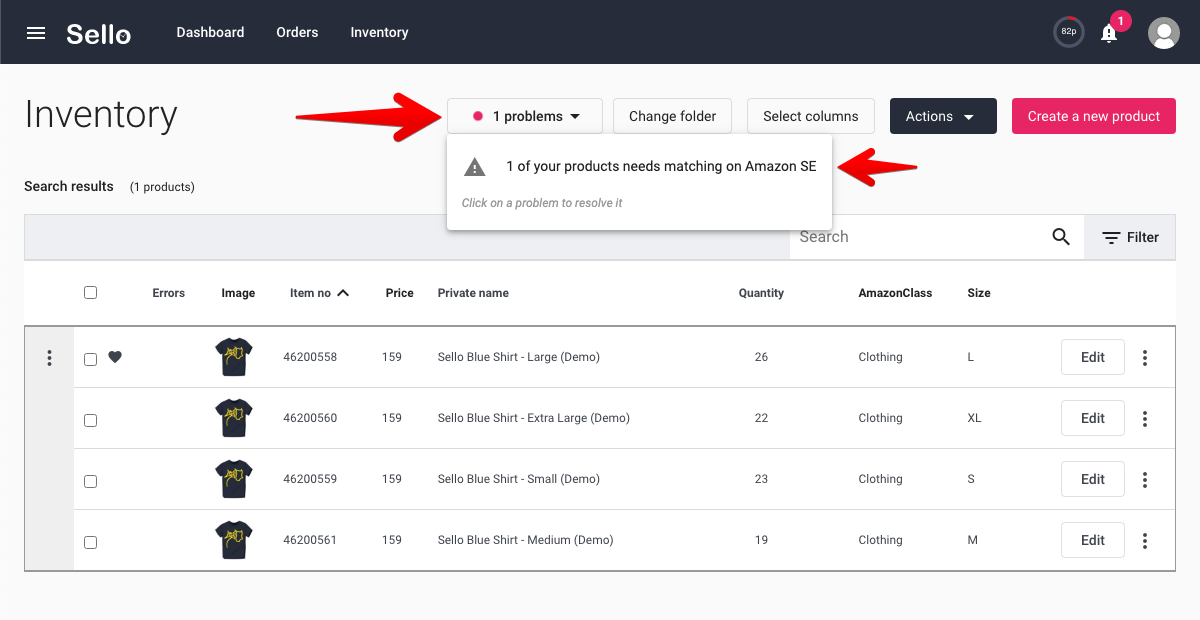 ---
Good to know:
You can also receive an error message in Sello telling you that there is a product that needs matching. The difference will be described in the message.