In this guide, we will look at how to remove any and all mapping rules made in the interface of Mirakl-based marketplace such as:
Åhlens
Afound
Conforama
vidaXL
ePrice
Worten
Elkjøp
Campadre
Members
Phone House
If you have been working directly in a Mirakl-based marketplace admin interface, chances are that you have used product data mapping rules to automatically convert a certain category, attribute value, etc. into something that the channel could understand.
If kept in place, these rules will actively contradict any and all changes being sent in by Sello, and errors such as "The category could not be identified" will be thrown.
---
For the communication between Sello and the channel to function properly, these will need to be removed.
Here's how:
Login to Mirakl
Go to: "My Account" -> "Mapping Configuration".
Under "My Configuration" you will see the field mapping
Click on one of the attributes and then click the "x" and remove it.
Repeat this for all the rules in the list.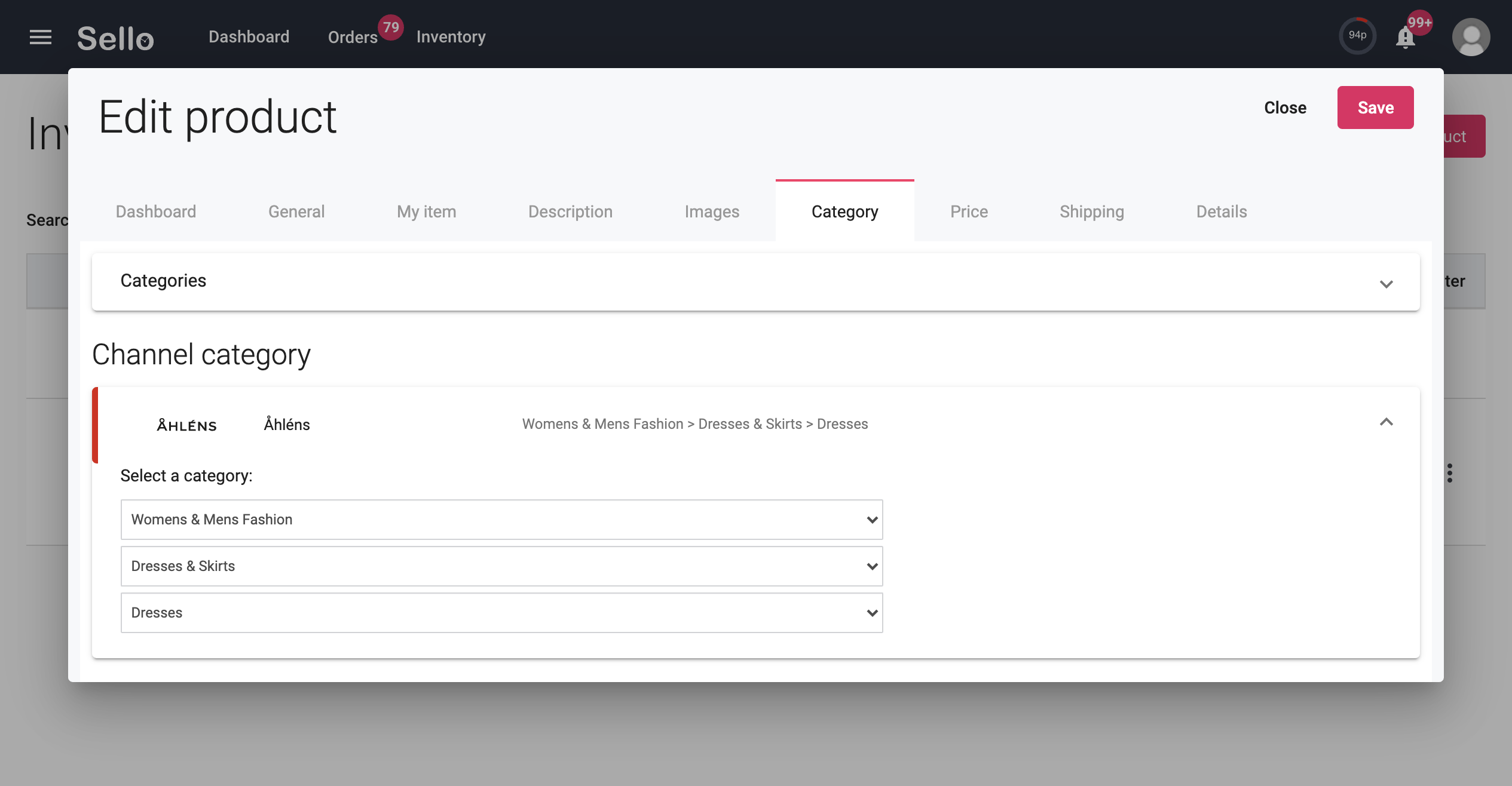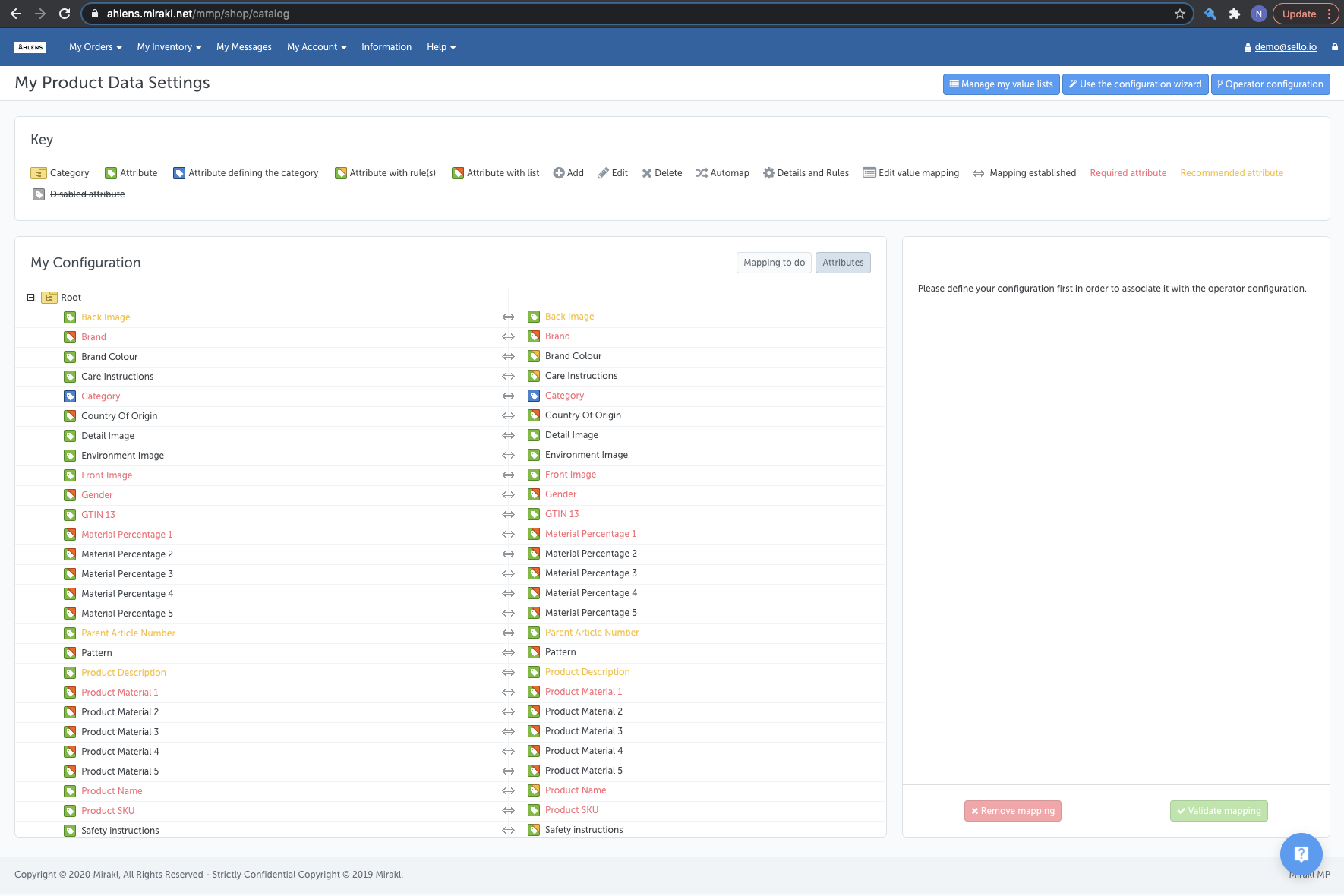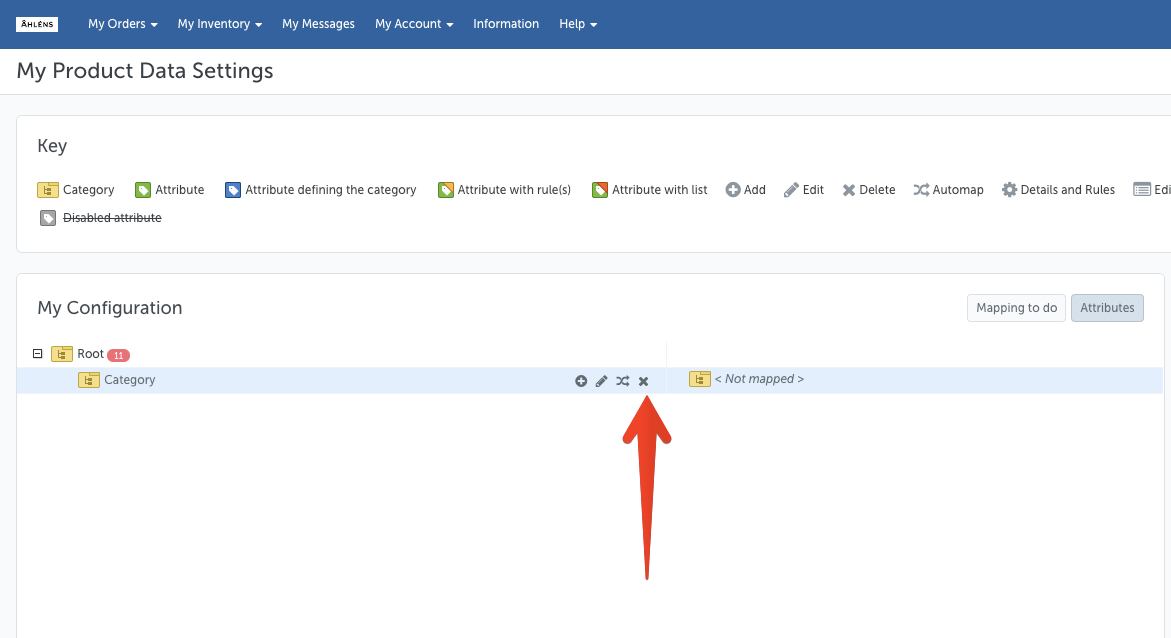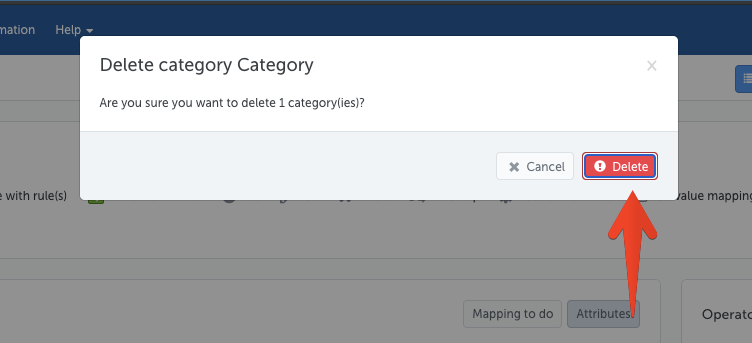 Done!
---