In this guide, we will go over how to move products to an already existing folder in Sello's inventory.
Once you have created folders you can start moving products to them, this can help you keep your inventory organized and is a great way to sort your products.
You can read more about creating folders here.
---
Here's how:
Log into Sello
Go to: "Inventory".
Find and select your products.
Click: "Actions".
Select folder to move to.
Click: "Save".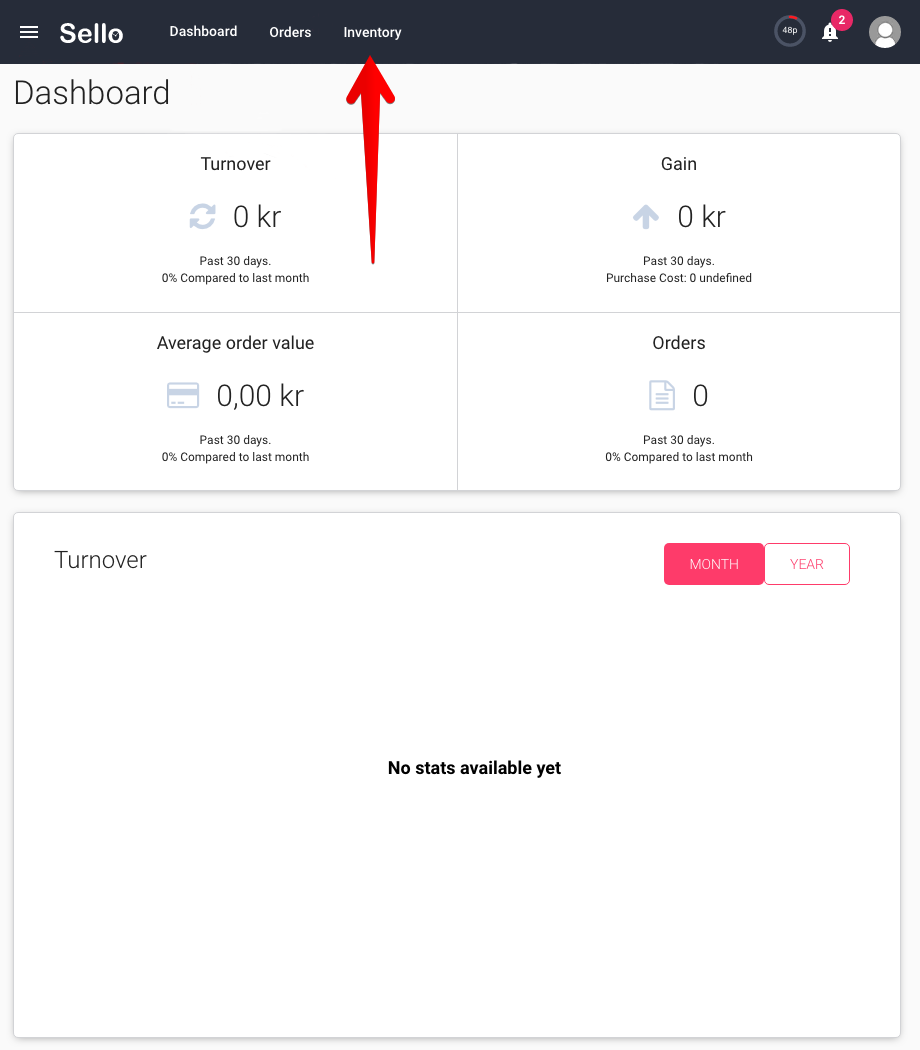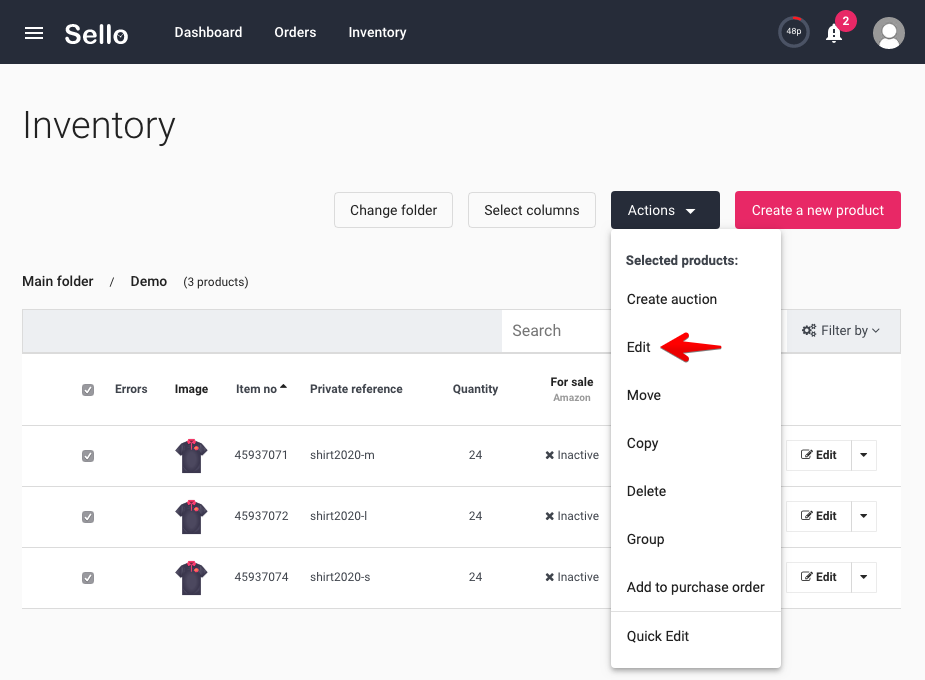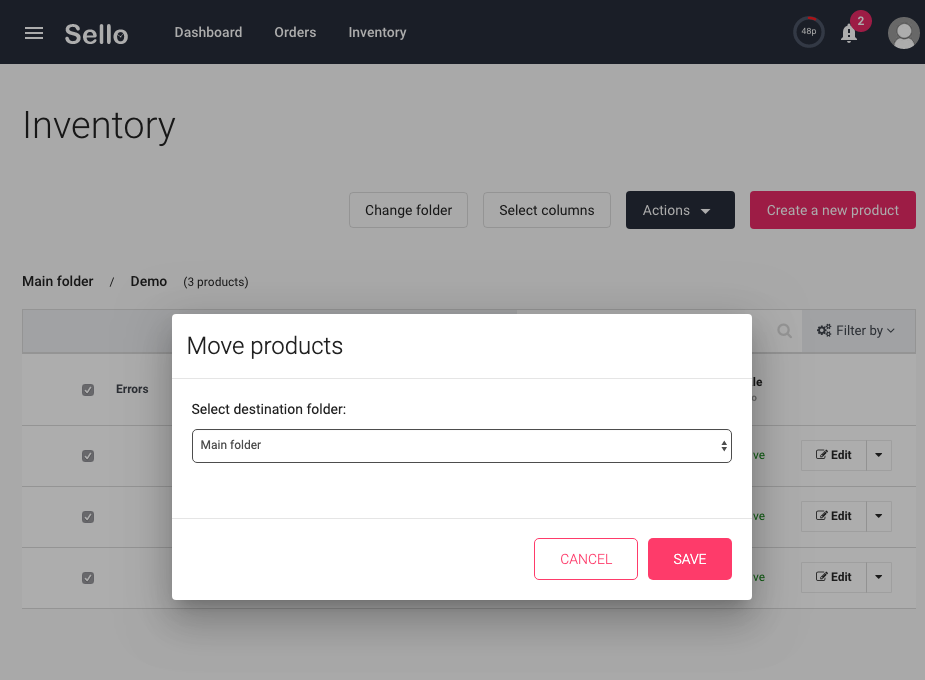 Done!
---