In this guide, we will show you how to work with the filters in the inventory.
You can use filters to find products by constructing your own custom query which we then use to perform a search. You can filter by options such as active by channel, by whether the product is using automatic pricing, by last sold, and more.
---
Here's how:
Log into Sello.
Go to: "Inventory".
Click: "Filter".
Select one or more filters.
Click: "Filter".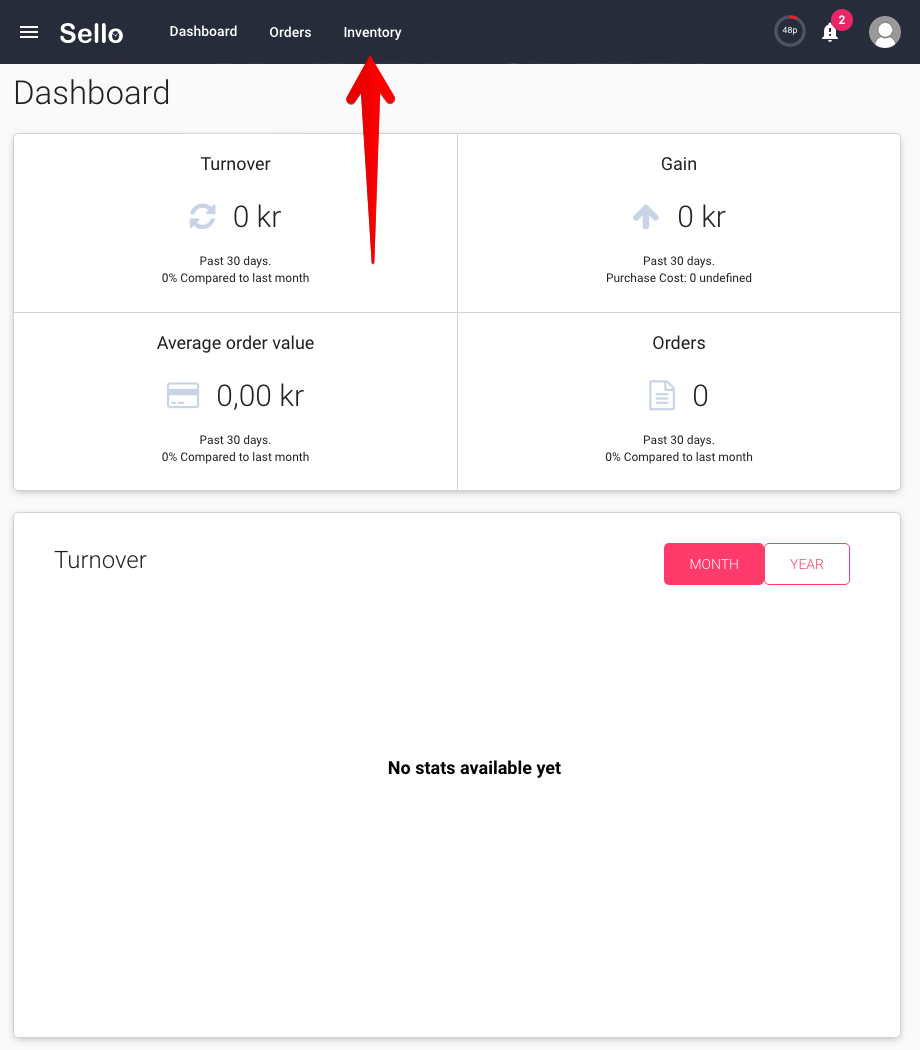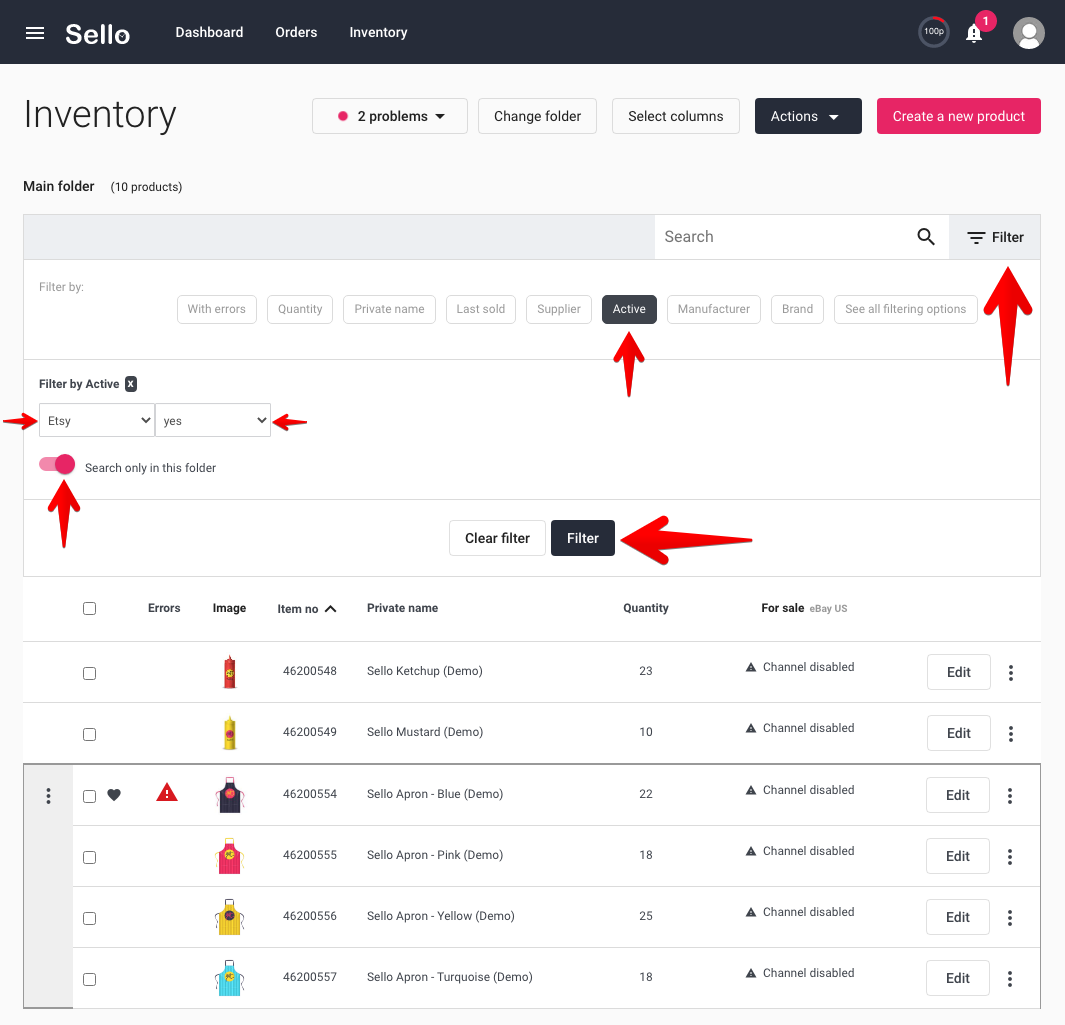 Done!
---
Good to know:
When you have executed the filter you can see how many hits you got in the top left.
By default the search will be limited to the folder you are currently in, you can expand it to include the whole inventory by clicking the button next to "Search only in this folder".