In this guide, we will show you how to use the Quick Edit feature.
Using this method, you can edit products directly in the inventory. Bypassing the "Edit" -window entirely.
This feature can be used to edit virtually every aspect of your products, this includes prices, attributes, shipping costs, and more.
You can also edit or set attributes that have fixed list values!
---
Before you can use the Quick Edit -feature, you need to make sure that the column containing the information you would like to edit is active, read more here.
When that is done, it is time to activate the Quick Edit -mode.
Here's how:
Log into Sello.
Got to: "Inventory"
Find the products you want to change.
Click: "Actions".
Click: "Quick Edit".
The columns will now be editable.
When you are done, click: "Save Changes".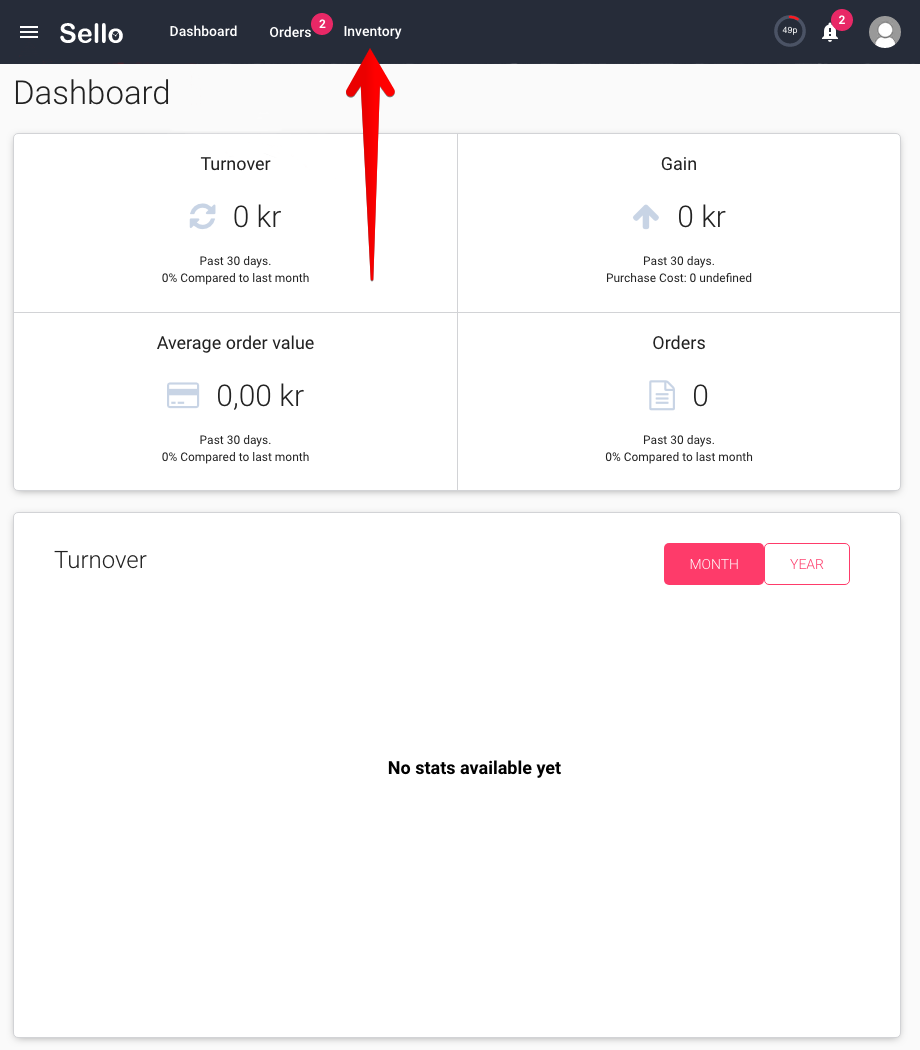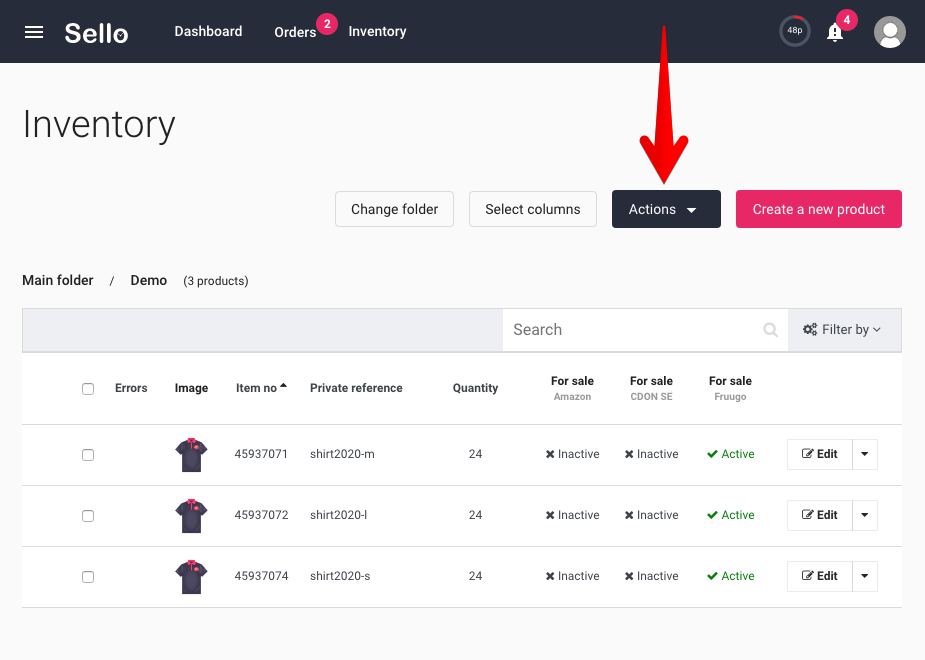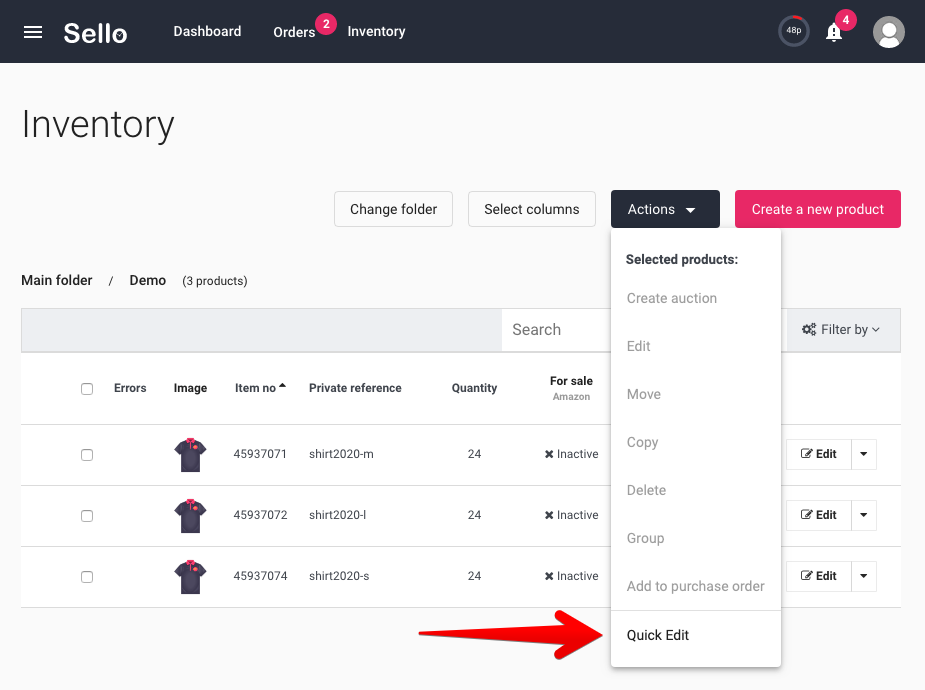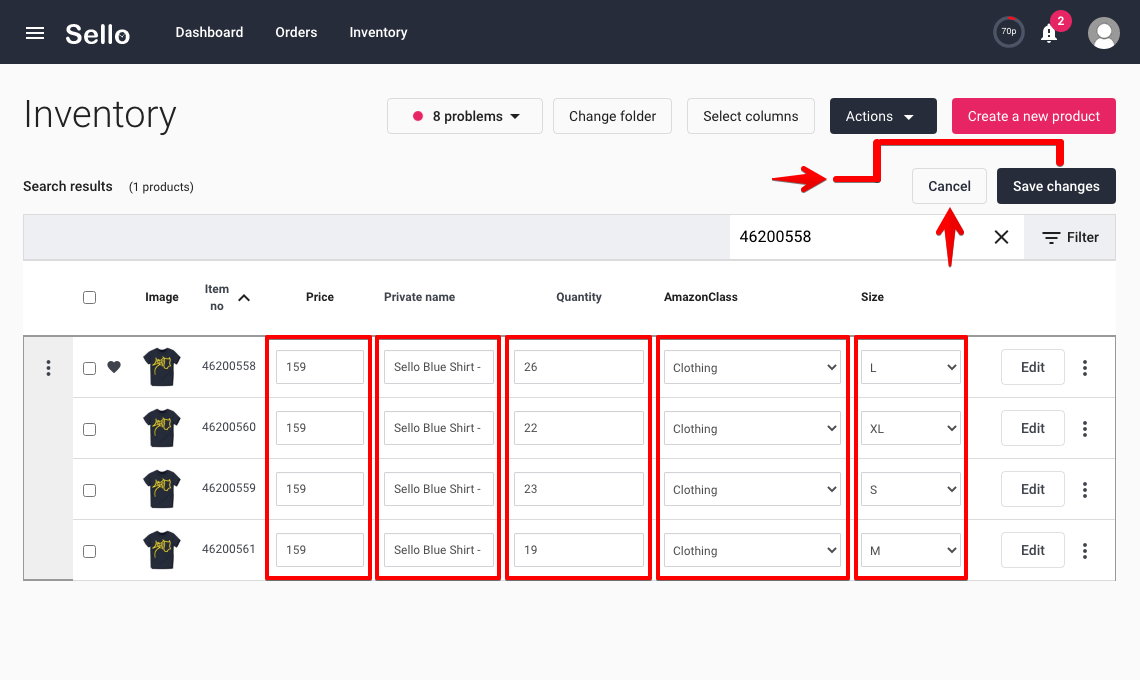 ---
Good to know:
Keep in mind that your products are still editable while you are in Quick Edit -mode, so if another person is working in the inventory simultaneously, your changes might be overwritten.
If you don't see your desired attribute column in the list found by clicking "Select columns", make sure you have added and filled the attribute on at least one visible product.