In this guide we are going to explain how to add price rules for a specific marketplace - This works when using Sello price calculation on your product and pricing.
This feature in Sello is used when you want to increase or decrease you pricing for a specific marketplace and marketplace country.
You can choose to increase or decrease in static or percentage of your original price on your products in Sello.
You know that this guide will work if you have enabled this feature on your products in Sello (calculate price), this is how you know if you have it enabled.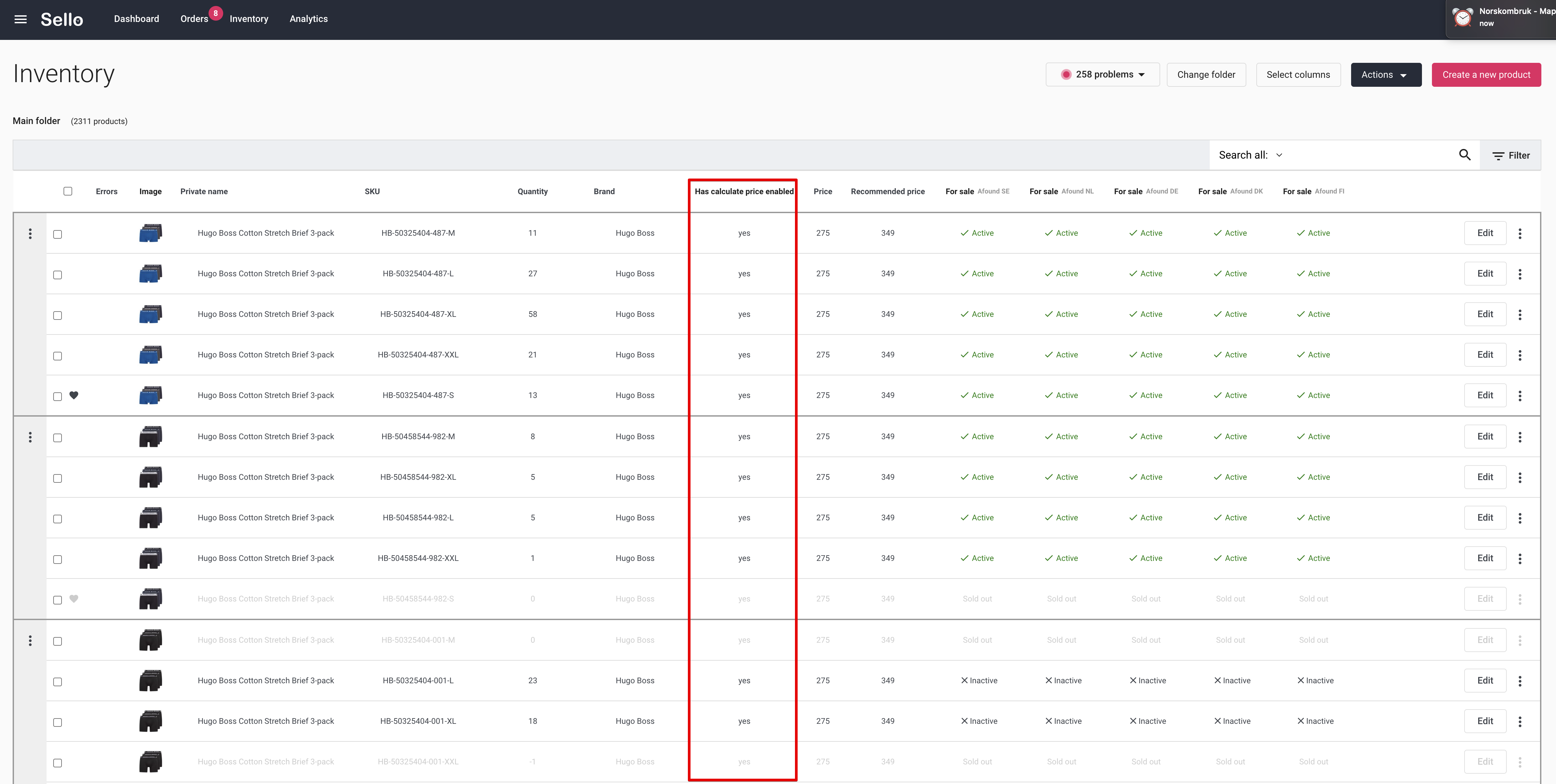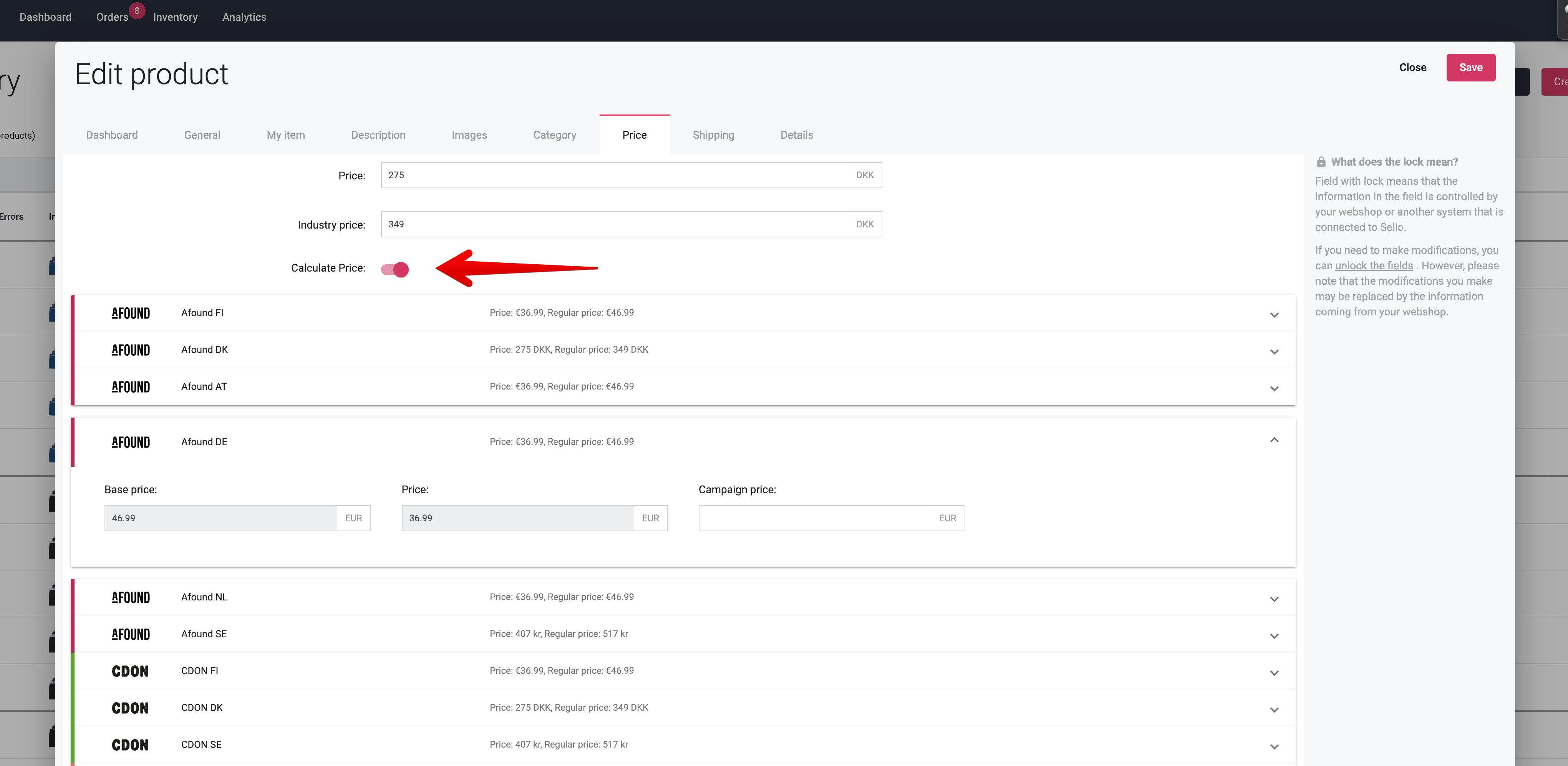 This is how to add an 10% increase in price
Login to your Sello account
Navigate to: Settings -> Product -> Pricing
Choose your market you want to increase or decrease price for
Click: Edit ✏️
Choose the Type of increase or decrease (percentage or static)
Enter the Impact on price (if you wan to decrease you add a minus eg. -20)
Click: Save
When you have changed you settings for your prices and added different rules you need to contact our support to let us reindex your products and to do a full sync to the respective marketplaces