In this guide, we will show you how to connect your Sello account to Vendre.
In order to be able to connect Sello to Vendre, you'll need to locate an API key in Vendre called "Hemlig nyckel". You'll also need a Sello account.
---
The first step is to locate your API key in Vendre.
Here's how:
Log into Vendre admin.
In the left-hand menu, go to: "Inställningar" -> "Administratörer".
Find your preferred admin and click the name in the "Användarnamn" -column.
Find: "Hemlig nyckel" and copy the key seen here.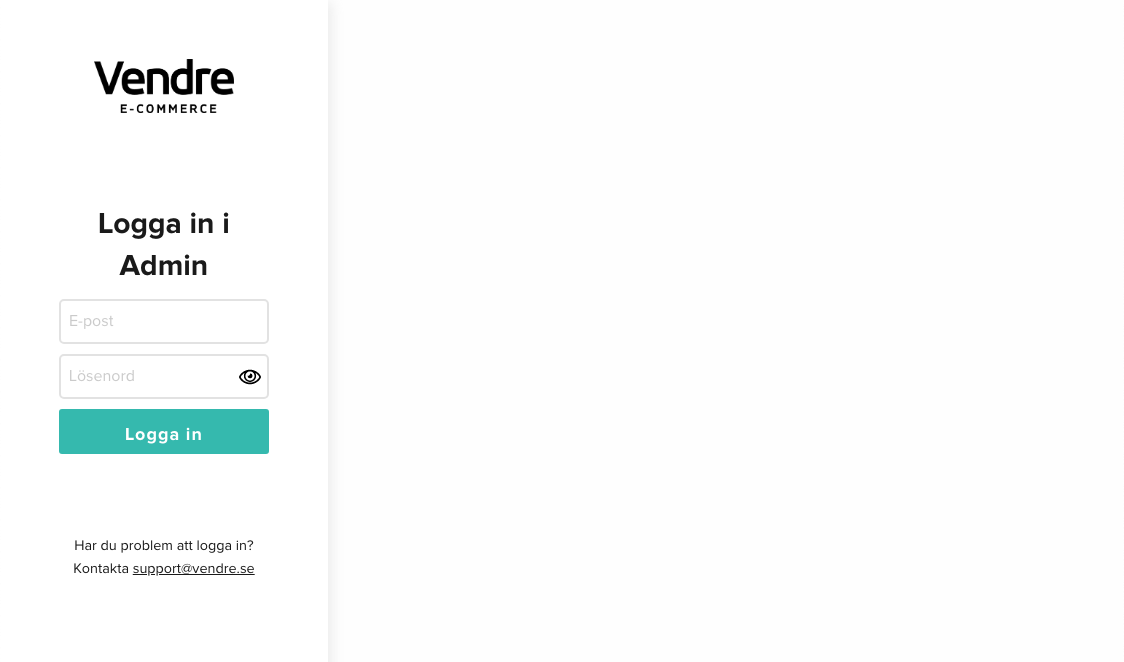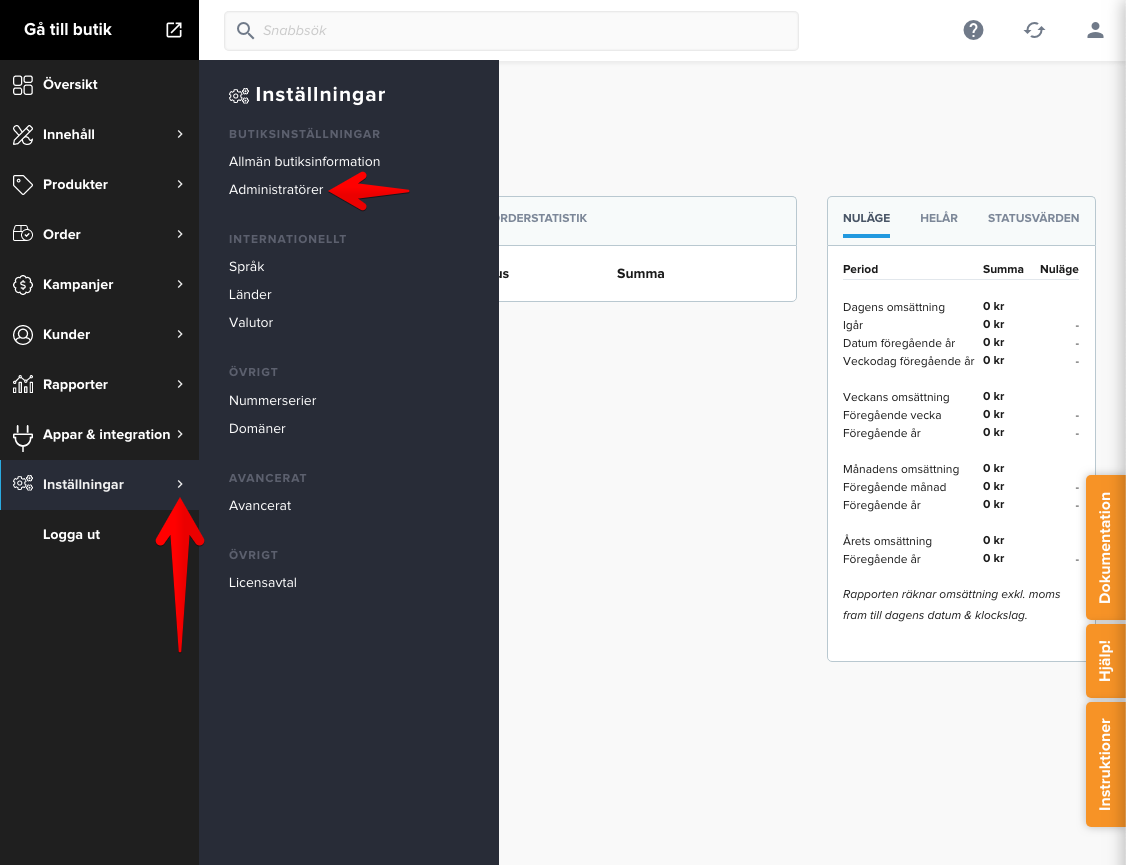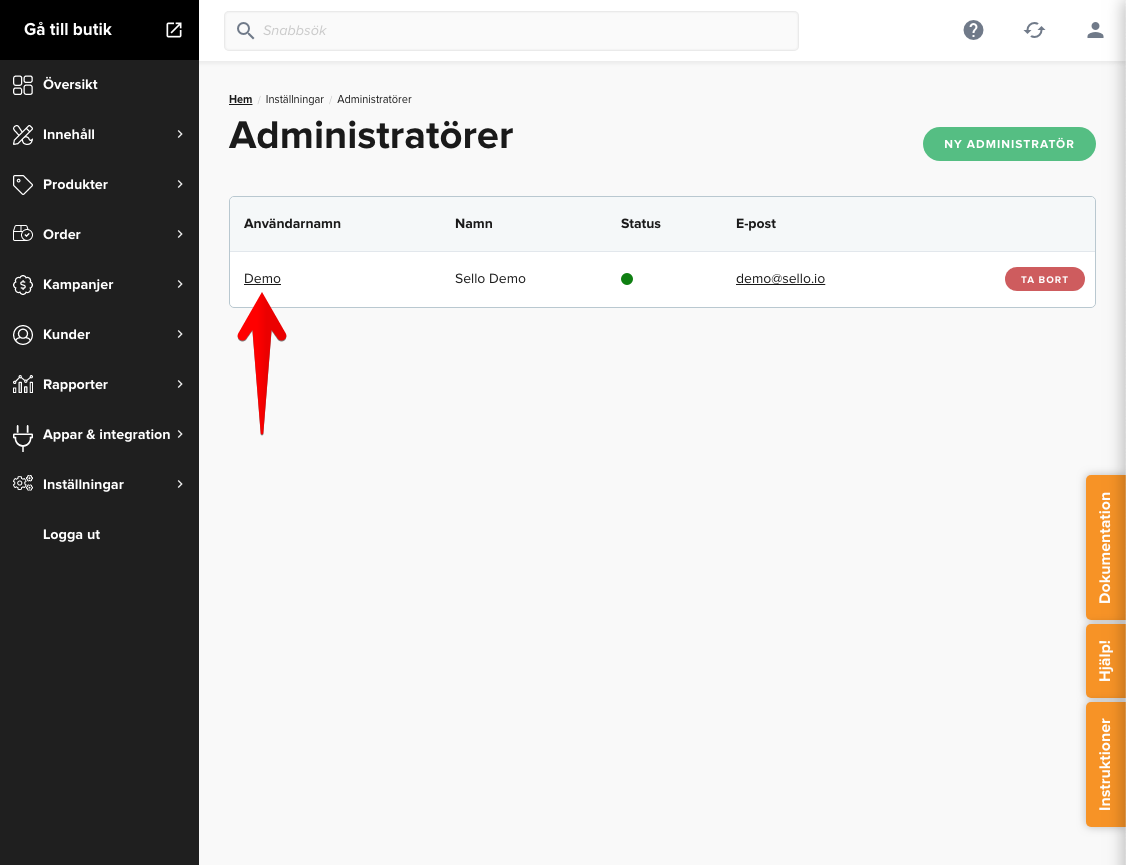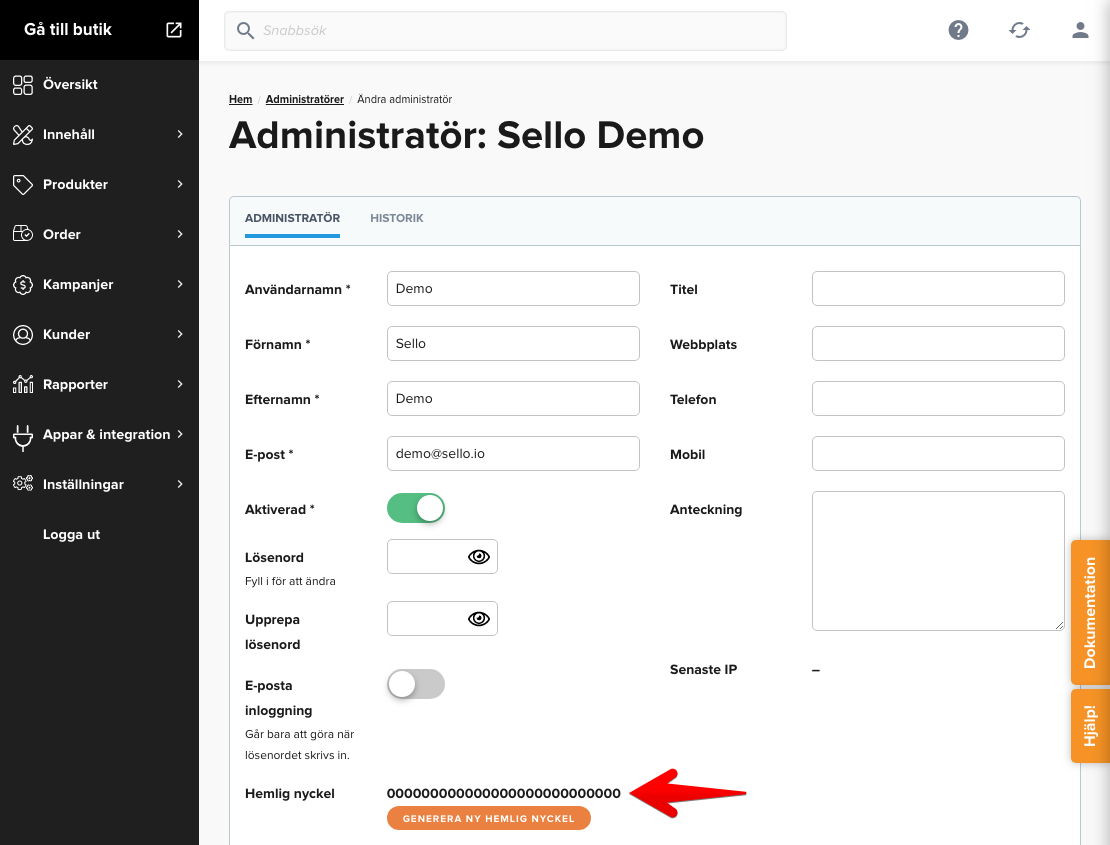 Done!
The next step is to input this key in Sello.
Here's how:
Log into Sello.
Go to: "Settings" -> "Webshops" and find "Vendre".
Click: "Connect Now!".
Input your API key.
Input your shop URL.
Click: "Create connection".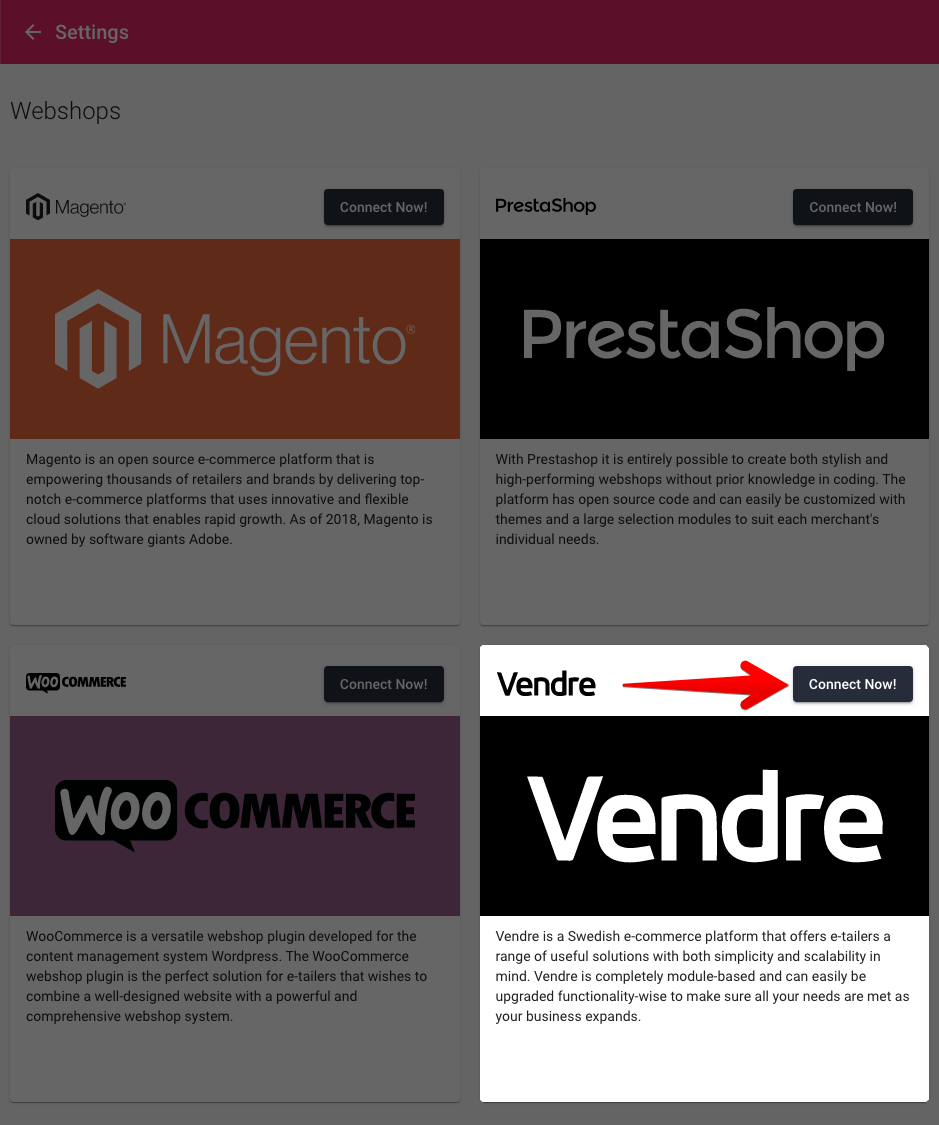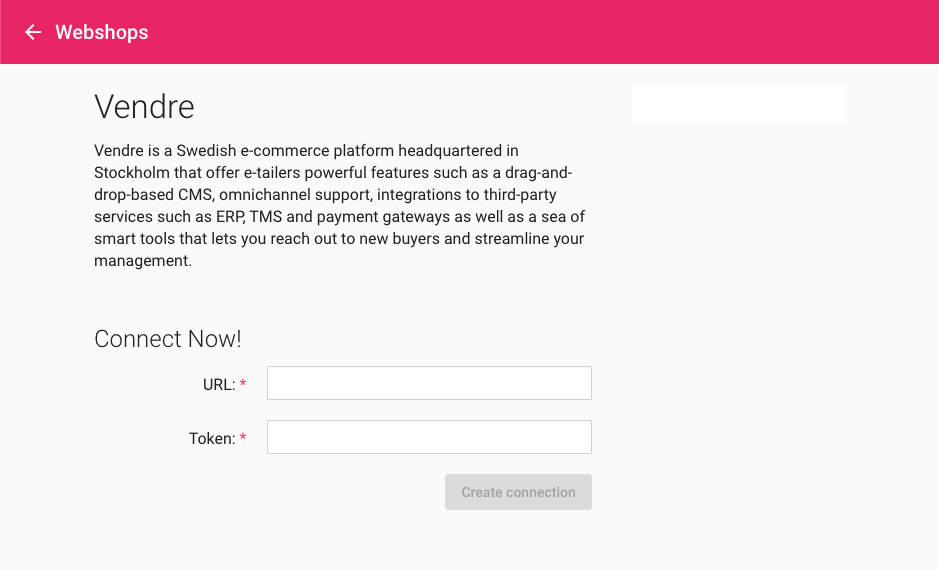 Done!
---