In this guide, we will show you how to connect your Sello account to Let's Deal.
This is also how you would activate a temporary connection to Let's Deal created in the Sello account registration process, the only difference is instead of clicking "Connect Now!", you click: "Settings" and then enable the connection using the toggle in the top right corner.
The first step is to apply for a merchant account. When you have been approved, you will be given a Partner ID by Let's Deal which will be used to create the connection in Sello.
The ID will look something like this: SD21874uoGe21rx+u9vDc5cx+z9uaADJKvw+x1ec2X4=
---
When you have received your Partner ID, you can create the connection in Sello.
Here's how:
Log into Sello.
Go to:

"Settings"

->

"Channels"

and find

"Let's Deal".
Click:

"Connect Now!".
Choose country.
Input your "Partner ID".
Click: "Create Connection".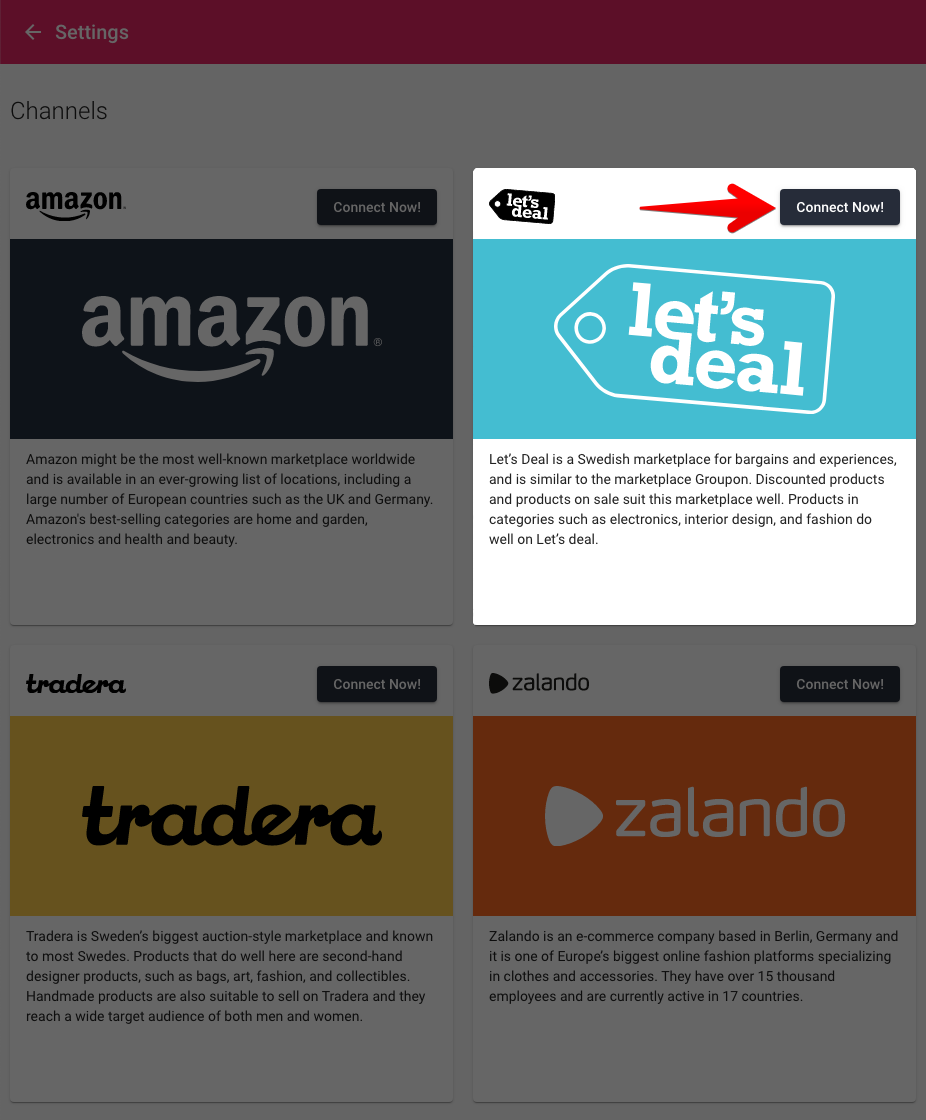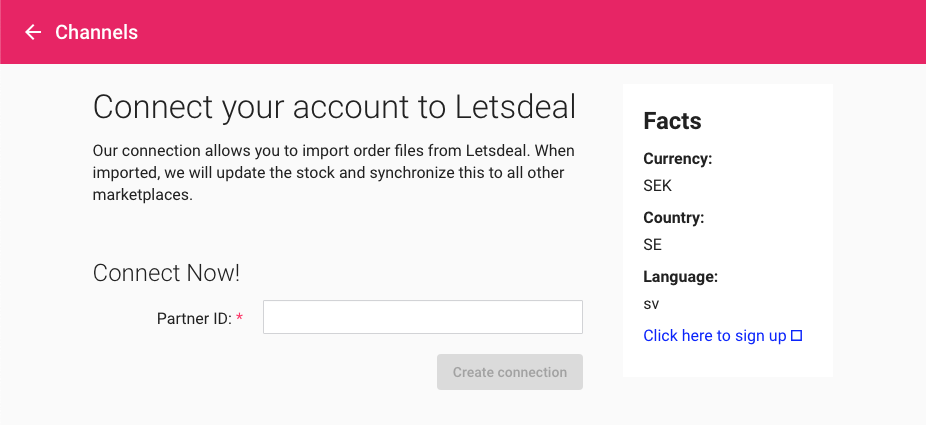 ---
When the connection has been created, you need to input your general policies under "Terms of use".
These fields is used to highlight your key selling points as a seller and usually include things such as shipping costs, delivery time and other information that might be useful to buyers.
This information will be visible on all individual products on Let's Deal.
Here's how:
Log into Sello.
Go to:

"Settings"

->

"Channels"

and find

"Let's Deal".
Click:

"Settings".
Input your policies next to: "Terms of use".
Click: "Save".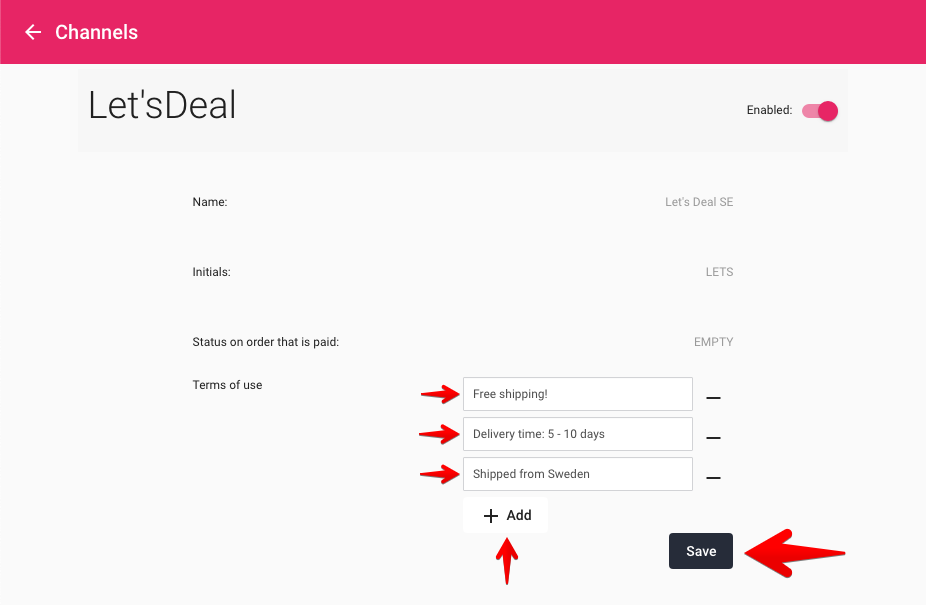 Done!
---
Good to know:
Click: "+ Add" under the Terms of use -field to create another one. Clicking the minus -icon will remove a field.