In this guide, we will show you how to connect your Sello account to Miinto.
This is also how you would activate a temporary connection to Miinto created in the Sello account registration process, the only difference is instead of clicking "Connect Now!", you click: "Settings" and then enable the connection using the toggle in the top right corner.
With Miinto you can reach customers in a large list of countries.
The first step is to apply for a merchant account, this is done via email, read more here.
---
When you have been approved as a seller, a username and password will be sent to you. Using these credentials, you can create a connection to Miinto in Sello.
Here's how:
Log into Sello.
Go to:

"Settings"

->

"Channels"

and find

"Miinto".
Click:

"Connect Now!".
Enter your

"Username"

and

"Password".
Click: "+ Create Connection".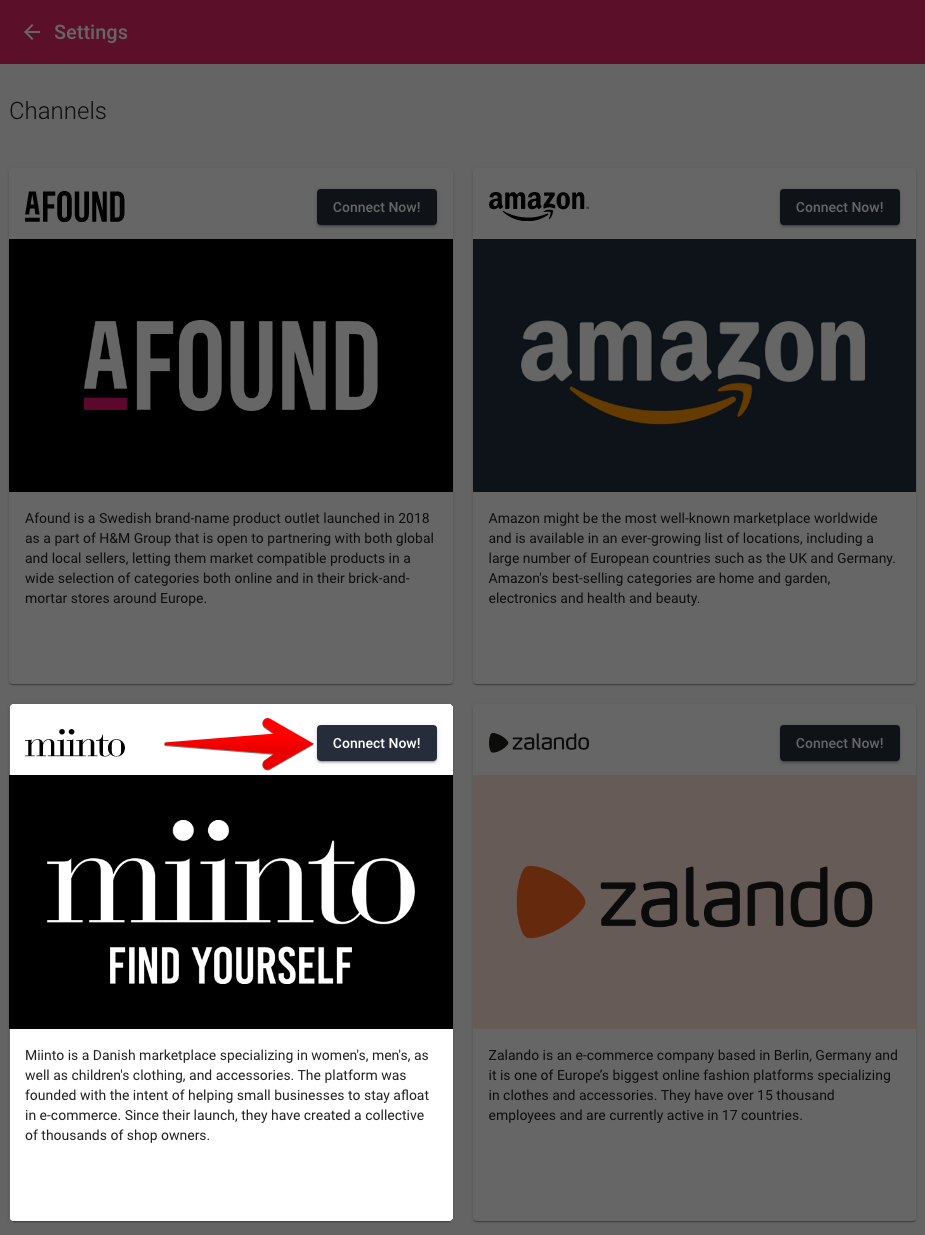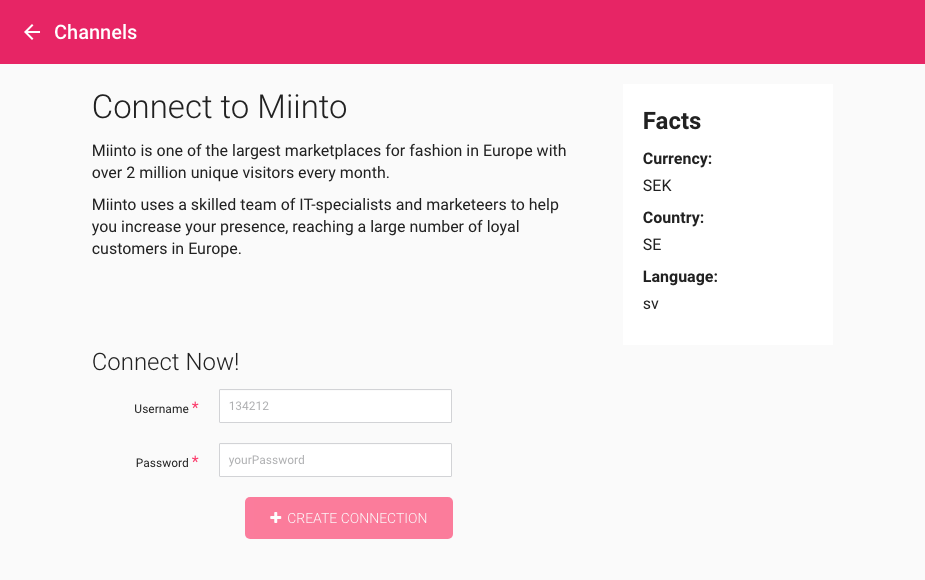 Done!
---
Good to know:
If you want to connect to another Miinto country, you'll need to repeat these steps.
Miinto only allows certain carriers when it comes to shipping your orders. If you are uncertain if your preferred carrier is supported, please contact your MIinto account manager. You are allowed to use the following:


Postnord.se
Postnord.dk
DHL
Bring
FedEx
UPS
Schenker
GLS