In this guide, we will show you how to connect your Sello account to Fyndiq.
This is also how you would activate a temporary connection to Fyndiq created in the Sello account registration process, the only difference is instead of clicking "Connect Now!", you click: "Settings" and you then enable the connection using the toggle in the top right corner.
To get started, you will need a Fyndiq merchant account, apply here.
When you have been approved, Fyndiq will send you login credentials via e-mail.
---
The next step is to use the credentials you got from Fyndiq to create the connection in Sello.
Here's how:
Log into Sello.
Go to:

"Settings"

->

"Channels"

and find

"Fyndiq".
Click:

"Connect Now!".
Input your

"Username"

and

"API-token".
Click: "Create connection".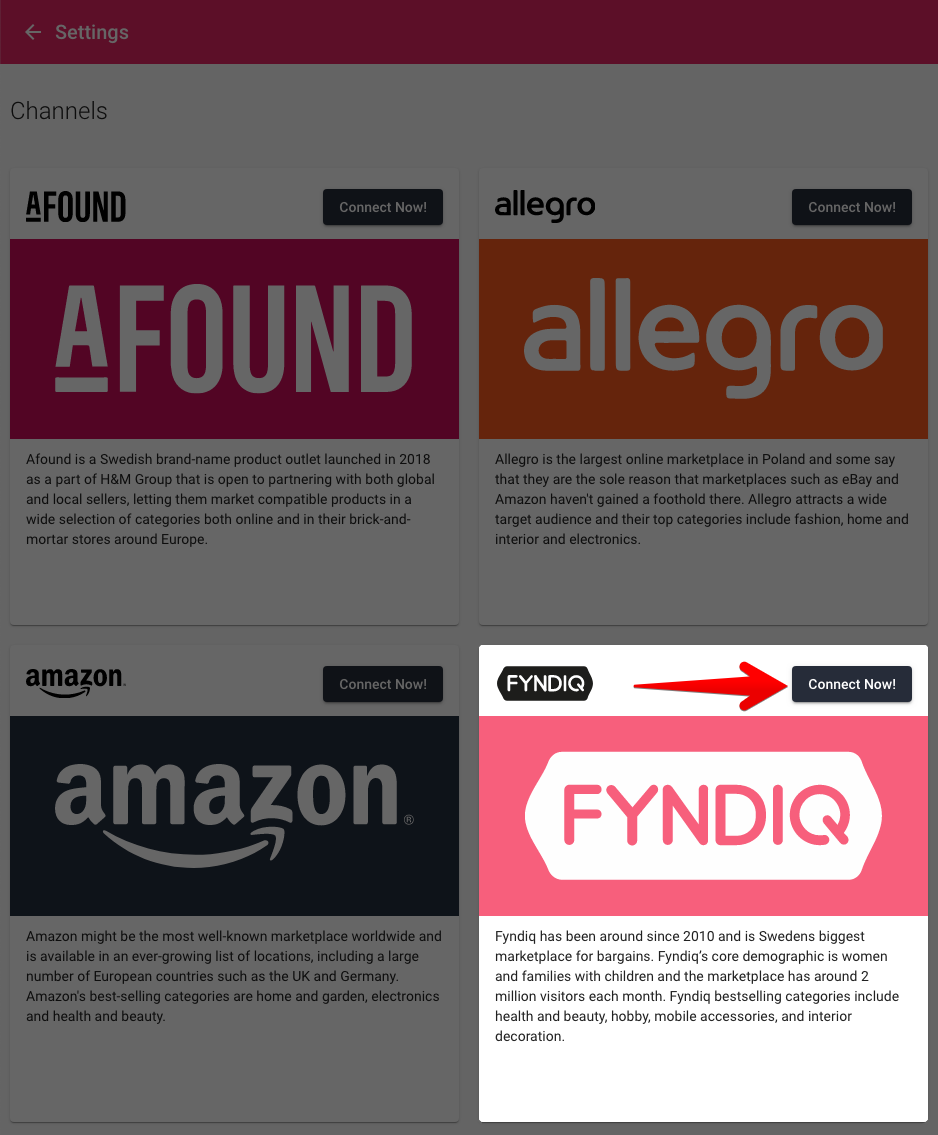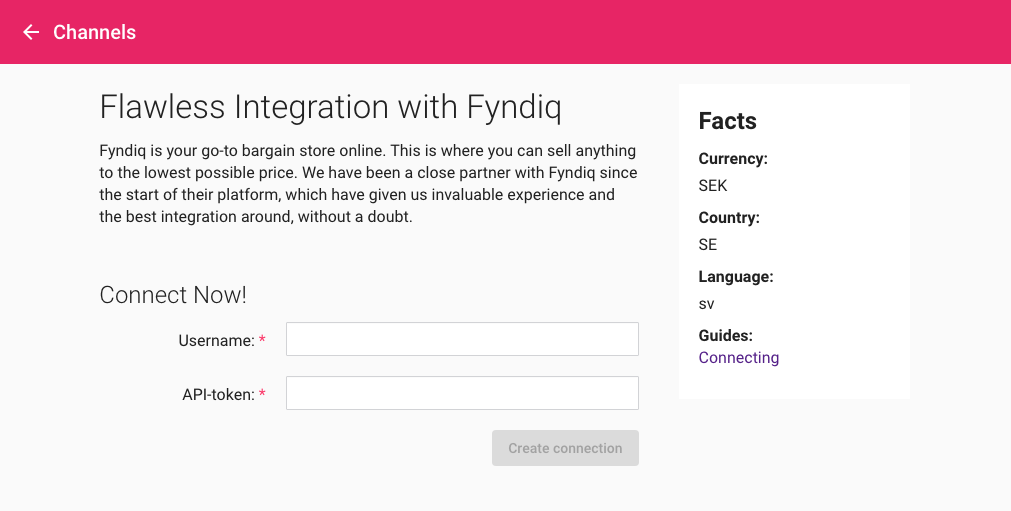 Done!
---
Good to know:
If you are unable to locate your login credentials, you need to contact the Fyndiq merchant support.