In this guide, we will show you how to connect your Sello account to Allegro.
This is also how you would activate a temporary connection to Allegro created in the Sello account registration process, the only difference is instead of clicking "Connect Now!", you click: "Settings" and you then enable the connection using the toggle in the top right corner.
To get started, you will need an Allegro merchant account, apply here: https://allegro.pl/rejestracja-konta-firmowego/nowe-konto
---
Once you have been approved as a seller and your account is active, it is time to connect it to Sello.
Here's how:
Log into Sello.
Go to: "Settings" -> "Channels".
Find "Allegro" and click: "Connect Now!".
Click: "+ Create Connection"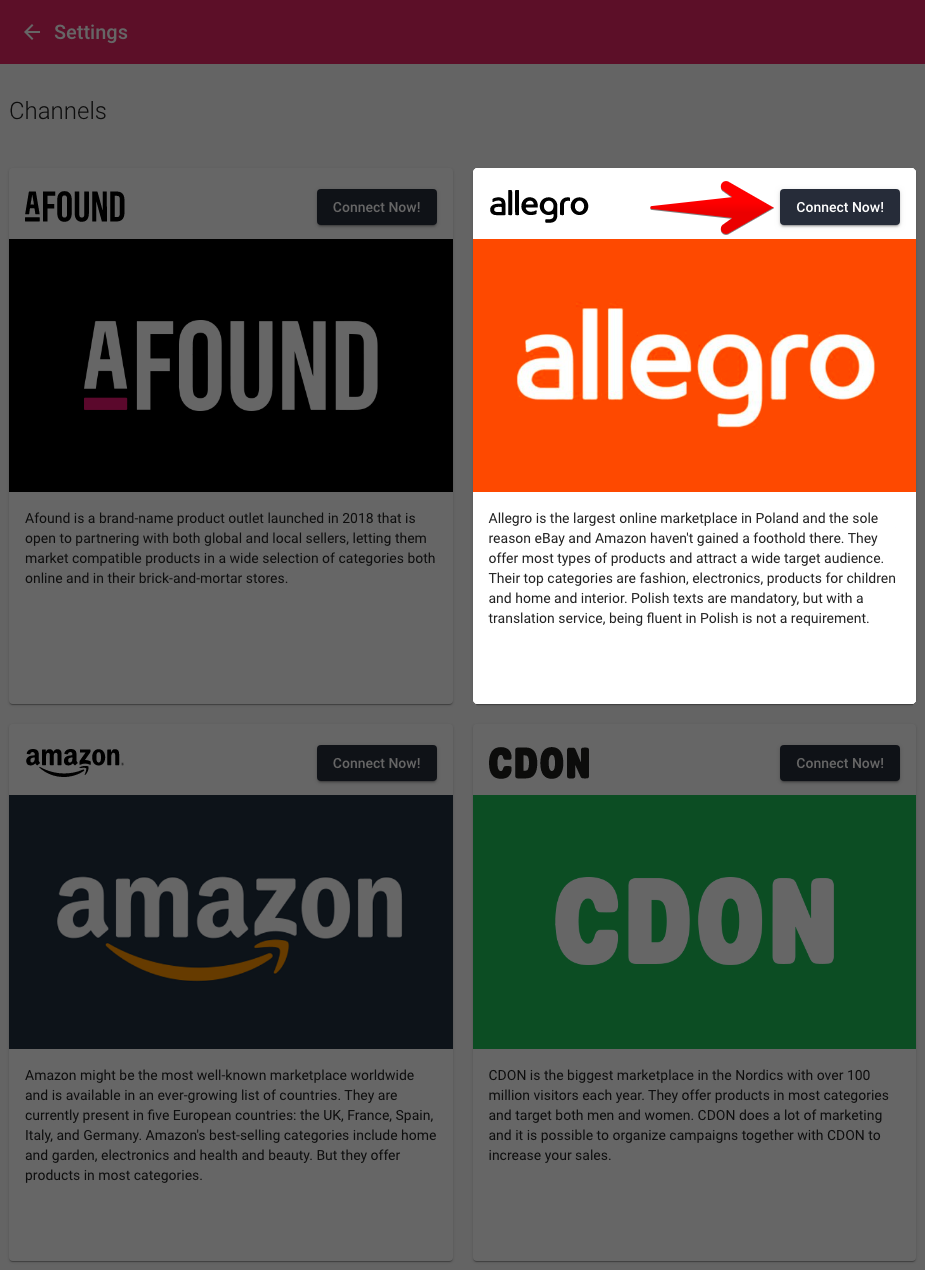 You will be redirected and asked to log in using your Allegro credentials.
On the next page, click: "zgadzam się".
You will then be taken to Sello and your connection to Allegro will be established.
Done!
---
Good to know:
If you're already selling on Allegro, you can use our Allegro import feature to import your products, which will create them in the inventory -section in Sello. Read more here.
Before you can put your products up for sale on Allegro, you need to create a set of policies on Allegro and then select these in Sello, read more here.