In this guide, we will show you how to connect your Sello account to Fruugo.
This is also how you would activate a temporary connection to Fruugo created in the Sello account registration process, the only difference is instead of clicking Connect Now!, you click: Settings and then enable the connection using the toggle at the top right corner.
To get started on Fruugo, you will need a Fruugo merchant account, apply here: https://sell.fruugo.com/en/registration.
---
Connecting
When you have been approved as a seller on Fruugo and your account is taken care of, you can create the connection in Sello.
Here's how:
Log into Sello
Go to: Settings -> Channels
Find Fruugo and click: Connect Now!
Enter your Fruugo username and password
Then click: Create connection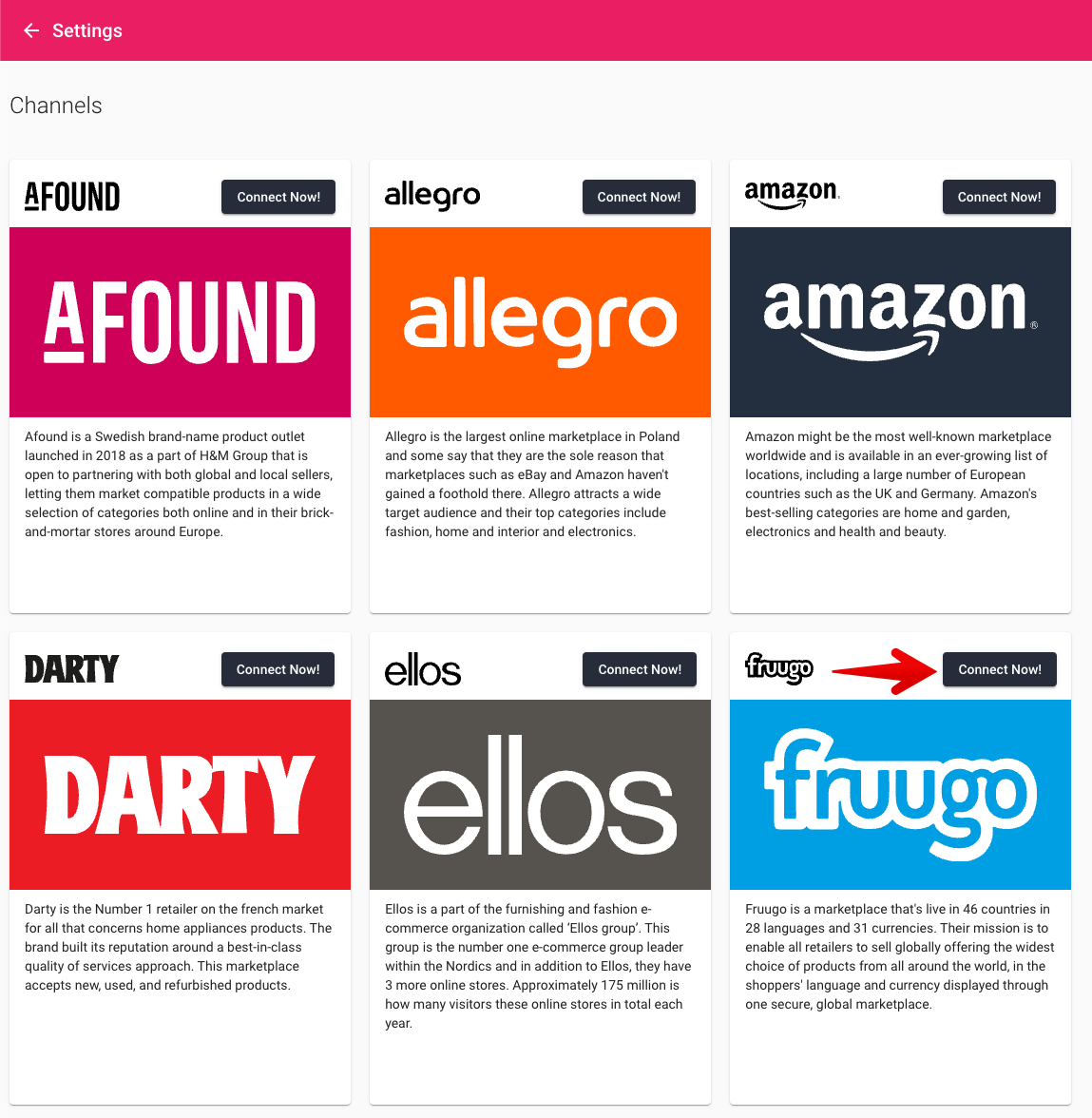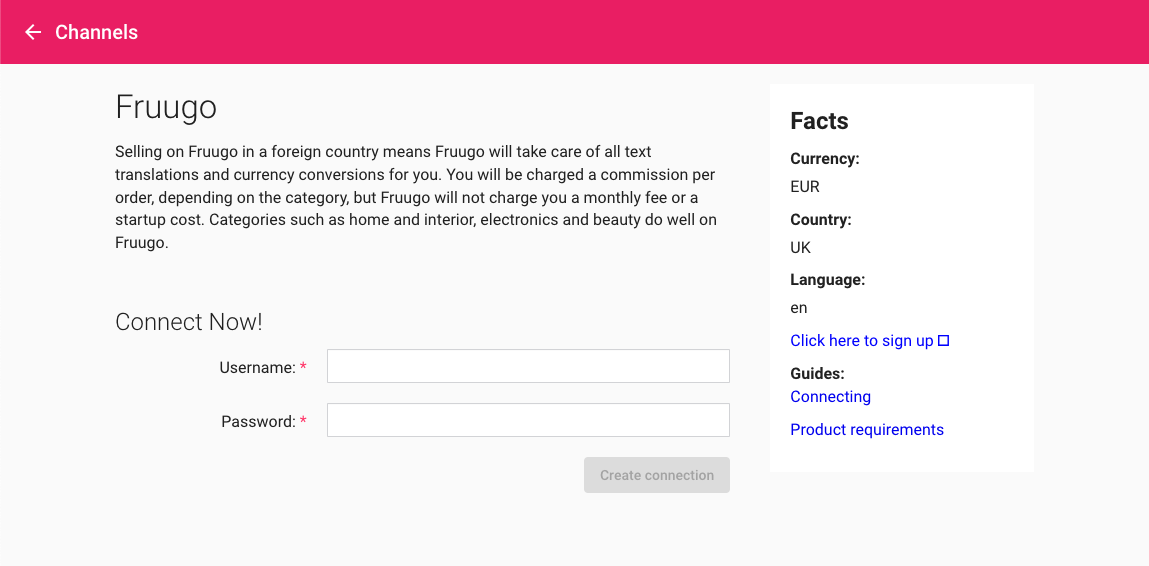 ---
Settings & Webhook URL
When the connection has been made, you will need to configure the following settings:
VAT rate
Currency
Language
All of the above are needed to tell Fruugo how to convert your prices and translate your texts.
Fruugo will also ask you for a webhook URL. This will automatically be generated by Sello when you have established the connection and can be found by going to Settings - > Channels, finding Fruugo and clicking Settings.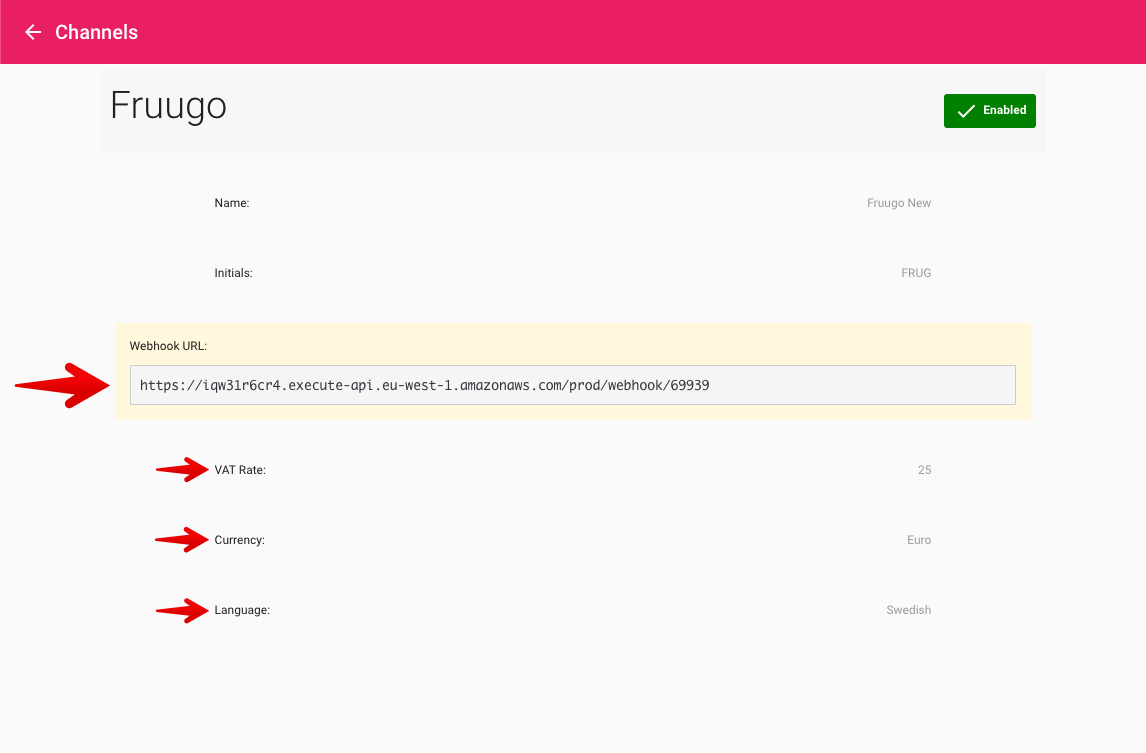 Done!
---