In this guide, we will go over creating users in Zalando's zDirect interface.
In order for Sello to be able to follow up on the flow of product information, you need to add Sello as a user in zDirect.
This would allow our agents to make sure that you are onboarded properly and it can also be of help when troubleshooting any and all issues.
---
In order to create a user profile for Sello, you'll need to log into zDirect and create an invite.
Here's how:
Log into zDirect: https://zdirect.zalando.com
Click the: -icon in the top-right.
Go to: "Manage Users".
Click "Create New User" or "+Add User".
Input "support@sello.io" in the field and click "Confirm".
Choose "Yes" in option 2.
Give the user a name.
Choose "Administrator" in the User role - list.
Click: "Add User".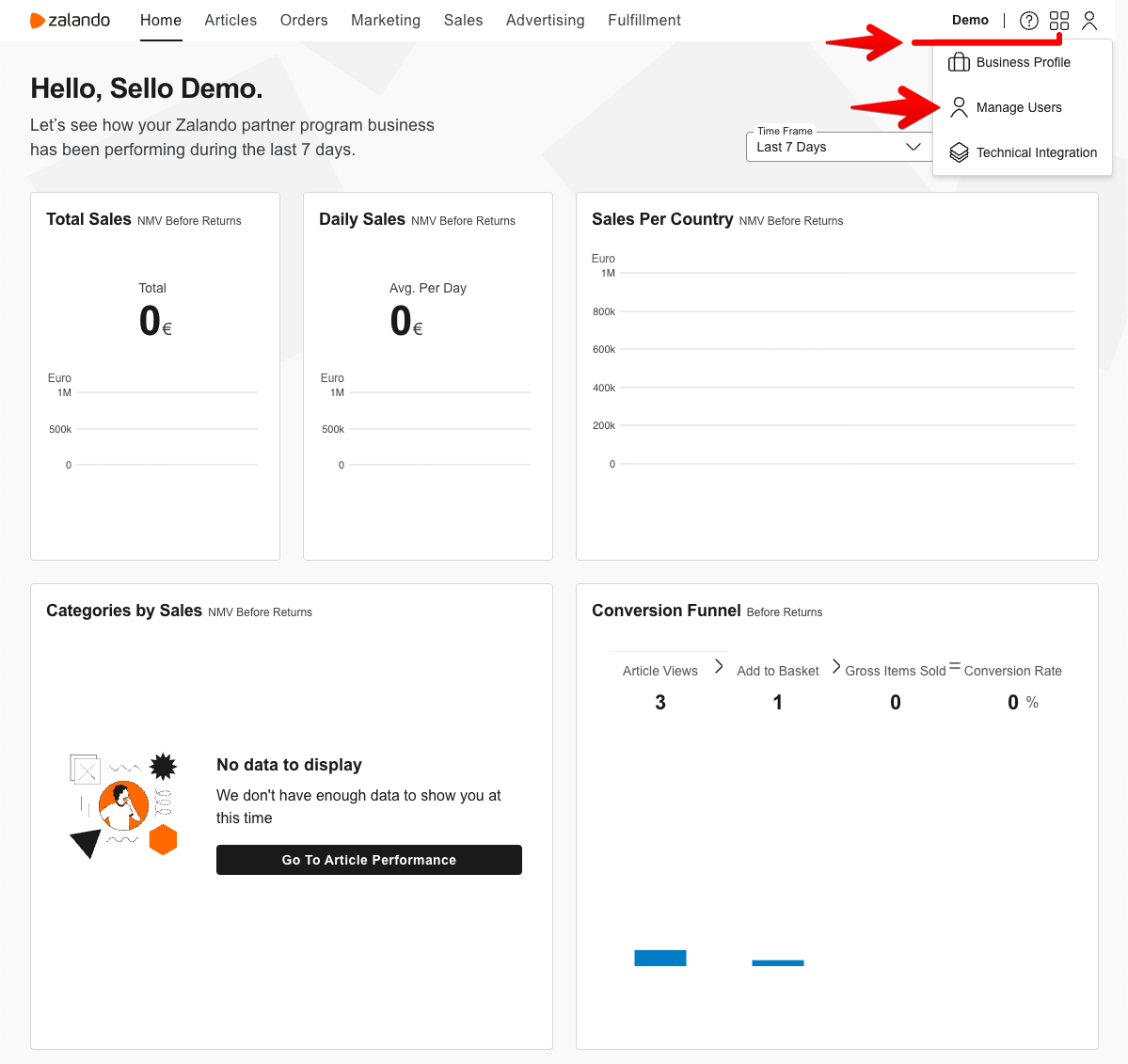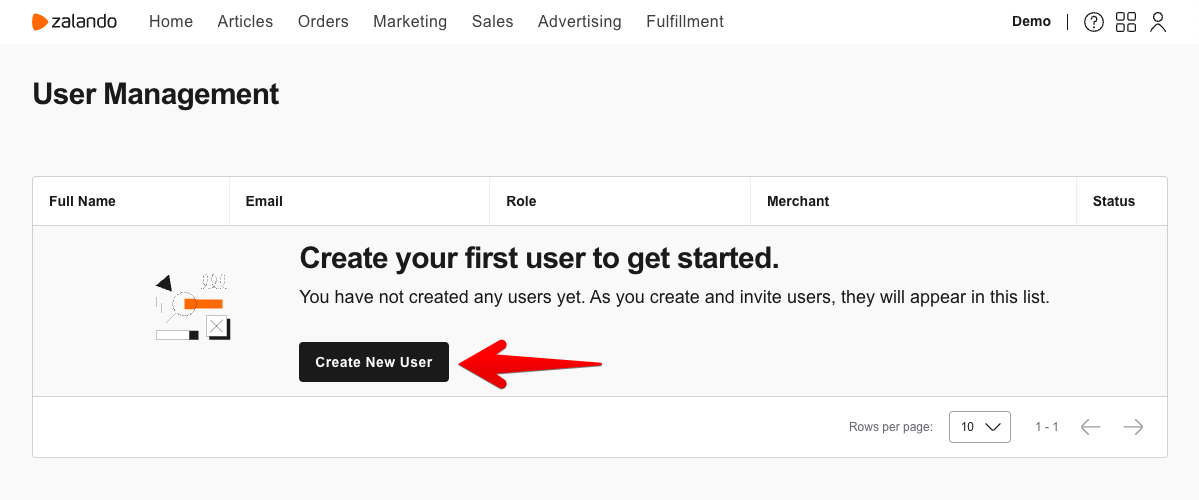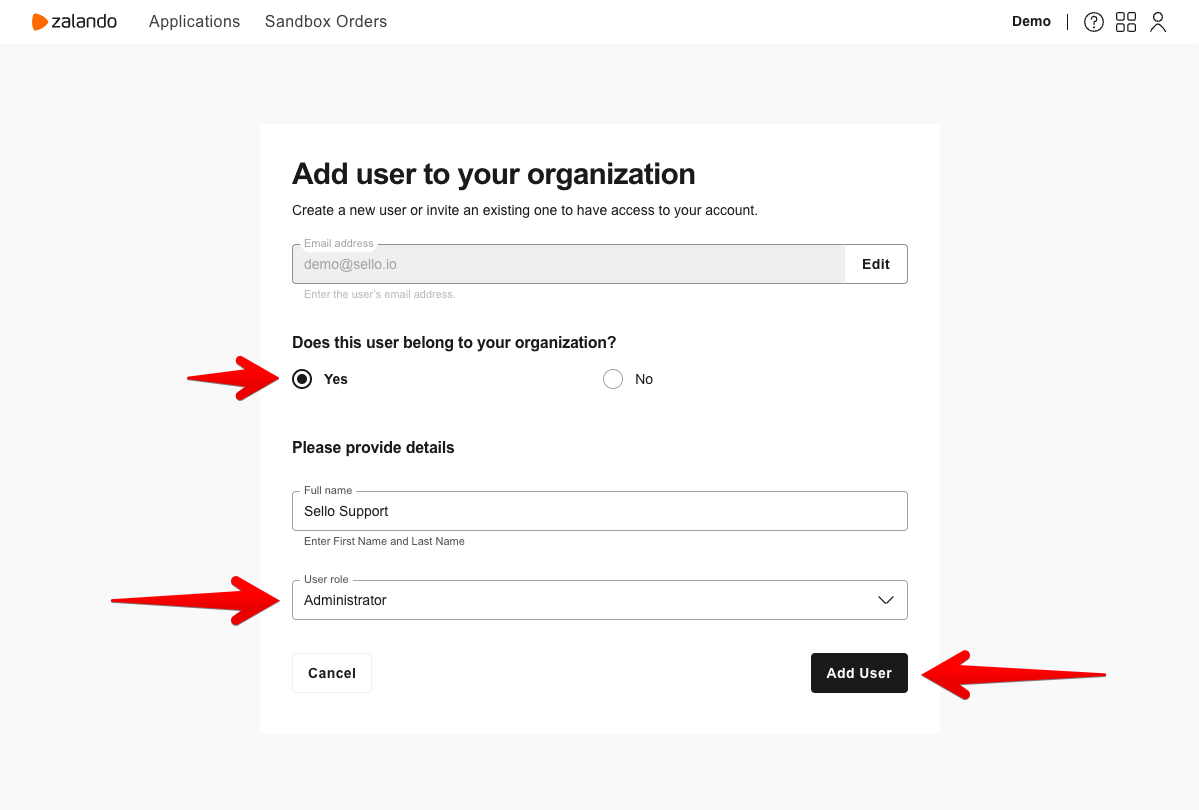 An invite is now sent to us and when we accepted this we will have gained access to your account.
Done!
---