In this guide, we will take a look at updating orders using Excel.
This import tool lets you update already existing orders by uploading an Excel (.xlsx) file and is commonly used to attach tracking numbers to a large number of orders at once, but can also be used to update order status in bulk.
---
Requirements:
You'll need to make sure that Sello is able to match the changes in the file to an actual order, this is done by including the order number found in the "#" -column on the "Orders" -page.

This acts as a unique identifier and needs to be included in your file under a column that you need to name "Order", failure to do so will result in an error.
You will also need to make sure that all your column names meet our standards, a list of supported column names can be found in the "General fields" -section of the Excel order import page.
---
When your file is ready, it's time to start the import.
Here's how:
Log into Sello.
Open the top-left menu.
Under "Orders", find

"Import / export".
Under "Update orders from Excel", click: "Import".
Click:

"Select file".
Find your file and click: "Open".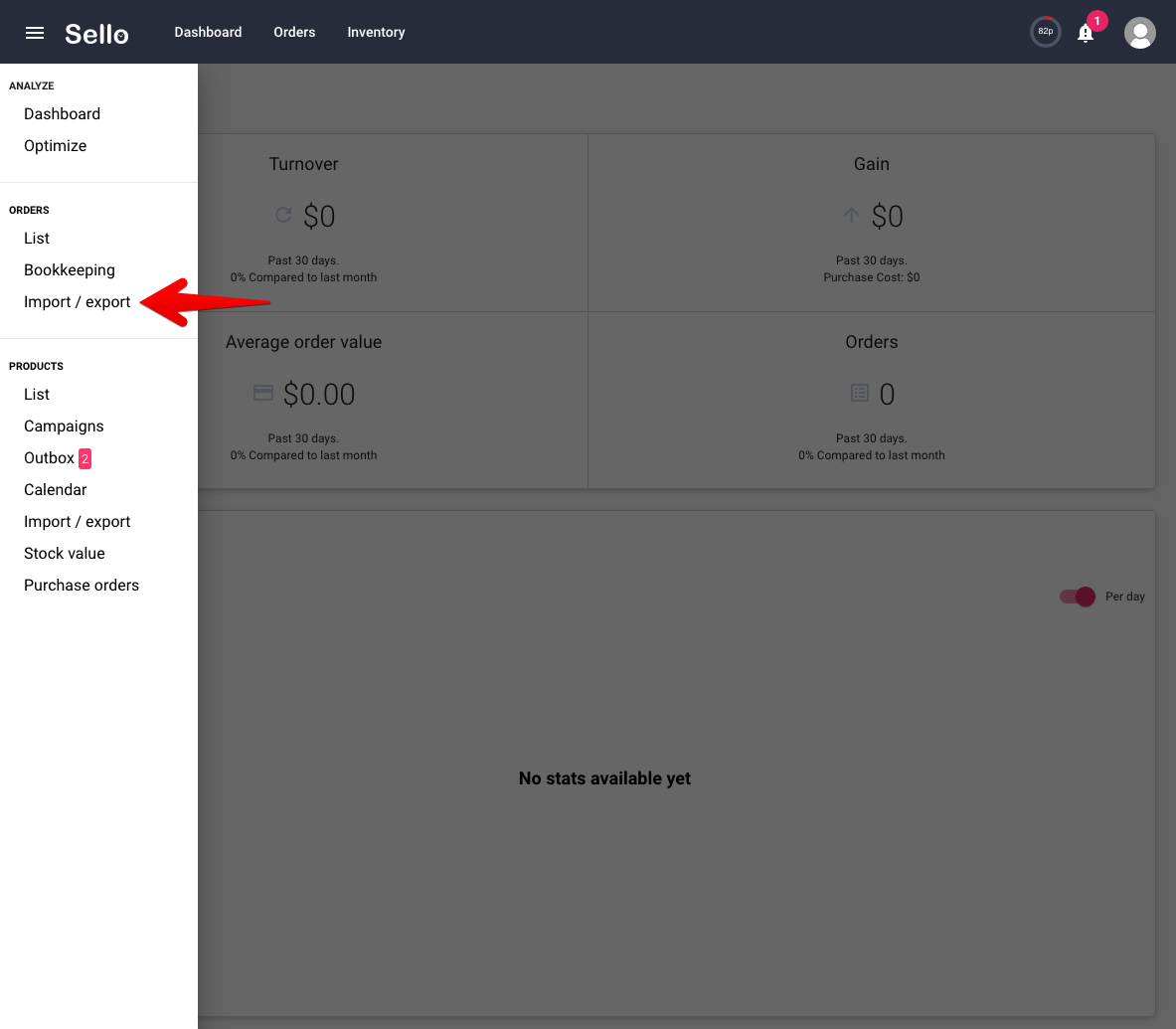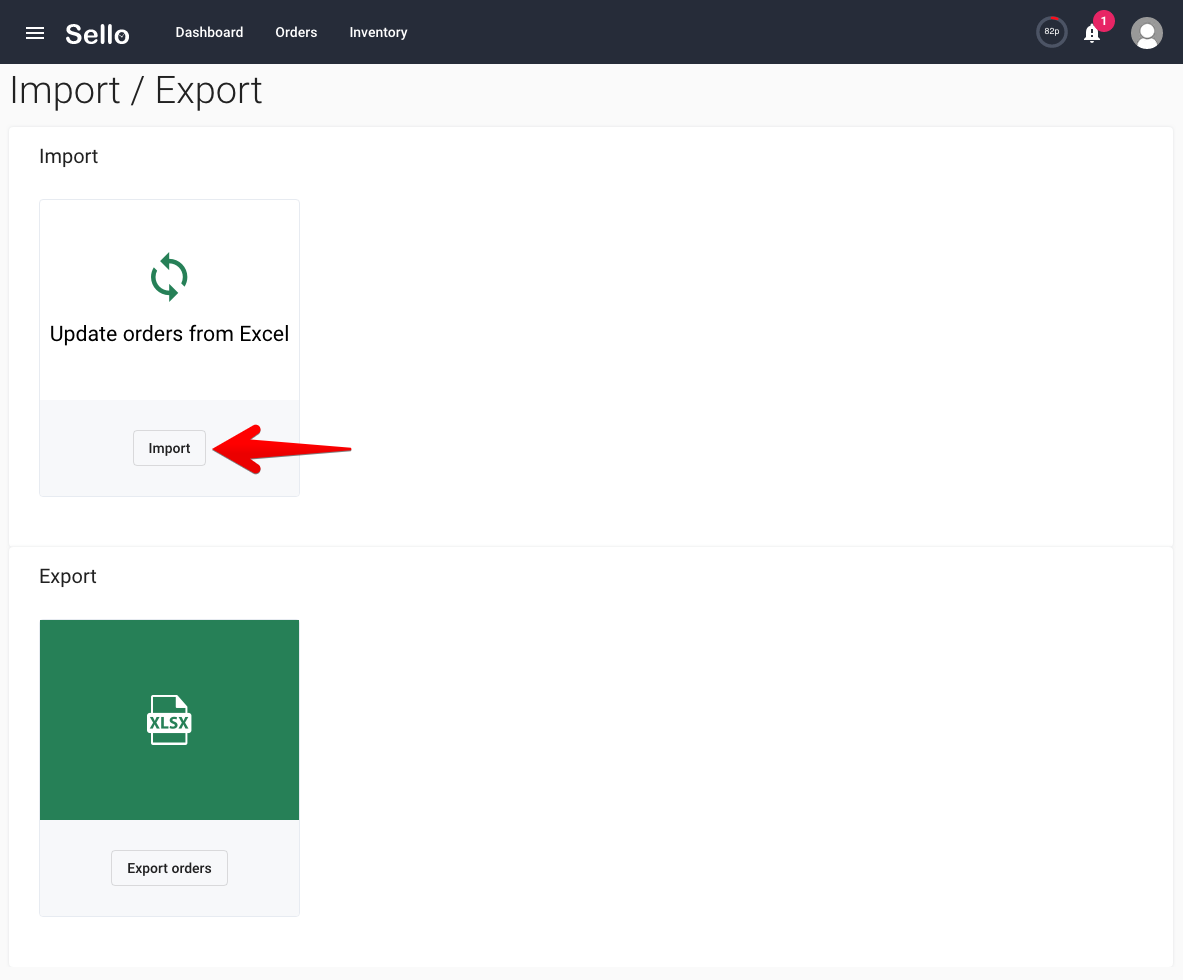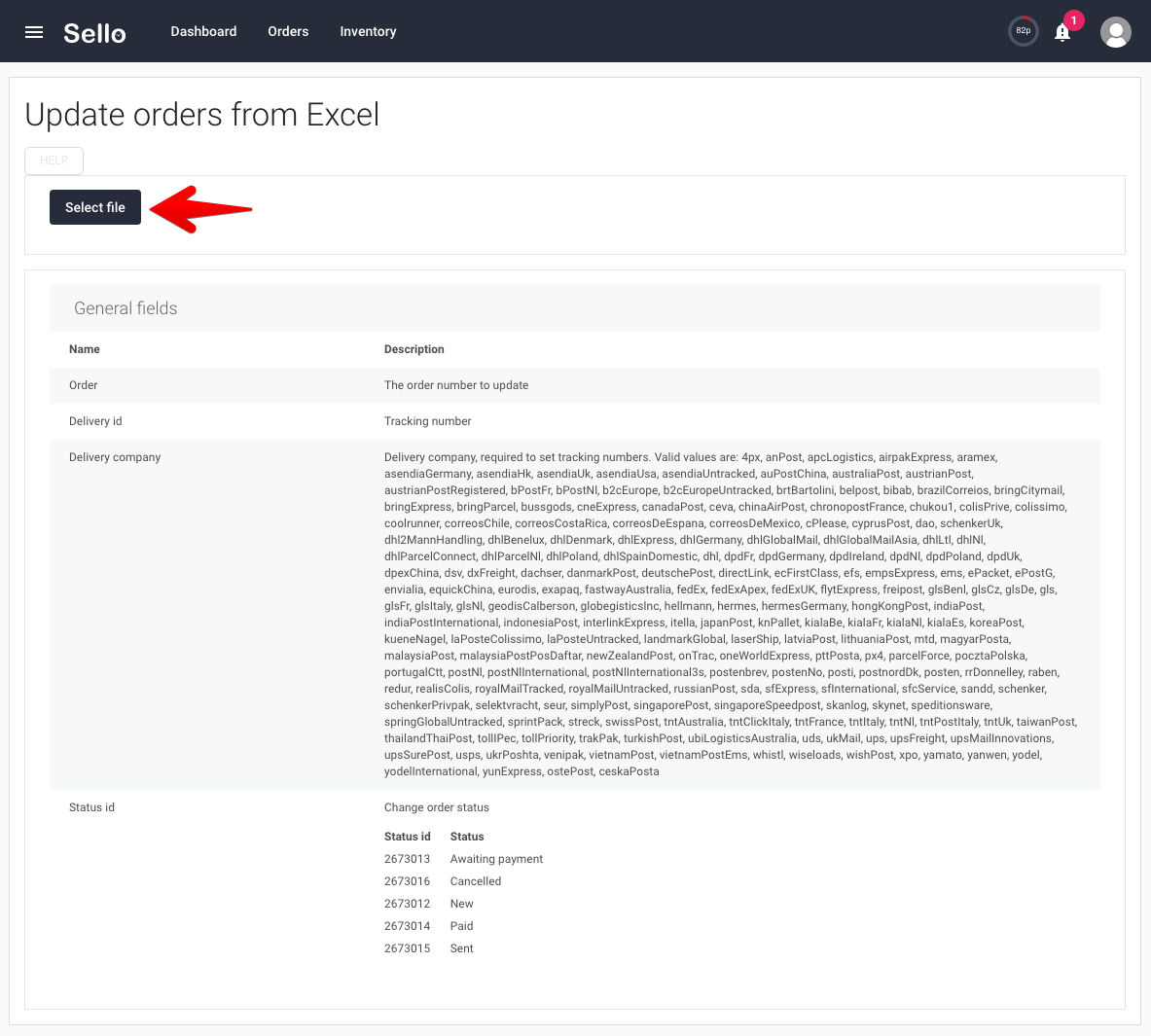 Your file will now be processed.
Done!
---
Good to know:
Your file needs to be filled with relevant data, cells left empty will interrupt the import process.