In this guide, we will show you how to install our ChannelConnector module for Prestashop.
Keep in mind that Prestashop is also available as a traditional connection in Sello, making it possible to use Sello as your main platform, read more here.
ChannelConnector lets you integrate with all supported sales channels directly in your own webshop. This module then utilizes Sello's architecture to synchronize products between your system and marketplaces. Orders are received in Sello and sent to your system as well.
This set-up is great for sellers who are comfortable working with products and orders in their own system and wish to keep it that way.
---
Download the module here:
When you have downloaded the correct module above (important to download the correct version depending on your Prestashop version / installation)
Heres's how:
Login to Prestashop back-office.
Go to: "Modules" -> "Module Manager".
Click: "Upload Module".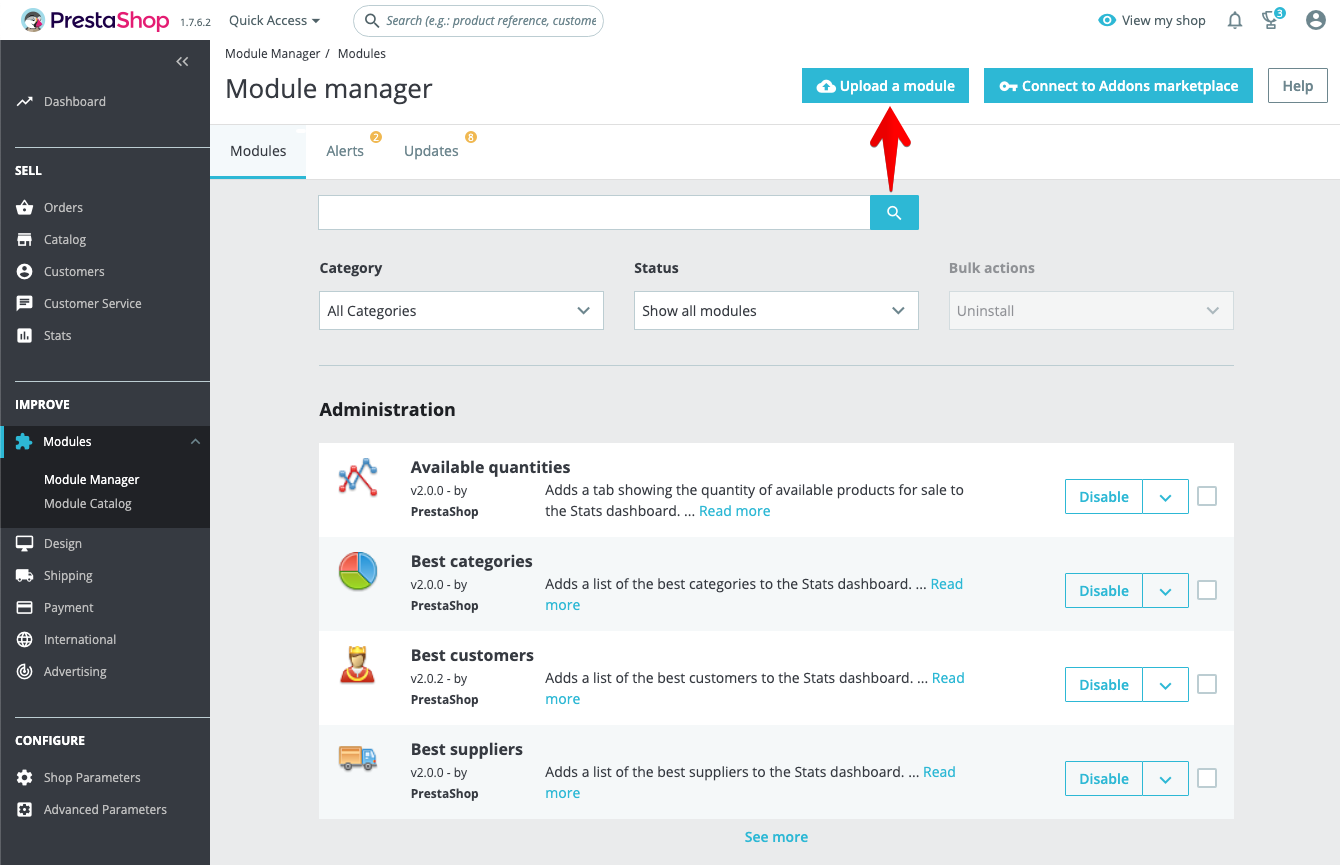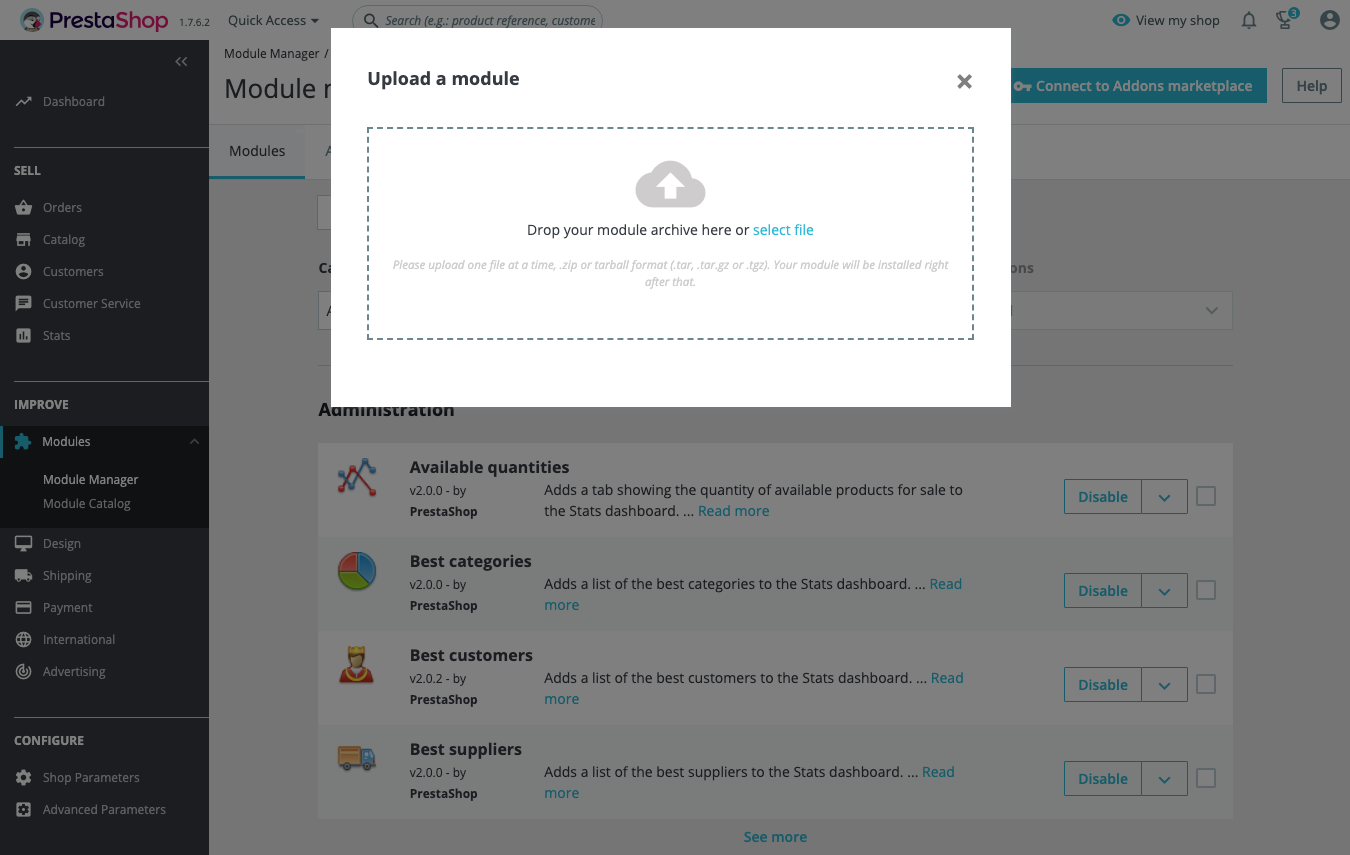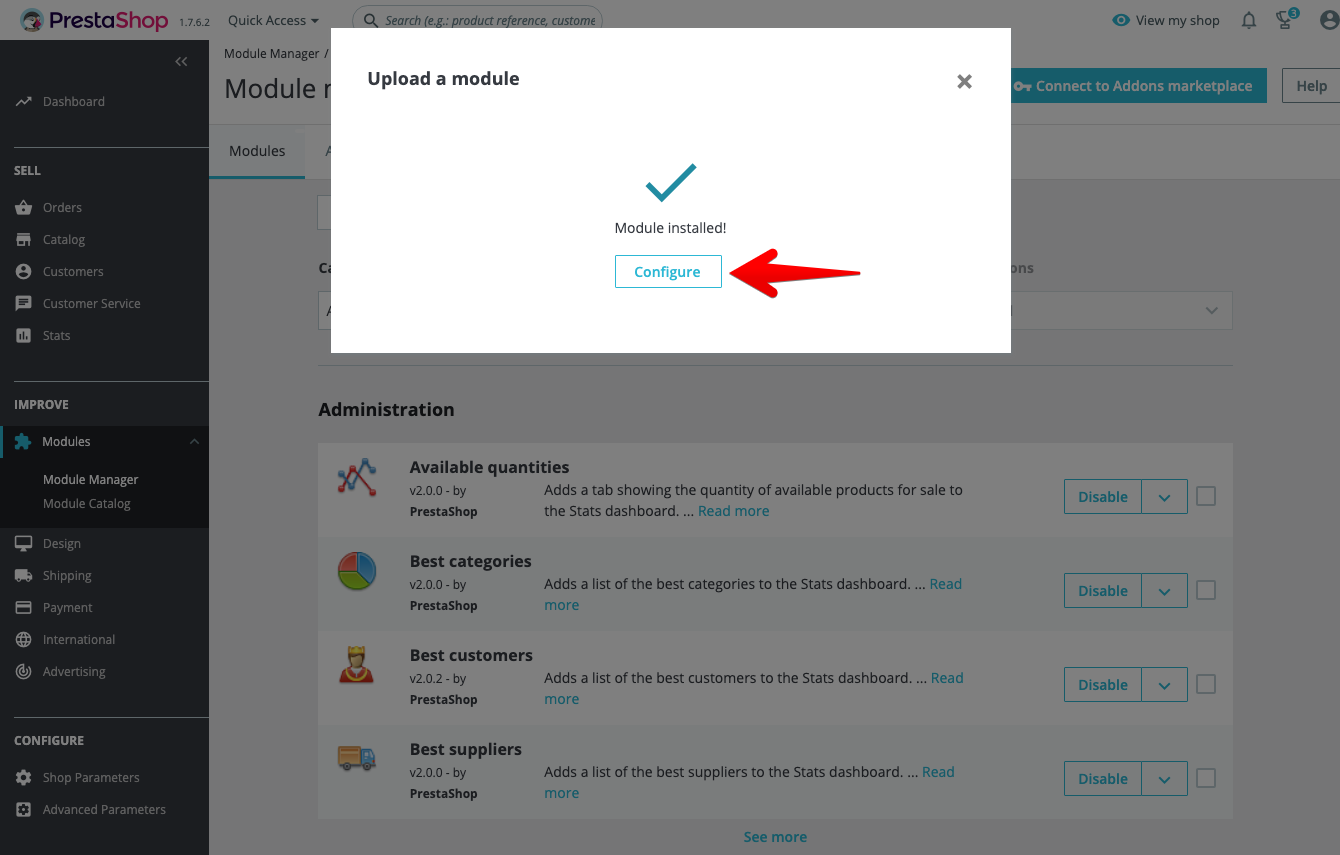 ---
Next step is to pair Prestashop with Sello to enable the connector / communication between your e-com platform and your Sello account:
Log into Prestashop back-office.
Go to: "Modules" -> "Module Manager".
Find: "ChannelConnector".
Click: "Configure".
Use your Sello credentials to pair Prestashop with Sello.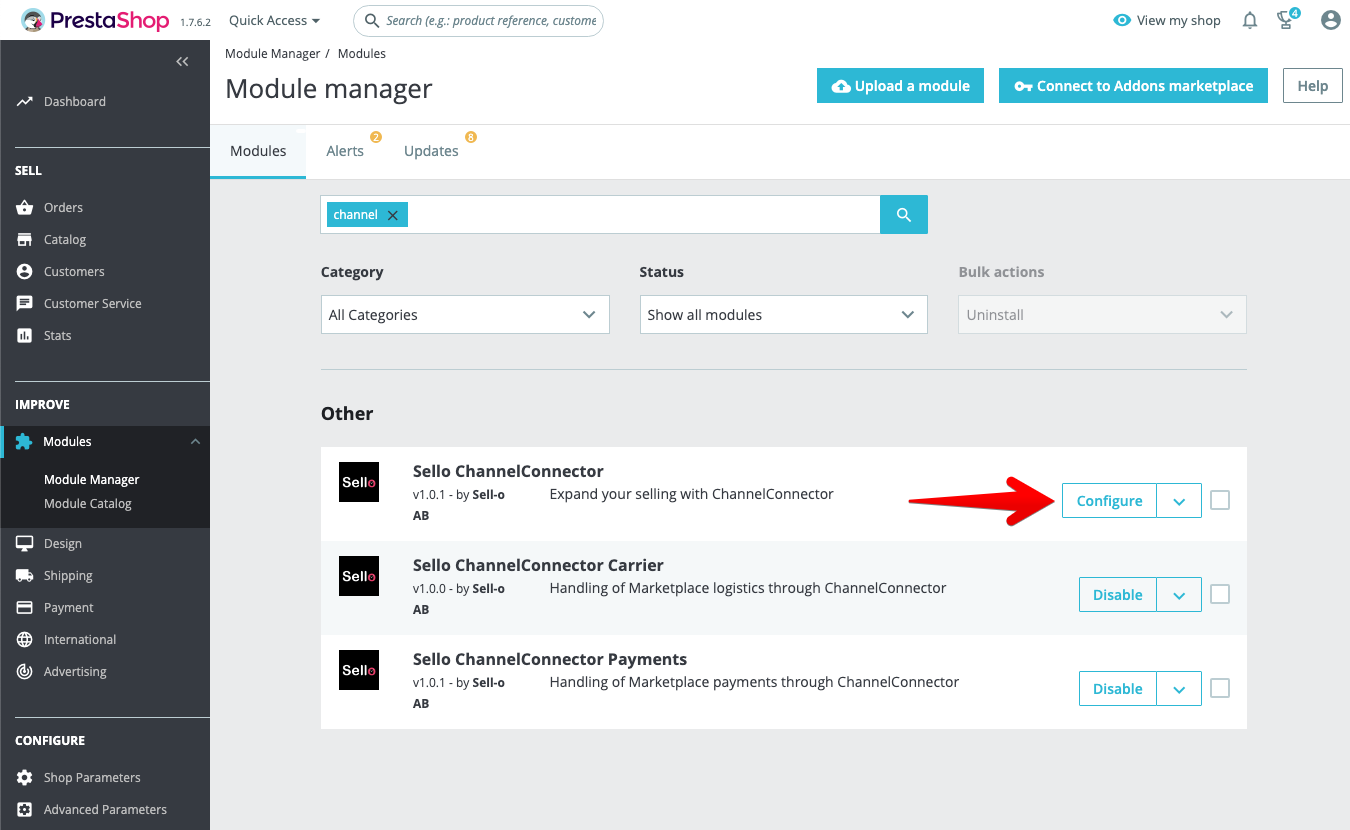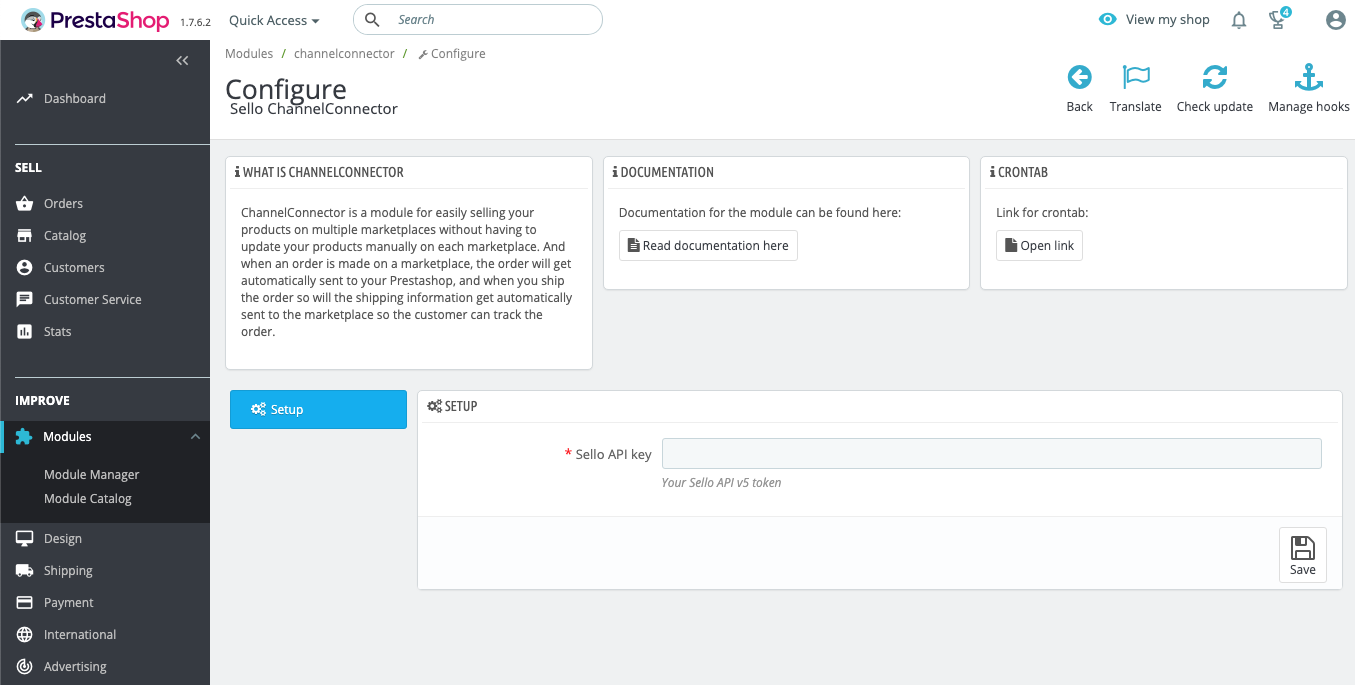 Done!
---
Good to know:
Please contact your onboarding manager or the Sello support to get support with product data mapping between Prestashop and Sello.