In this guide, we will look at registering the return of an item in Sello.
If a buyer wishes to return an item, the return needs to be registered at the place of purchase. This can be done directly in Sello and upon doing so the information will be relayed to the sales channel in question.
---
Returns are registered at a product level, meaning returns are registered for each item in the order individually.
Here's how:
Log into Sello.
Go to: "Orders".
Find and open your order.
Find your desired item and click the ellipsis -menu in the far-right.
Click: "Register return".
Specify the amount that is being returned.
Specify a reason for return.
Click: "Register return".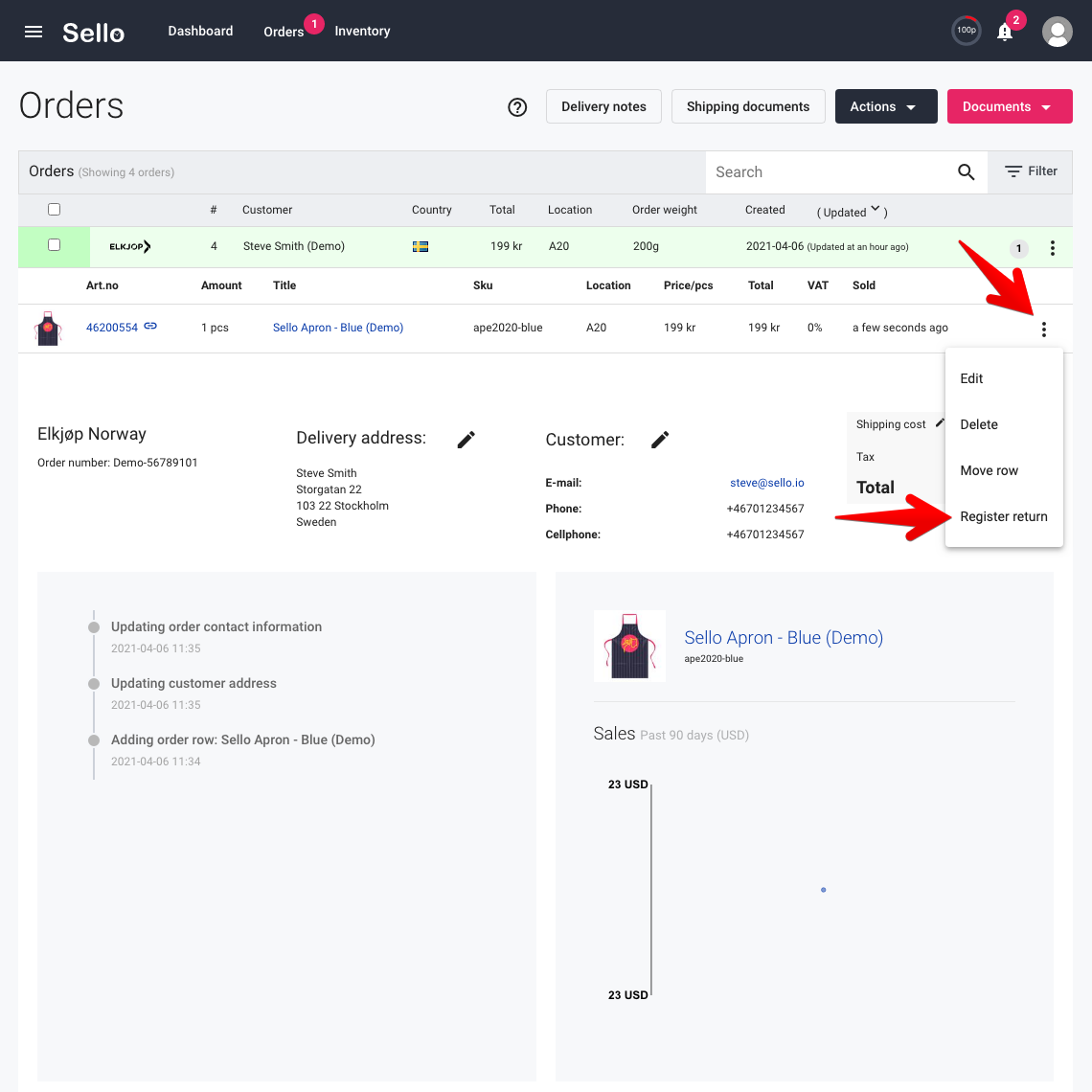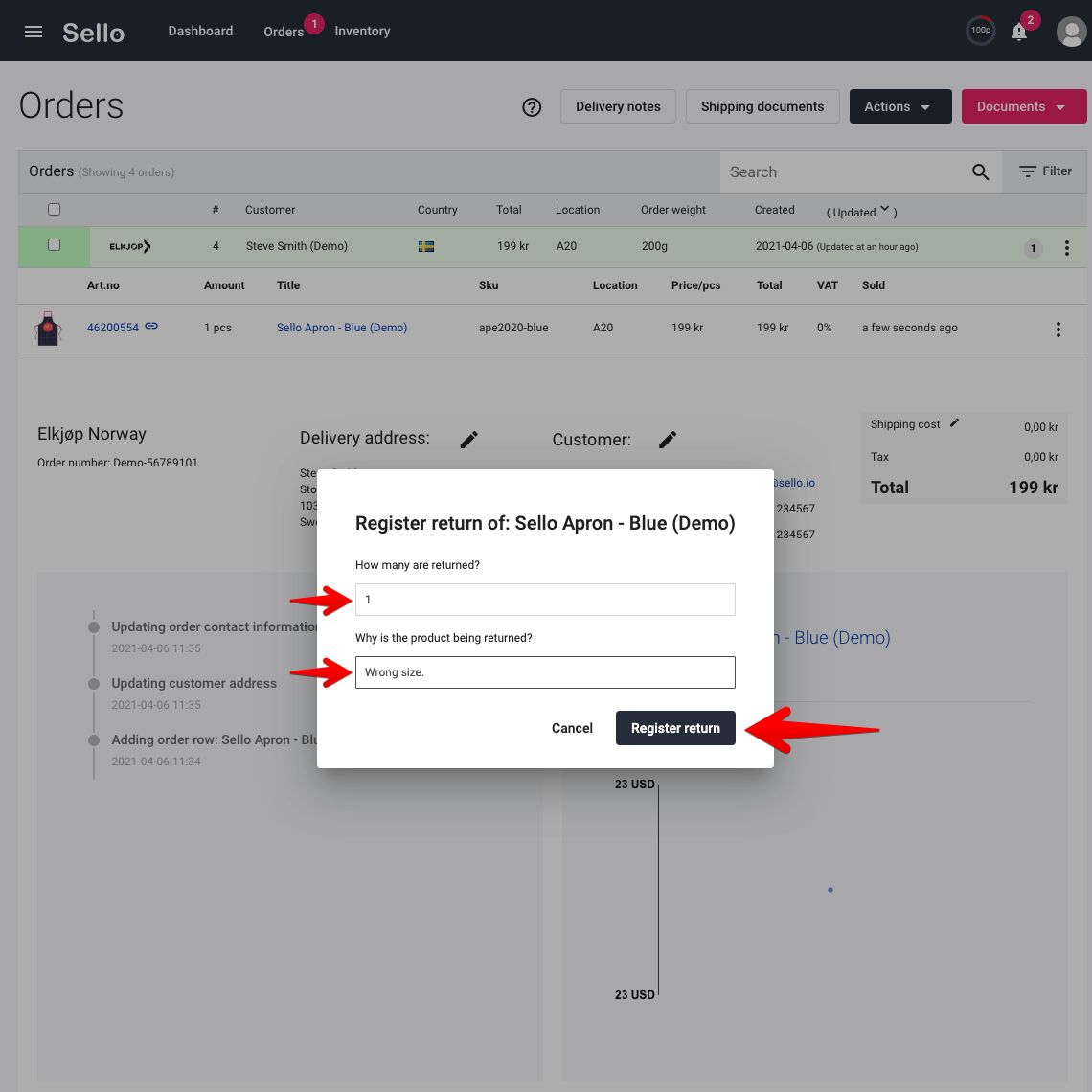 Next, you'll need to accept the return. This is done by clicking the "Accept" -button that appears after registering the return.
This might seem like an arbitrary step, but since returns can be requested by some platforms remotely, you need to be able to either reject or accept the return.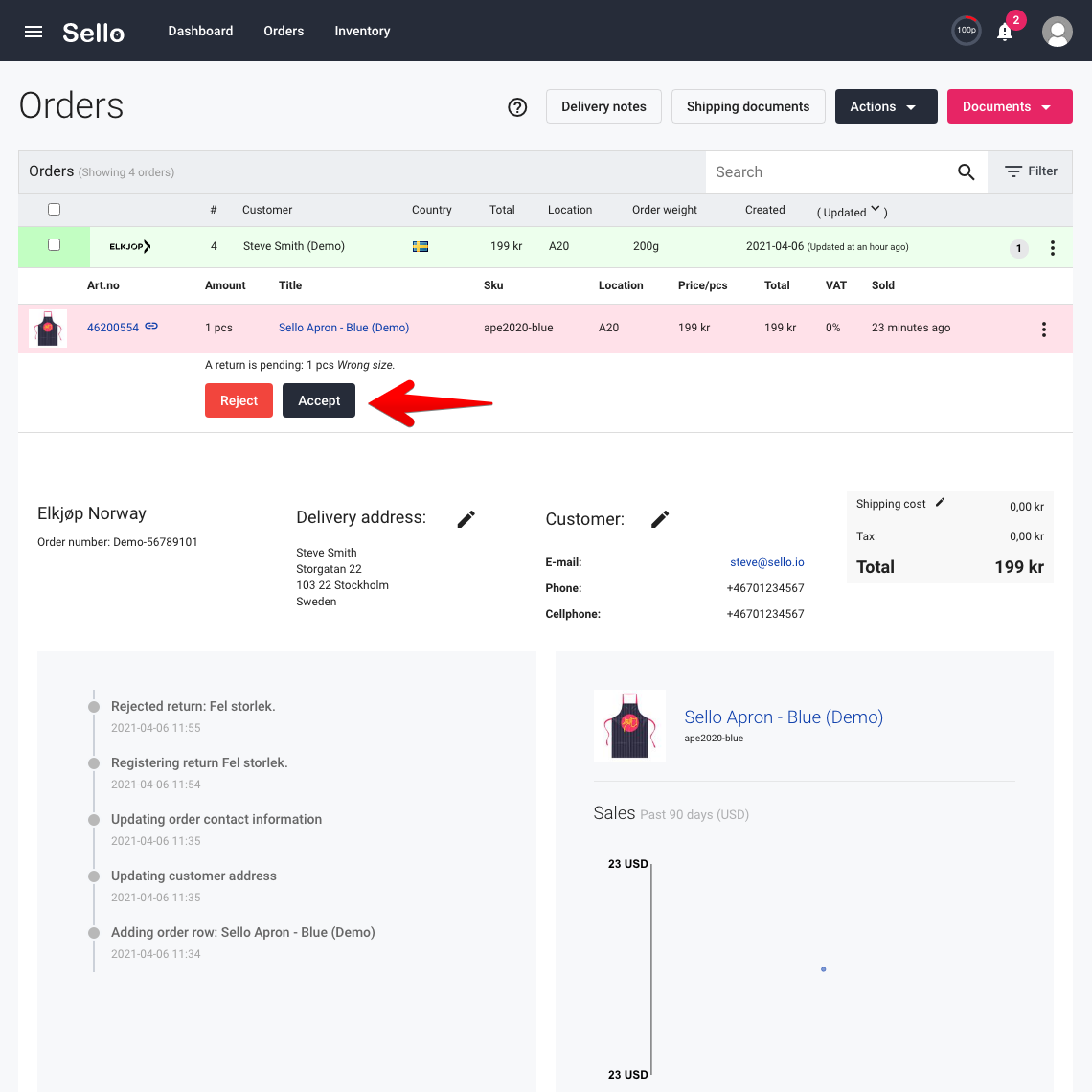 Done!
---