In this guide, we will look at filling out attributes for Tradera.
Using some of Tradera's categories requires you to set certain product attributes, as a complement to the category itself. Which attributes are required and how many depends entirely on the category chosen.
Failure to add these attributes will result in Sello not being able to publish the item on Tradera.
---
To see which attributes are required (if any), you will need to select a category.
Here's how:
Log into Sello.
Go to: "Inventory".
Find your product.
Click: "Edit".
Go to the "Category" -tab.
Choose your category.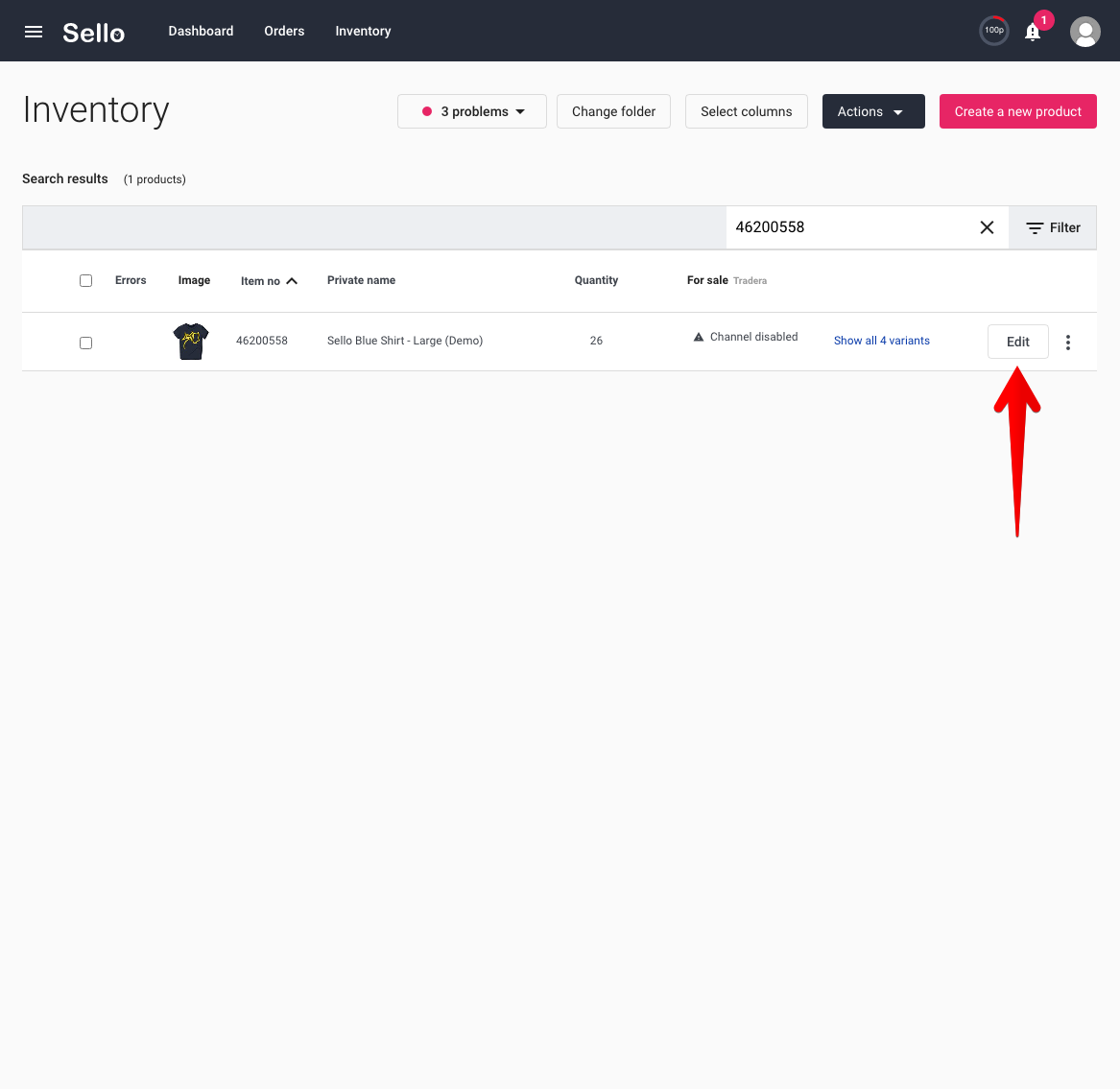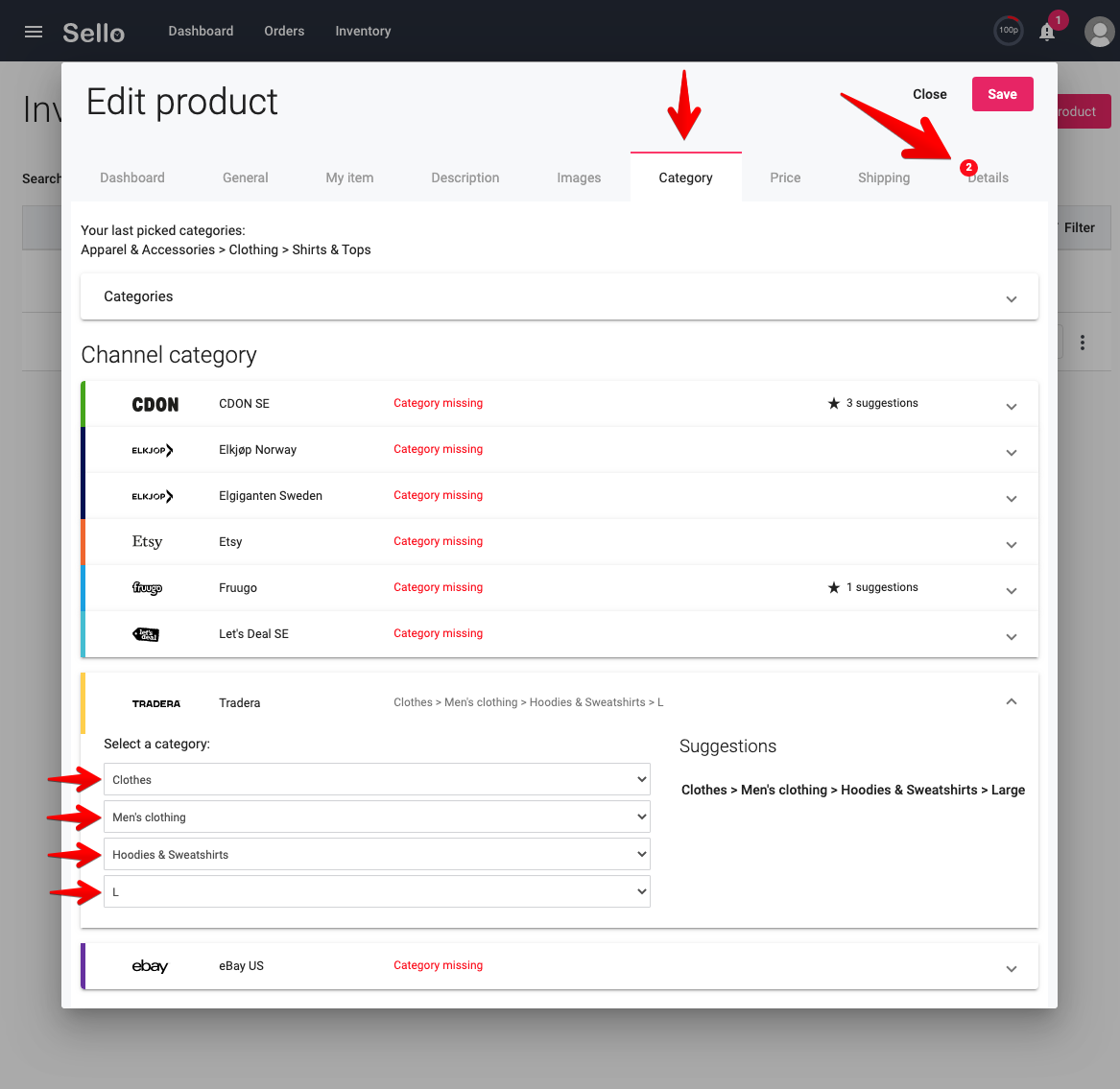 Sello will now check if Tradera requires more information about the product in the form of attributes.
If the category you chose has any related attributes needing to be filled, you will see a red badge on the "Details" -tab indicating how many need to be filled out.
The next step is to input a value into all mandatory attributes, which are marked with a red asterisk.
Here's how:
Go to the "Details" -tab.
Click the "Tradera" -row to open it.
Select or input a value into all attributes marked with a red asterisk.
Click: "Save".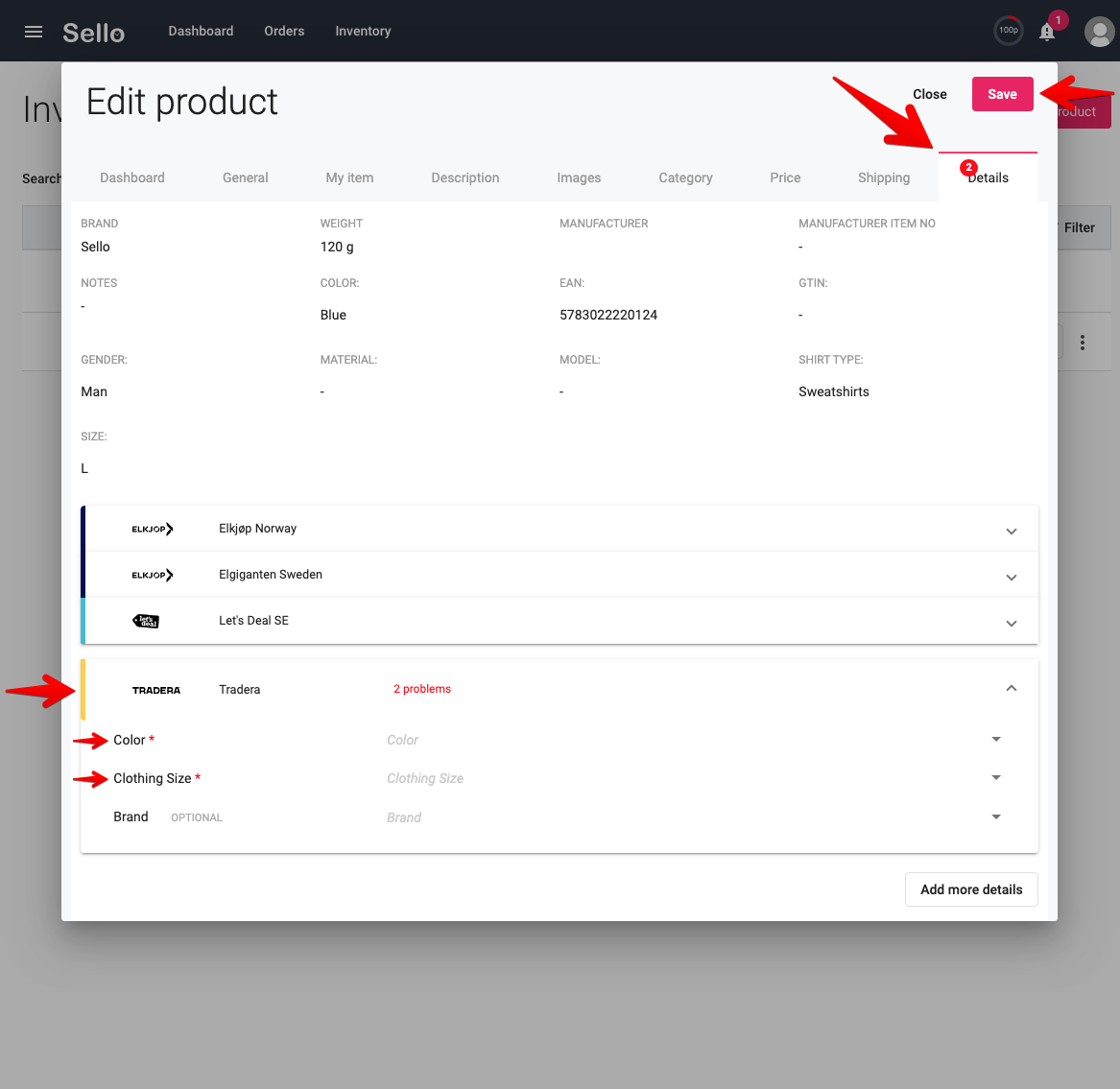 Done!
---
Good to know:
Sello does not know if the category you want to use has any related product attributes until you set it on a product.