In this guide, we will take a look at creating a store listing on Tradera.
A store listing is an item with no time limits as opposed to auctions and fixed-price items, which are published with fixed durations. The items are also published based on quantity in stock, meaning it will be online until it is sold out or you take it down manually.
Another key difference is that you won't have to publish your listings using the outbox in Sello as you normally would when publishing auctions or fixed-price ads. The items are put up for sale by "activating" them directly in the inventory in Sello.
---
Set-up
To publish a store listing, you will need:
When you have gotten your account at Tradera and Sello set up, and you've ordered your store, you can start readying your products in Sello.
Keep in mind that Sello might need up to 24h before a Tradera store is detected on your account.
There are several ways to find out if Sello has detected your Tradera store, with the most obvious being checking if the "General" -tab is visible in the "Edit" -window. This is done by finding a product in the inventory and clicking "Edit".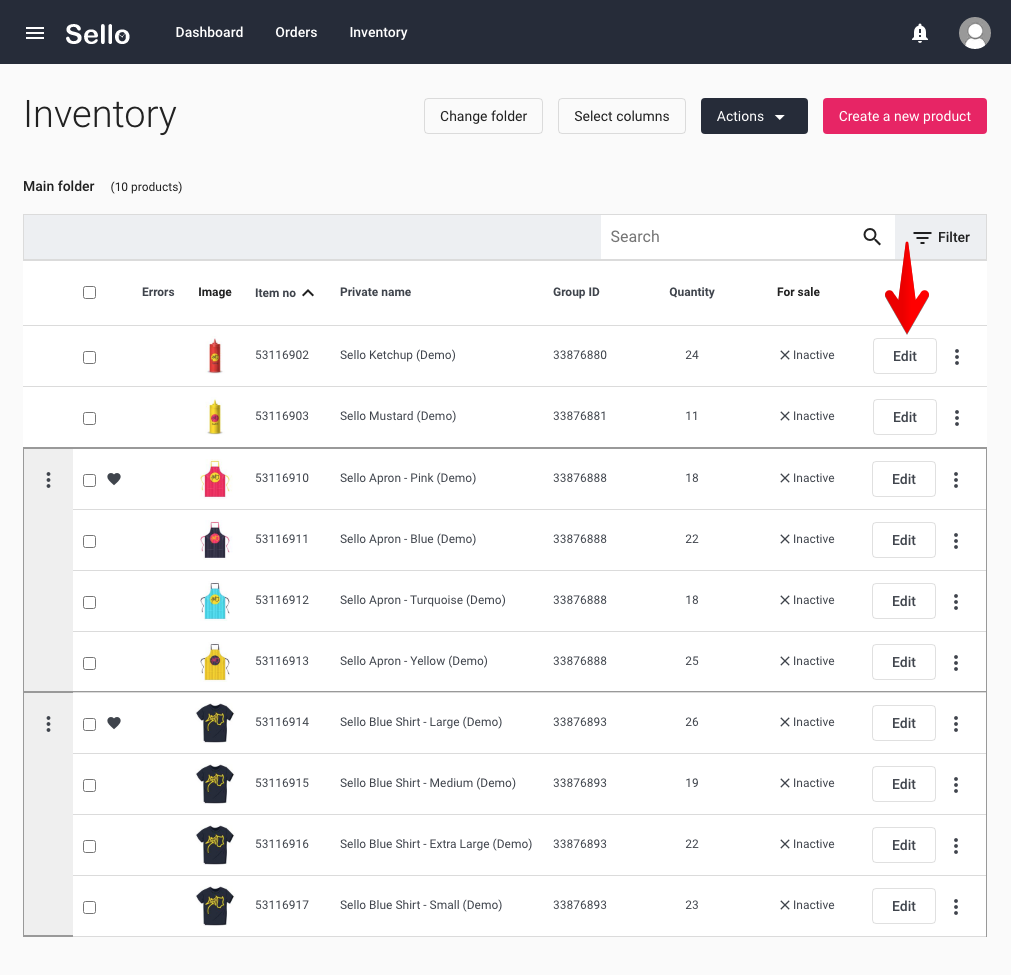 You can also go to: "Settings" -> "Channels" -> "Tradera" -> "Settings" and look at the bottom of the section, if the "Store" -section is visible here, your store has been recognized.
---
Product requirements
When your store has been recognized by Sello, you can start publishing products. There are several requirements that need to be met in order for Sello to be able to publish a product.
Basic requirements:
Title
Description
Image
Store price
Category
Shipping cost
Shipping carrier
---
Activating product
When all information has been assigned to the product, you can put it up for sale. This is done by activating it for sale in the inventory, there are two ways to do this.
Activate using the "For sale" -column:
Log into Sello.
Go to: "Inventory".
Click: "Select columns".
Find the "Tradera" -section.
Tick the box called "For sale".
Click: "Save".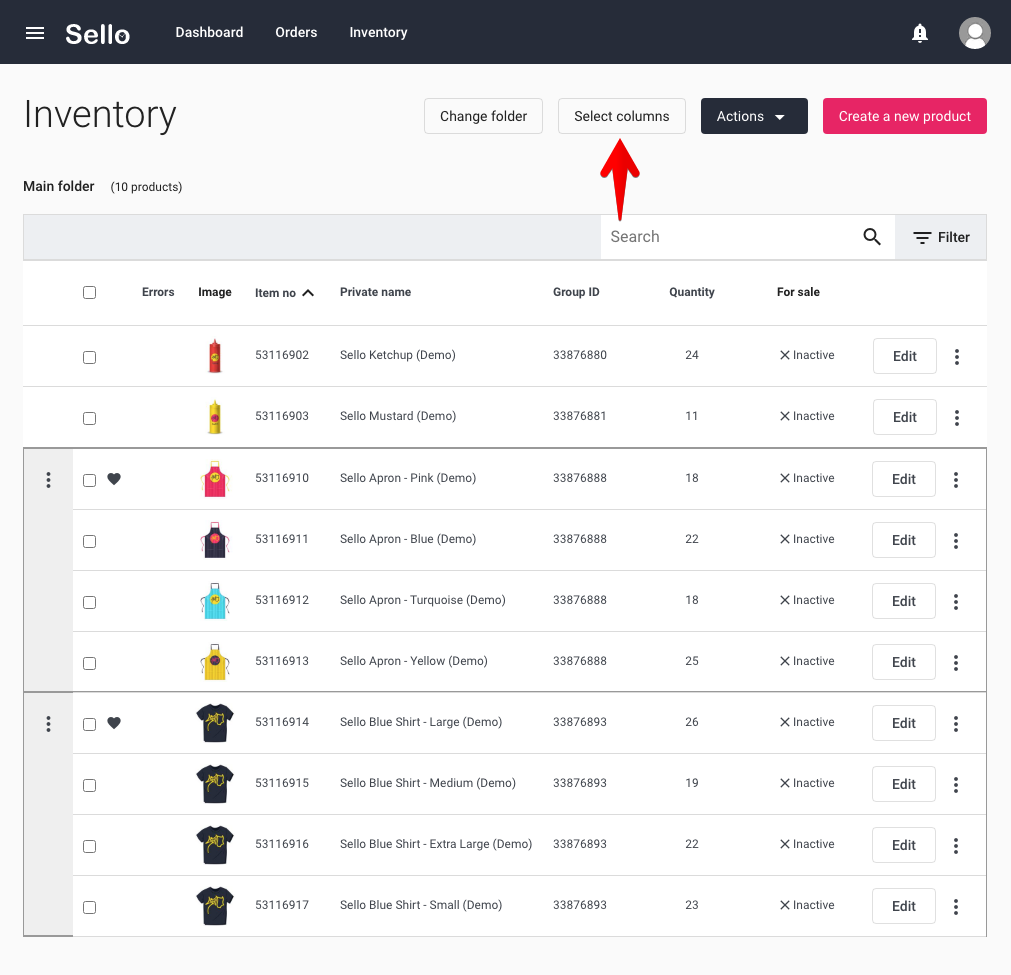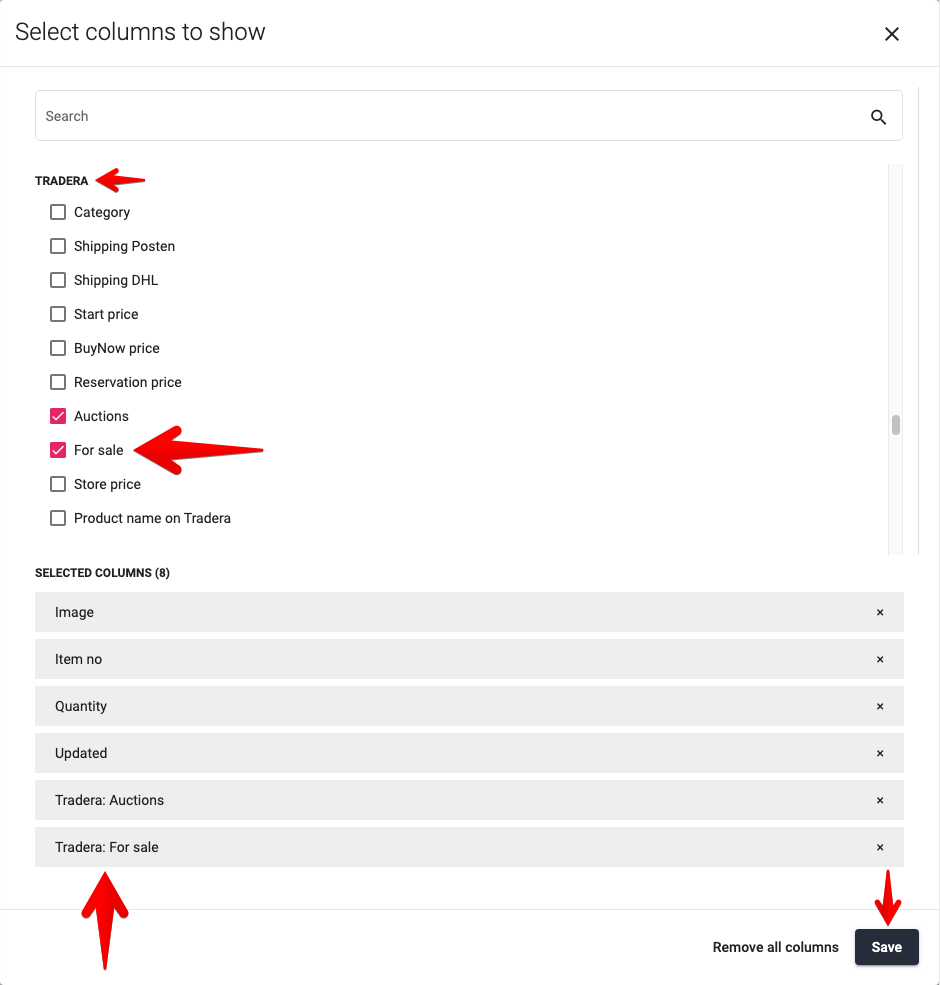 This will show the "For sale" column in the inventory list, this column lets you know if the product is active or not.
✓ Active = For sale on Tradera.
X Inactive = Not for sale on Tradera.
Next, simply hover over "X Inactive" and click to activate the product.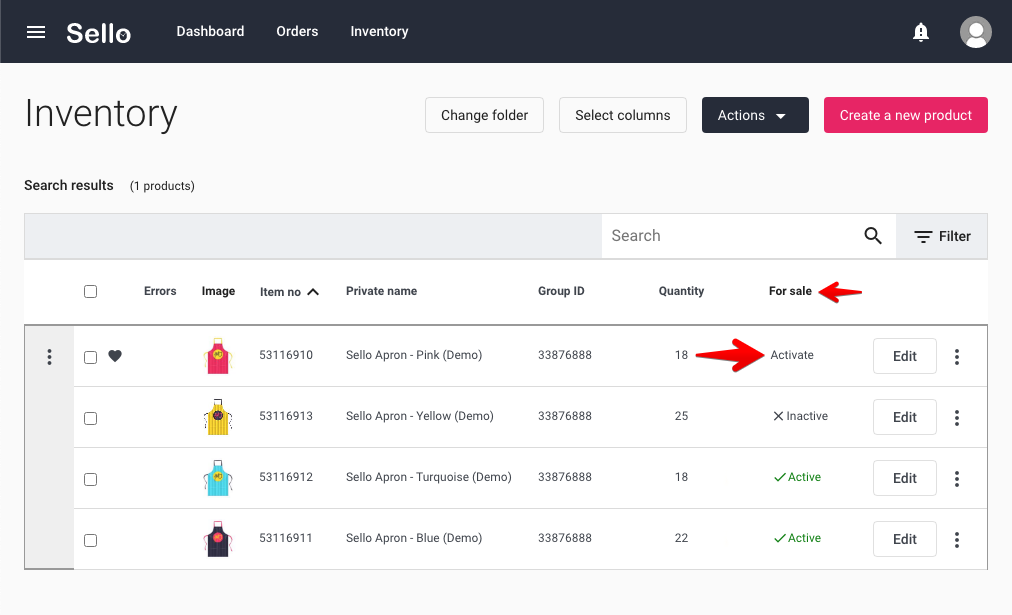 ---
Activate using the "General" -tab:
Log into Sello.
Go to: "Inventory".
Find your product.
Click: "Edit".
Go to the "General" -tab.
Click the Tradera -box until it is green.
Click: "Save".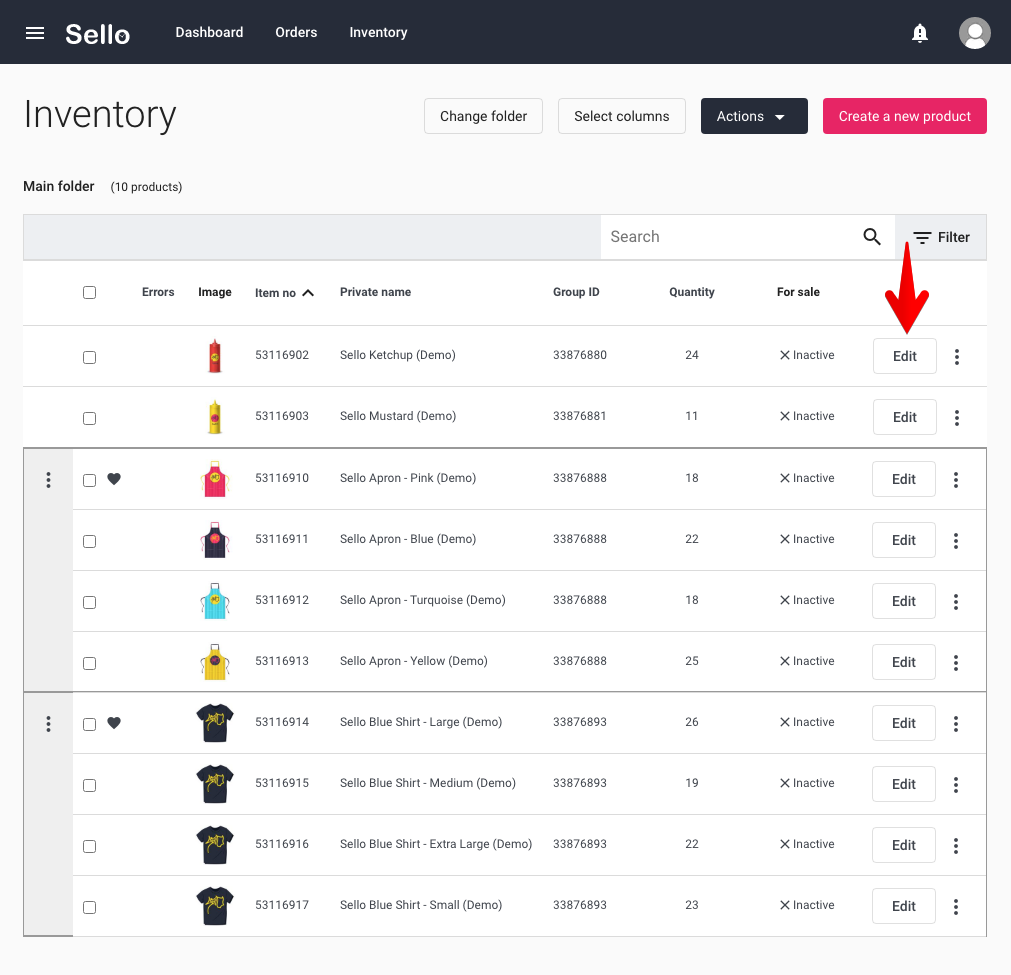 Done!
---
Good to know:
Only sellers dealing in secondhand goods are allowed to start a Tradera store, new items can only be sold using the auction or fixed-price formats.