In this guide, we will show you how to create a free Sello account for sales on Tradera.
All Tradera users, regardless of account type, professional, private, store, no store, and so on, get's a Sello account which they are free to use to sell on Tradera, entirely free of charge.
In order to create your free Sello account, you will need to have either a personal och professional seller's account on Tradera, read more here.
---
When you have created your Tradera account, you can create your free Sello account.
Here's how:
Go to: www.sello.io/tradera
Log in using your Tradera account credentials.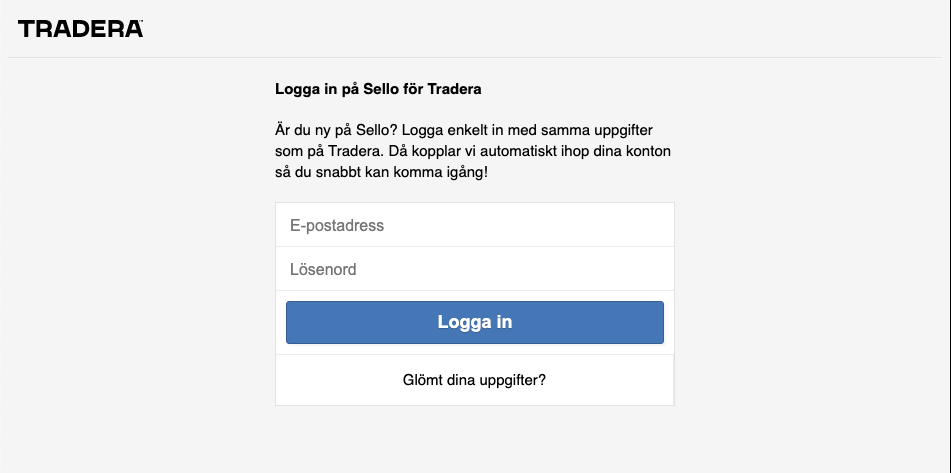 Your account is now created.
Done!
---
Up next:
Already selling on Tradera? Read how to import your products from Tradera here.
---
Good to know:
Signing up via our main homepage, sello.io, will automatically create a trial version of a Sello Premium account. When this trial expires, the account will be locked and you will be asked to accept our TOS and input a payment option.
If you accidentally created an account via sello.io instead of using the Tradera -specific login portal, email us at support@sello.io and we will change your account type for you.
To log into Sello, simply use the login portal at sello.io/tradera.