In this guide, we will show you how to enable a temporary or disabled connection to a channel in Sello.
If you chose "Connect Later" for a channel in the Sello account set-up process, or if you have disabled an already set-up connection, you will have to enable it in Sello's settings -section to be able to use it.
---
Here's how:
Log into Sello.
Go to: "Settings".
Find your integration in either "Channels", "Webshops" or "Extras".
Click: "Settings".
Click the "Enabled" -toggle.
Further action may need to be taken depending on the channel.
If the channel you are trying to activate uses a login -type authentication, you will be automatically taken to the channels dedicated login page.
When you have logged in, you will be taken back to Sello and the connection will be active.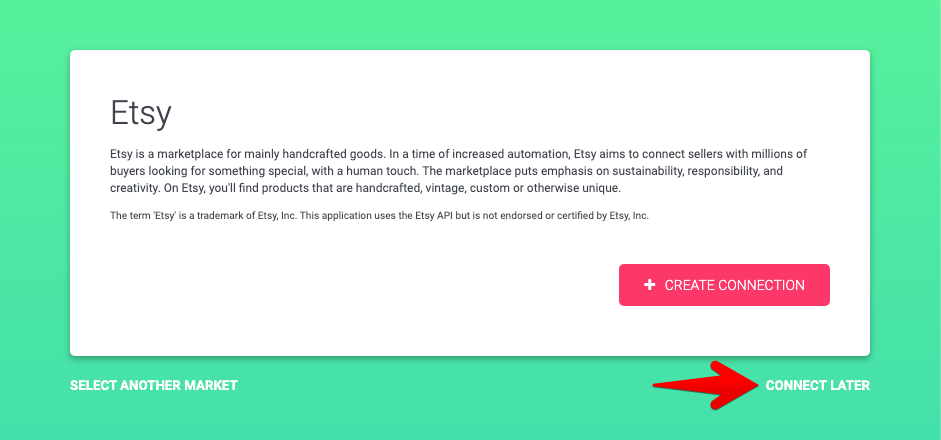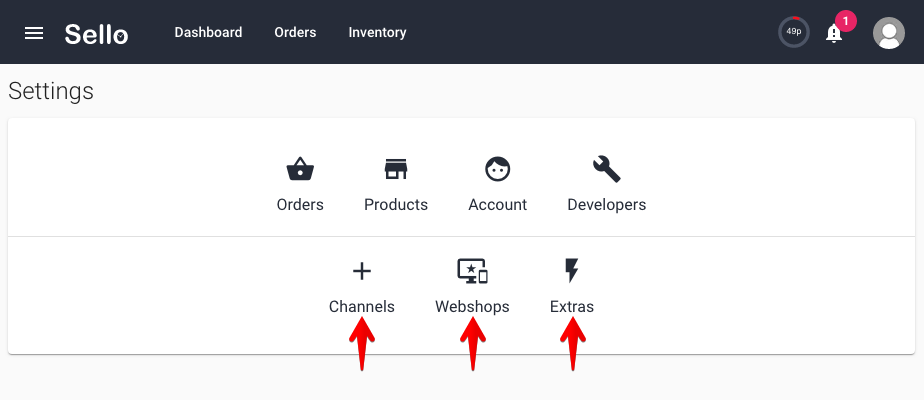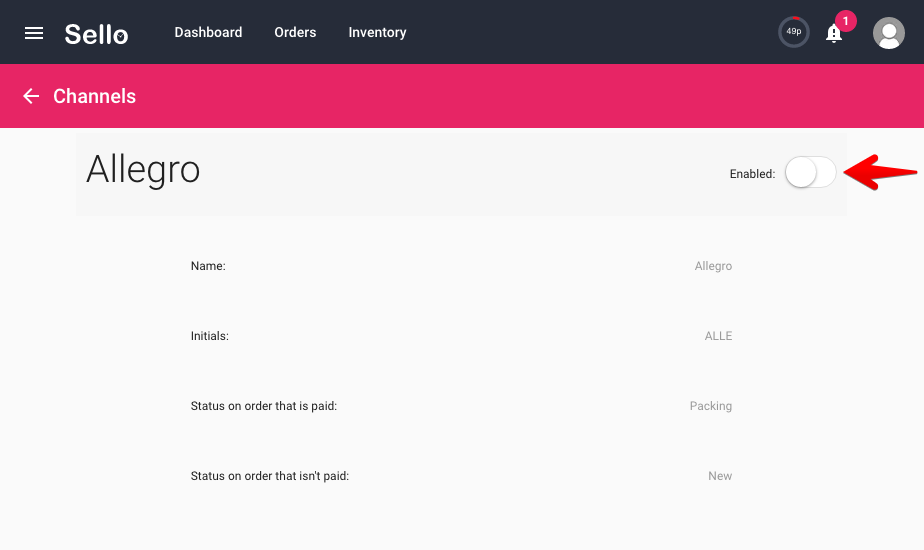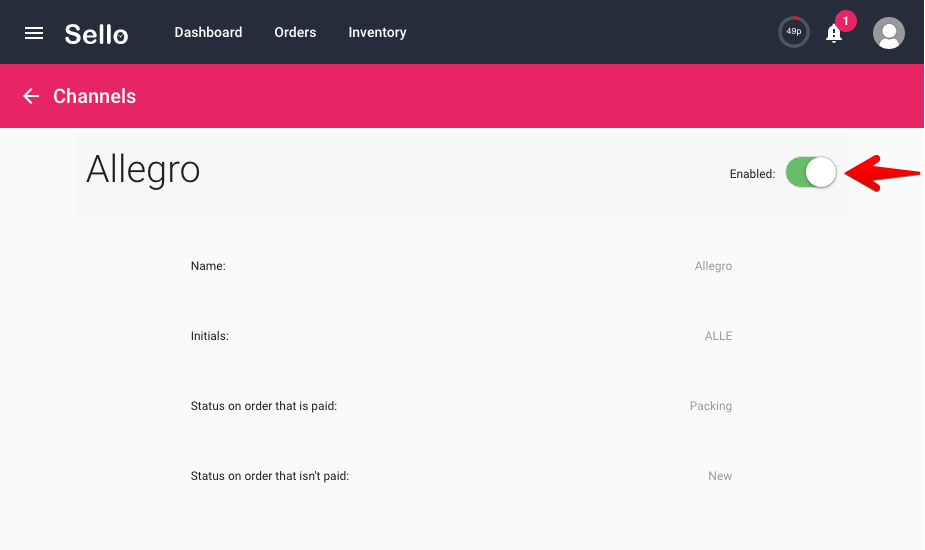 Done!
---
Good to know:
To disable a connection, simply click the "Enabled" -toggle, grey means it is disabled, and green means it is enabled.
If you have disabled connections on your account, a banner will be visible in the "My messages" -section telling you what channels are affected.