In this guide, we will show you how to connect to Rakuten.fr.
This is also how you would activate a temporary connection to Rakuten.fr created in the Sello account registration process, the only difference is instead of clicking "Connect Now!", you click: "Settings" and you then enable the connection using the toggle in the top right corner.
---
To get started with Rakuten.fr, you will need:
A merchant account:
A VAT-number:
If you sell goods and send them to consumers in another EU country, you need to register there and charge VAT at the rate applicable in that country, unless the total value of your sales in that country in the year falls below a certain limit.
A digital payment service:
The bank account you select in the registration process is used by Rakuten.fr to charge you the fixed monthly cost, commission fees, etc. This can not be used to get paid, for that you will need a digital payment service such as Payoneer or WorldFirst.
---
When you have been approved as a seller on Rakuten.fr, it's time to create the connection. The first step is to find your API token and input it in Sello.
Here's how:
Log into Rakuten.fr: https://fr.shopping.rakuten.com/connect?action=login&c=80
Click your username in the upper-right corner.
Click: "Mon Compte".
Under

"Paramètres du compte", click:

"Tokens".
Copy the API token you see here.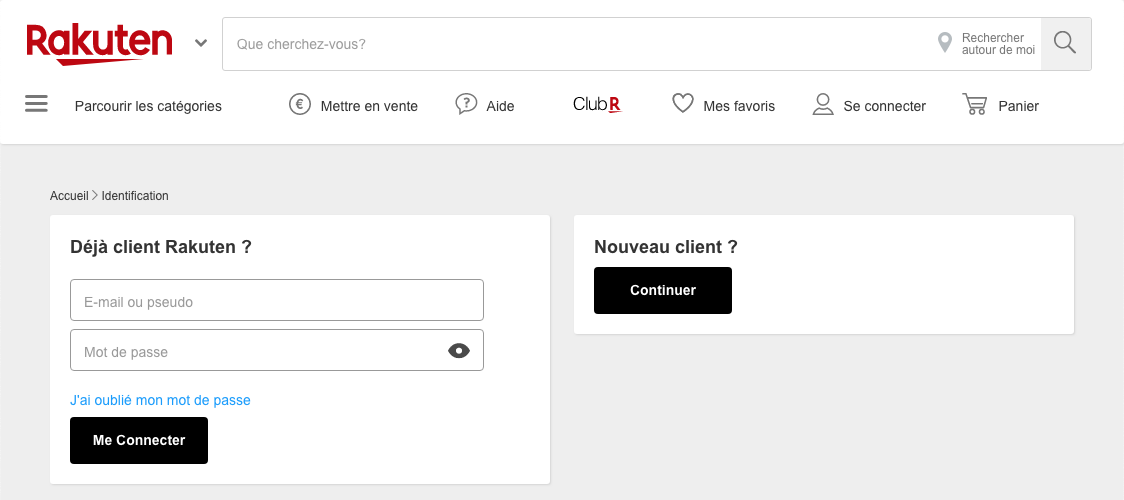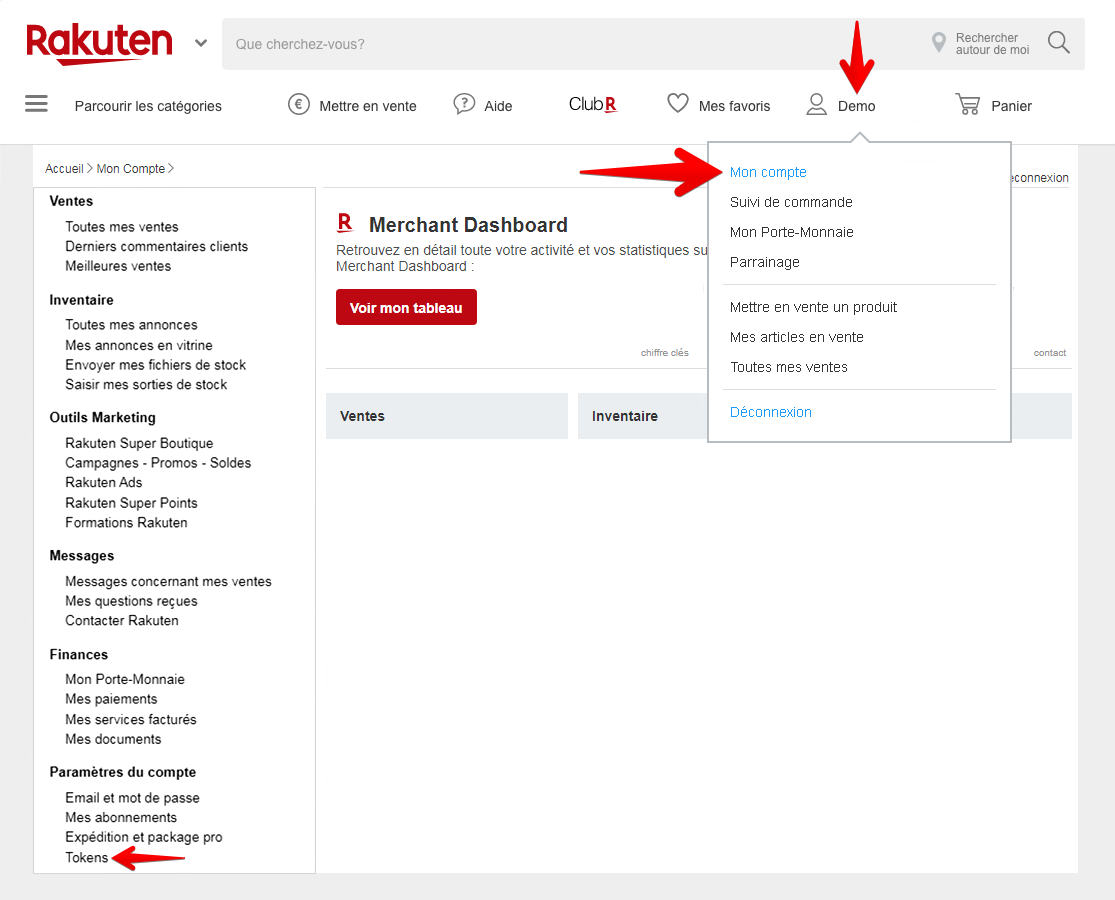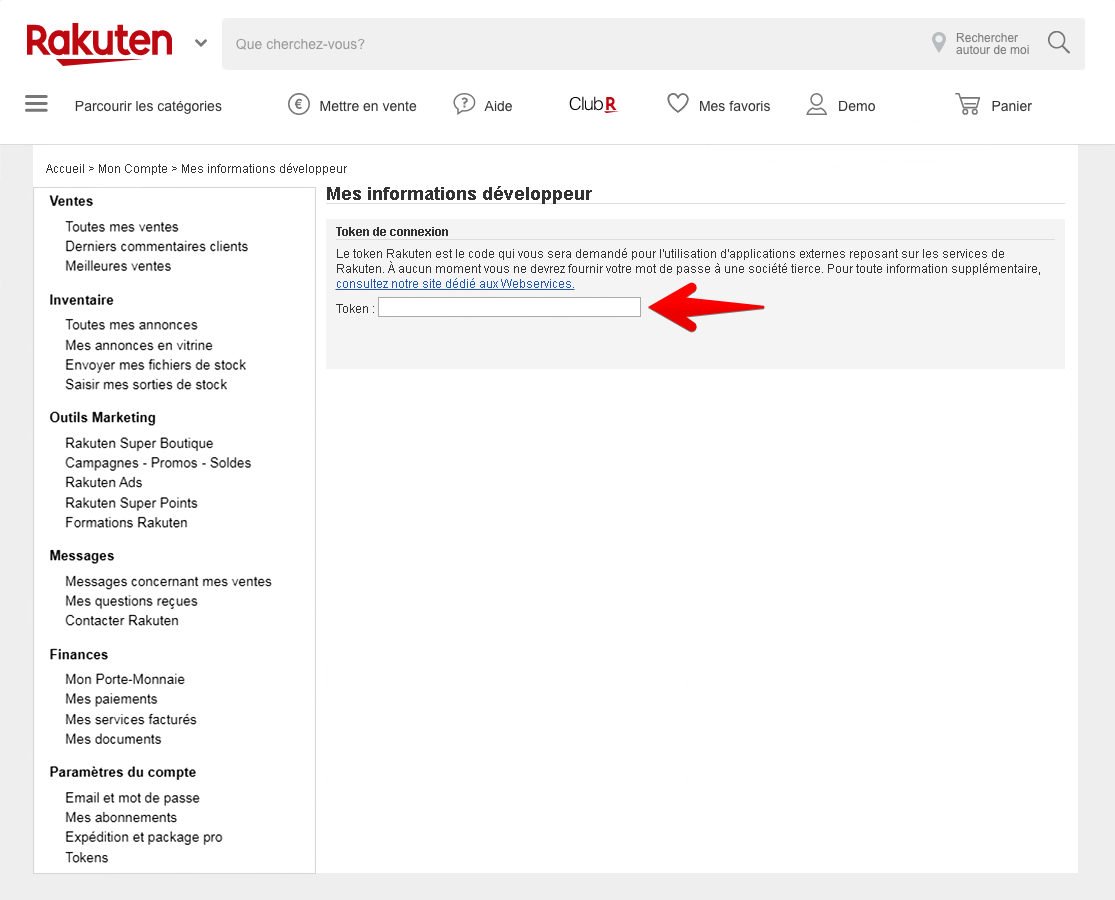 Next, you will have to input this token in Sello to complete the integration.
Here's how:
Log into Sello.

Go to:

"Settings"

->

"Channels"

and find

"Rakuten.fr".
Click: "Connect Now!".
Input your API-token and your Rakuten.fr username.

Click:

"Create connection".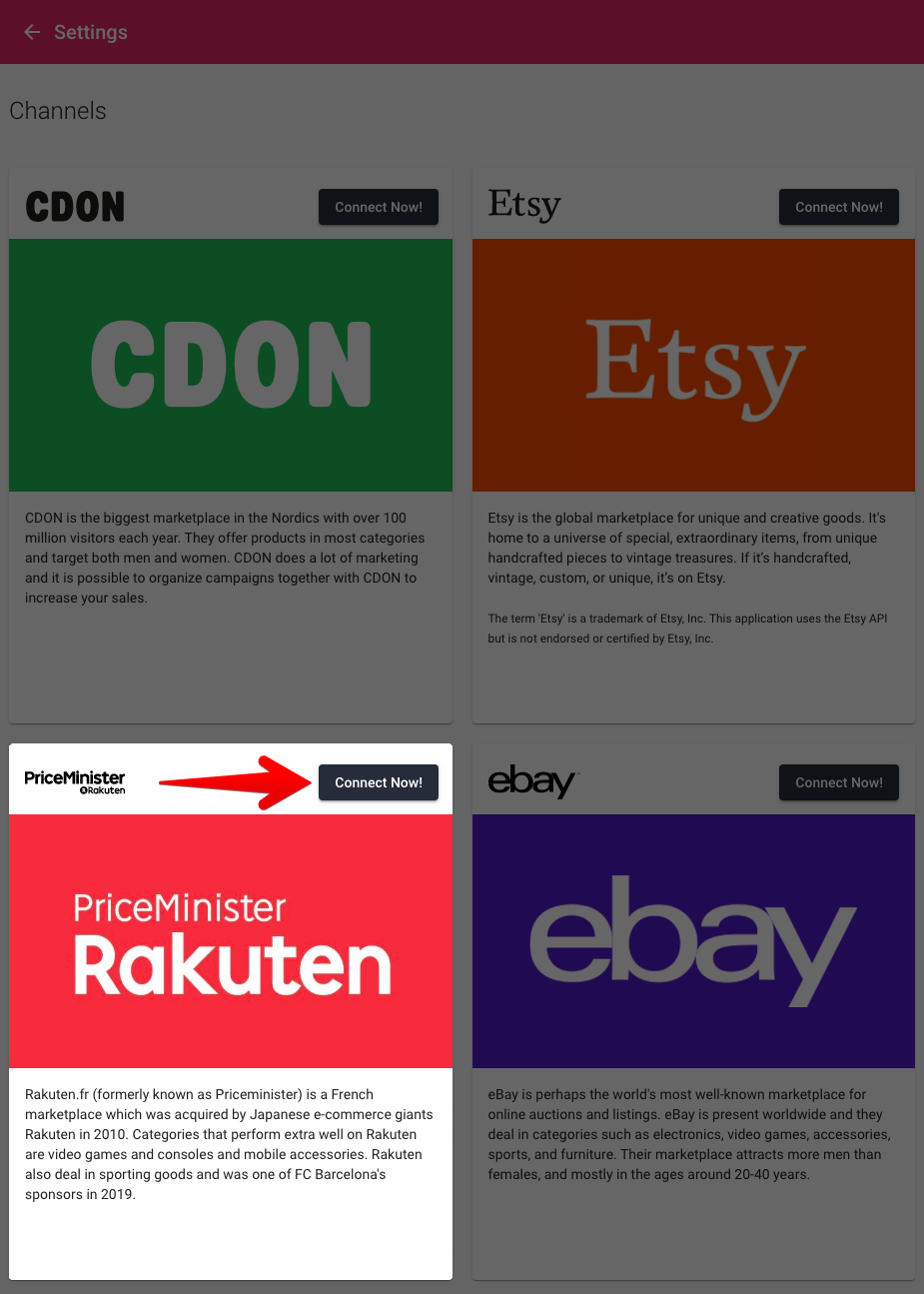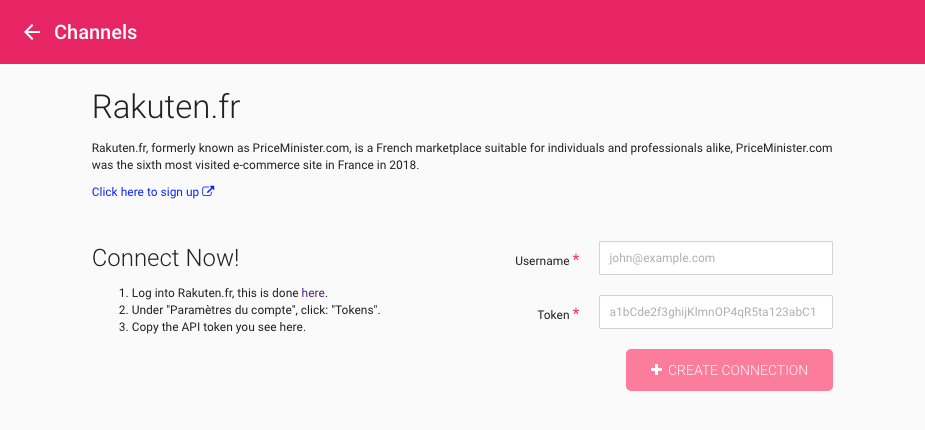 Done!
---
Good to know:
If you are using the browser Google Chrome you can right-click anywhere on the webpage and select "Translate to English", this should make navigating Rakuten.fr a bit easier.