In this guide, we will go over how to connect to the TA -system DHL Multishipping.
You will need a DHL Multishipping account and an integration to Sello which you can buy in the DHL Multishipping add-on store.
---
The first step is to get an account at DHL Multishipping, get one here.
Next, you need to buy the add-on that allows Sello to communicate with DHL.
Here's how:
Log into DHL Multishipping: https://www.dhlmultishipping.com
Go to: "Your Addons" -> "Integrations" and find "Sello".
Click: "More info".
Click: "Order".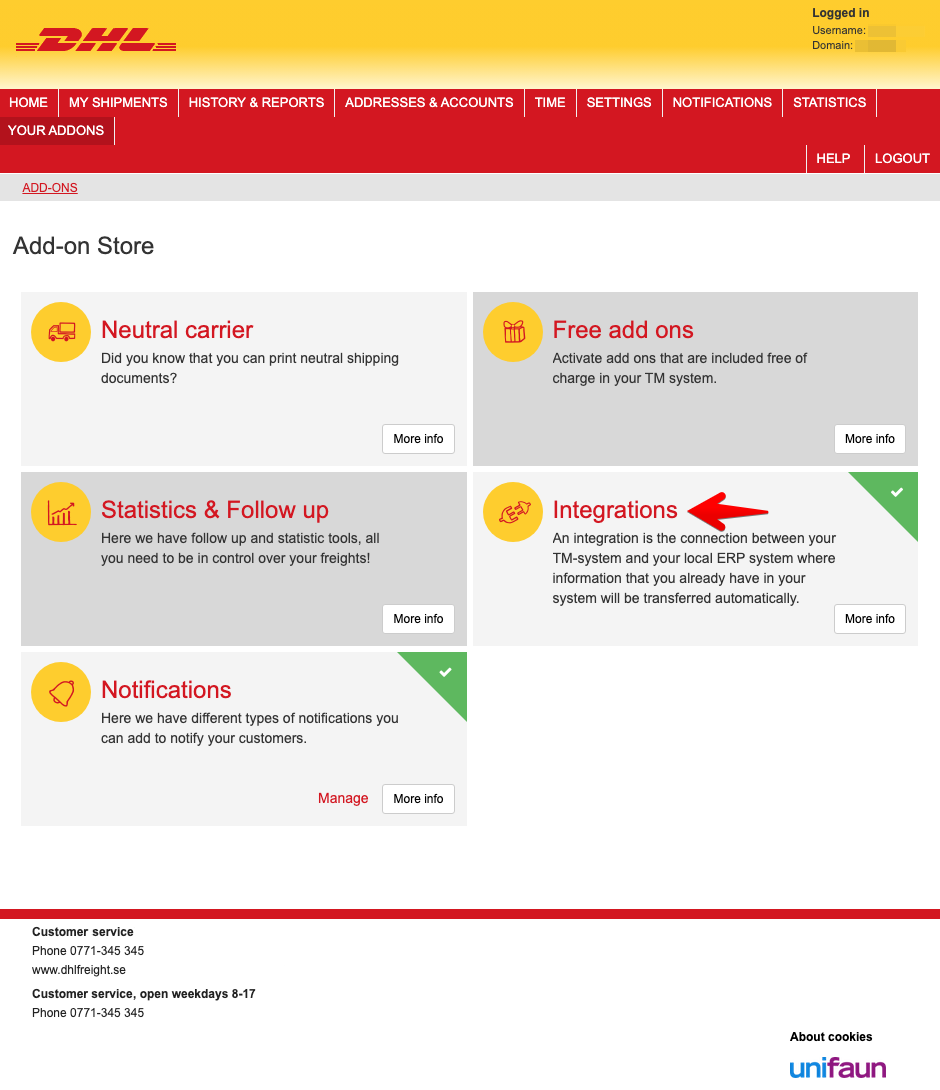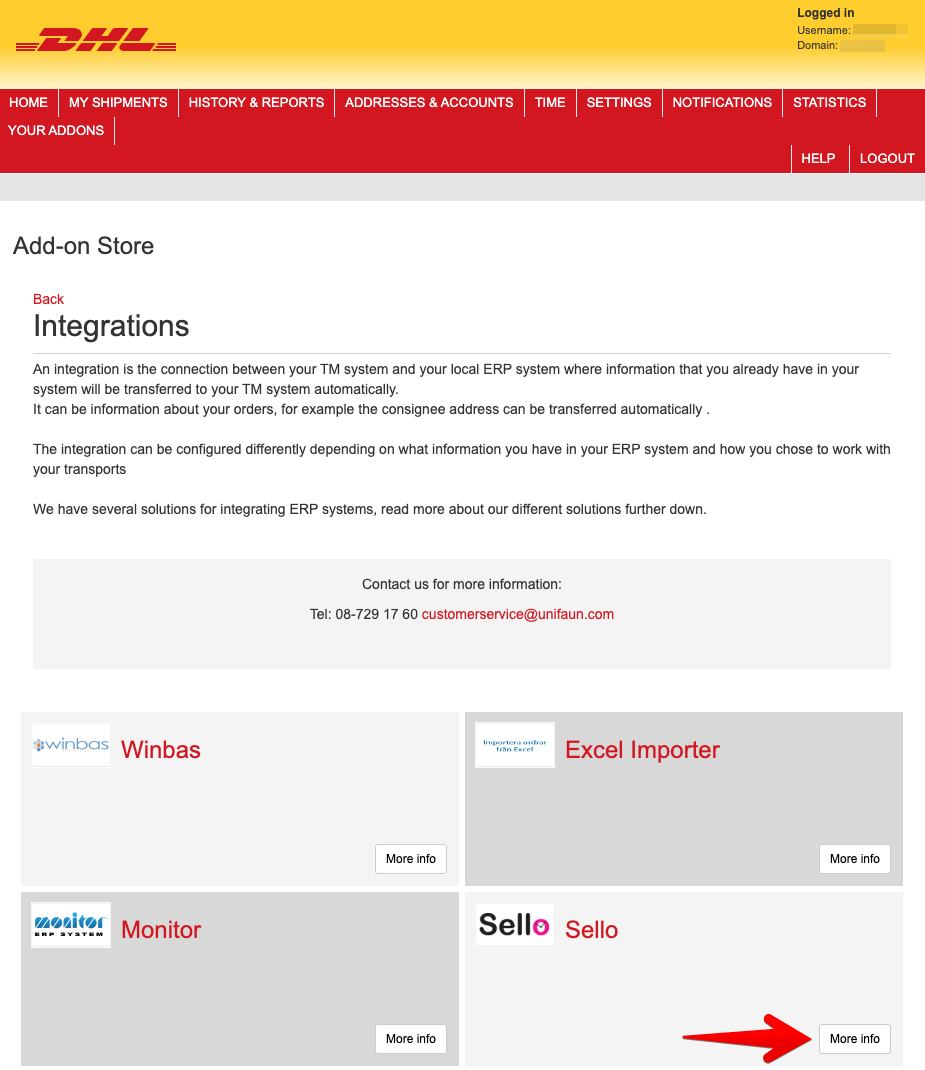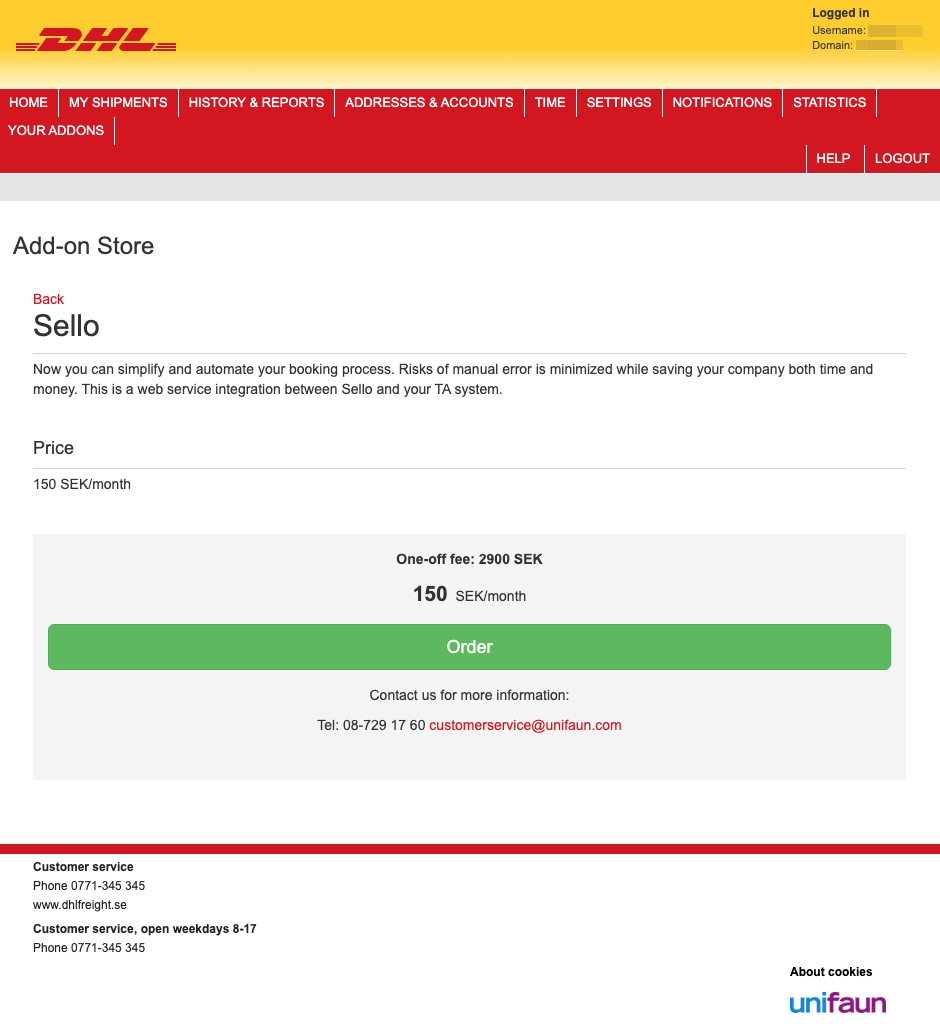 Once the order has been processed, you will receive an email containing details regarding your integration.
---
The last step is to use your DHL credentials to connect your Sello account to DHL Multishipping.
Here's how:
Log into Sello.
Go to: "Settings" -> "Extras" and find "DHL"
Click: "Connect Now!".
Input your DHL username.
Input your Company ID (Domain).
Input your username.
Input your password.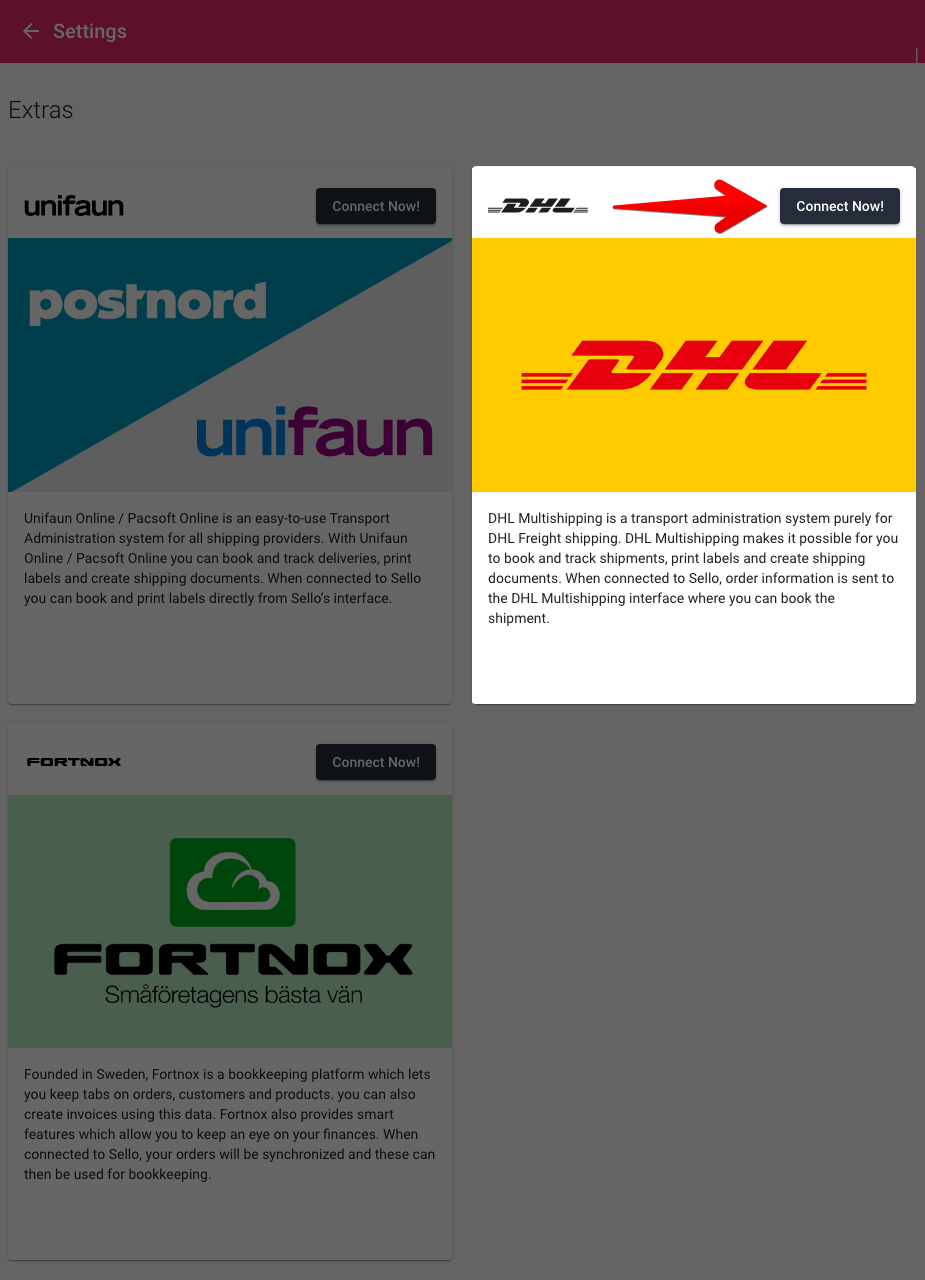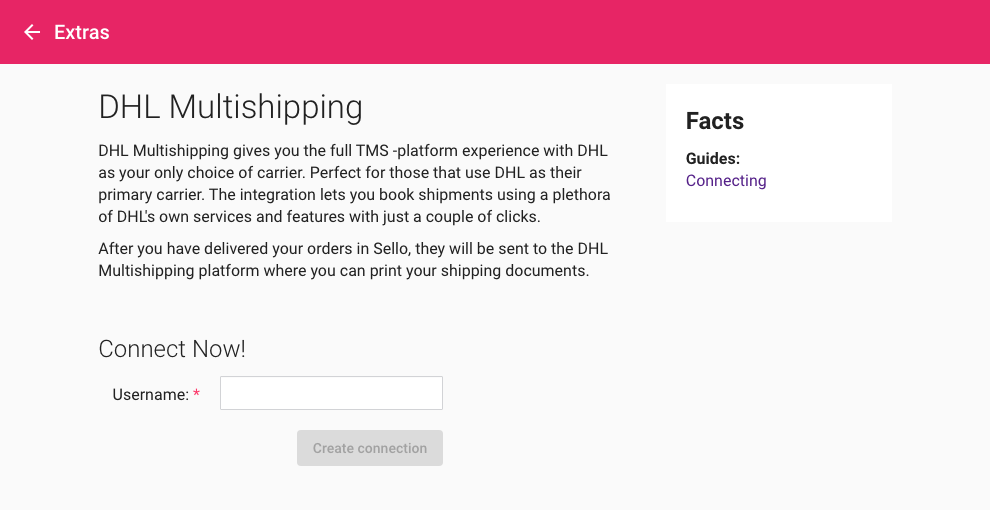 Done!
---