In this guide, we will show you how to connect your Sello account to Wish.
This is also how you would activate a temporary connection to Wish created in the Sello account registration process, the only difference is instead of clicking "Connect Now!", you click: "Settings" and then enable the connection using the toggle in the top right corner.
The first step is to create a merchant account on Wish: https://merchant.wish.com
---
Once you have been approved as a seller and your account is active you will need to connect this to Sello.
Here's how:
Log into Sello.
Go to: "Settings" -> "Channels".
Find "Wish" and click: "Connect Now!".
Click: "+ Create Connection"
You will be redirected and asked to log in. When that is done, click: "Confirm" to give Sello access to your account. You will also need to confirm this in the window that pops up.
You will then be taken back to Sello and your connection will be created.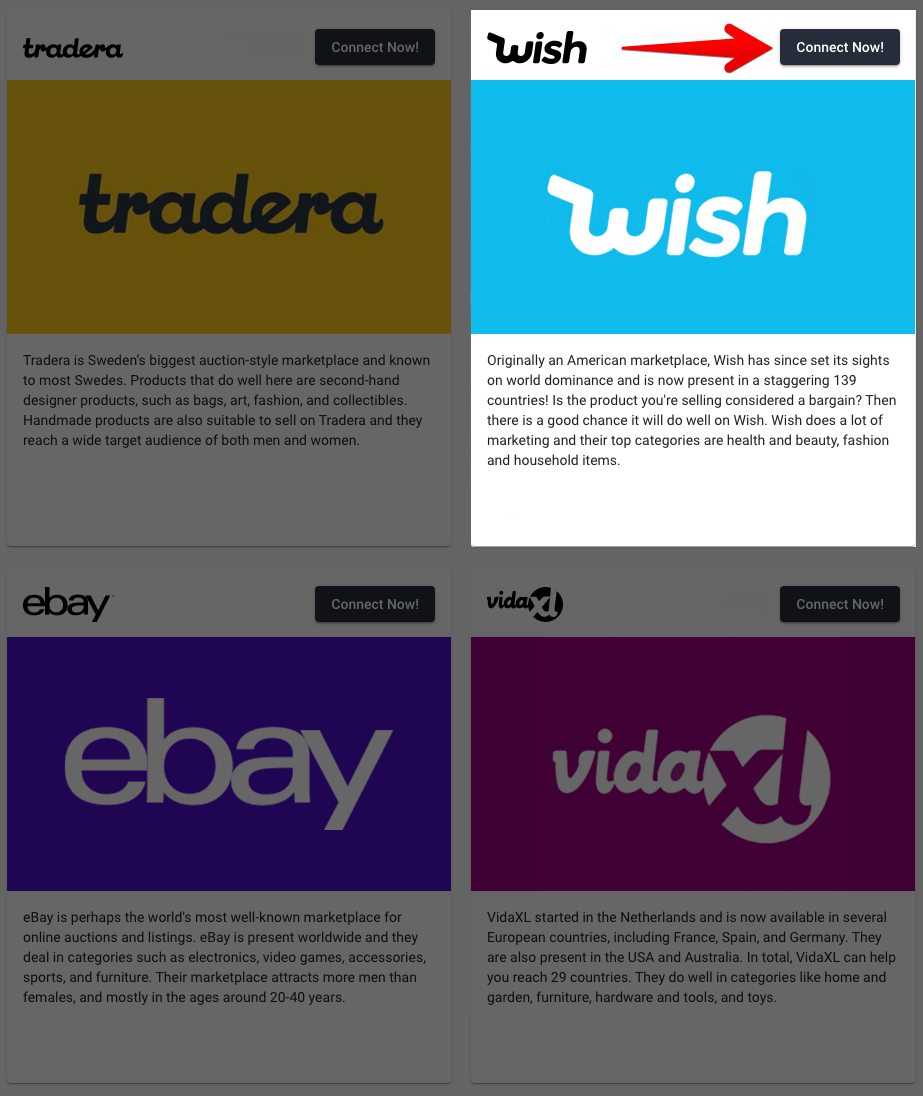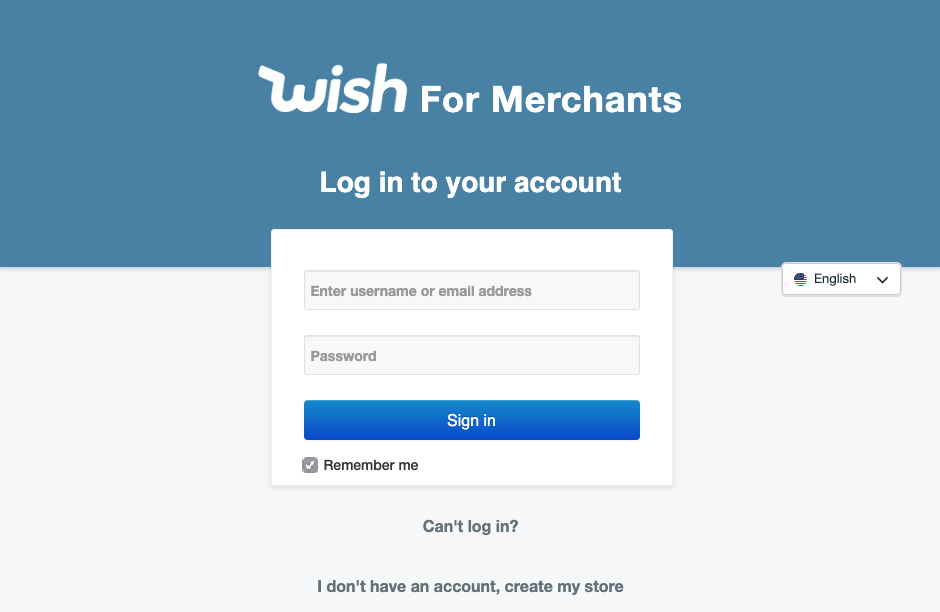 Done!
---